The 5G iPhone specs are already shaping up - crazy fast processor for a time-of-flight AR
9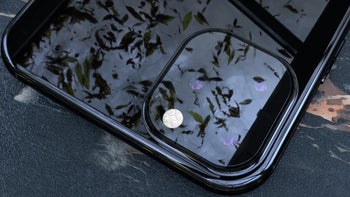 Huawei put one in the
P30 Pro
, Samsung did in the
Galaxy S10 5G
, and, soon, in the Note 10, so Apple's iPhones will be getting time-of-flight (ToF) cameras next year. We kid, but that's what the newest report straight from the Taiwanese supply chain is inferring, along with some more juicy tidbits about the upcoming 2020 iPhones.
Apple has allegedly ordered Lumentum, its Face ID parts supplier, to ramp up production of ToF sensors towards the tail end of 2019. It intends to use those both for better 3D facial recognition at the front, and for mysterious AR/VR purposes in the 5G-enabled 2020 iPhone models.
The structured lighting scans that Apple currently uses for Face ID maps objects at only about a feet away, while ToF cameras like the one on the back of the S10 5G or the front of the
LG G8
, are capable of more than ten times that distance.
The possibilities for AR/VR implementation are endless and Apple reportedly
scrapped its AR glasses team
recently to concentrate on the possibilities that the iPhone you always have on you, can bring when paired with a ToF sensor.
The 2020 iPhone will carry a powerful 5nm A14 processor
Just last year pundits were explaining that the 7nm mobile processor production process (yes, that's three words with "p" in a row) is already stretching the limits of what is possible in transistor miniaturization, so we will be at this node for at least four or five years, it seemed. Fast forward to the newest Samsung and TSMC roadmaps, and the foundries are promising 5nm chipsets next year, and even 3nm in the not-so-distant future.
While the performance gains submit to the laws of diminishing returns, i.e. the jump from 14nm to 10nm was much more spectacular than it will be with 7nm to 5nm, TSMC is still going 5nm next year for the Apple A14 processor that will be in the 5G iPhones, claims the report.
Thus, the 2020 iPhone models are already shaping up. They will certainly feature a revamped design, perhaps with a much less visible notch, or perhaps biometry that is hidden out of sight.
A 5nm Apple A14 chipset will be running the show, coupled with Qualcomm's next-gen 5nm modem, while time-of-flight cameras will take advantage of all that power and connectivity to augment our reality. There's still plenty to come and fill in the blanks until then, though, especially when it comes to the mysterious AR/VR abilities of the 2020 iPhones.
Recommended Stories