2017 Motorola Moto X and Moto Z cameras to have larger pixels to let more light in?
18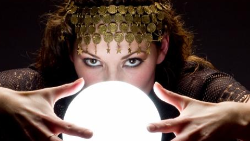 The
Motorola Moto Z
and
Motorola Moto Z Force
have been officially unveiled, and while it is way too early to start contemplating the 2017 models, already there is some talk about next year's Moto Z and Moto X handsets. The focus of this speculation, according to tipster @Ricciolo1, is the rear camera.
Similar to HTC's plan a few years ago to replace Megapixels with Ultrapixels
to allow more light to enter the camera lens, Lenovo has a similar but different game plan. @Ricciolo1's tweet says that Lenovo will lower the number of Megapixels on next year's rear camera. At the same time, it will increase the size of each pixel. This will help the camera take better photographs under low light conditions. The camera on this year's
Motorola Moto Z Force
is 21MP.
The tweet adds that Lenovo will employ quality lenses, and will continue to use laser auto focus and OIS on the Moto X and Moto Z rear cameras for 2017. Since we are talking about phones that won't see the light of day until next year, there is no need to give this much thought. Just keep it in the back of your mind that Lenovo is working on improving the low-light capabilities of the rear-facing cameras for the 2017 Moto Z and Moto X.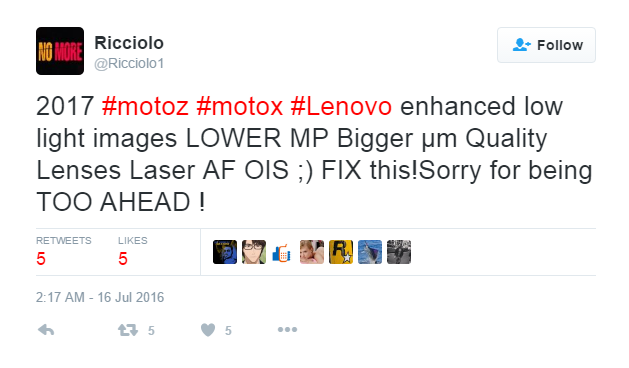 Lenovo said to be working on improving the camera for the 2017 Moto Z and Moto X
source:
@Ricciolo1
via
AndroidWorld.it
(
translated
)