2013 OMAP processors will allow for all-day battery life says TI
15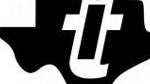 Texas Instrument's Brian Carlson says that by 2013, it will be
producing OMAP chips using a 20nm process
. And this line of chips will allow for "true all-day computing" according to Carlson. With low battery life
currently a major issue for Android phones
, a processor that allows a phone to be used all-day without a recharge is sure to find a place under the hood of some high-end smartphones using the Google open source OS.
Discussing a 2013 OMAP release would seem to put the kibosh on rumors that TI would be selling the line after the launch of OMAP5 in 2012. Speculation was centered on a
bidding war between Intel and NVIDIA
that would have brought some big megabucks to the Dallas based semiconductor giant.
Currently, TI's OMAP4 processors can be found on high end phones like the Motorola DROID 3, and the chip is expected to be on the Motorola DROID Bionic. Earlier this year, as we
reported
, TI announced the quad-core OMAP5 with 2 cores running up to 2GHz each with 2 others acting like go-fers to fetch the coffee and donuts to save battery life and run things quickly and smoothly. With the OMAP5, 3D video can be captured in HD. The OMAP5 also improves upon current picture taking technology allowing
adjustments for a shaking camera, and motion blur
. Augmented reality will also get a boost from this chip thanks to better object and text recognition. The TI OMAP5 is expected to have 3 times the performance and 5 times the graphics power of the current chip. But when it comes to improving battery performance, we will have to wait for 2013.
source:
TechCrunch