16GB Google Nexus 10 joins the other sell outs in the Google Play Store
6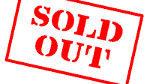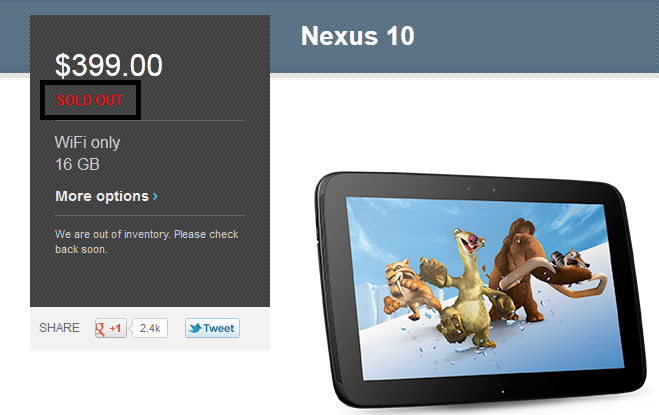 The Google Nexus 10 is all sold out
What did you expect? With that luscious 2560 x 1600 display and 300ppi pixel density, how could both versions of the
Google Nexus 10
not sell out? The 16GB model of the tablet is now
all sold out
, as is the 32GB version as well. Did someone say the economy is still doing poorly? And wait, there's more. Of course, the
Google Nexus 4
sold out on the Google Play Store shortly after being offered on Tuesday
, (although
a trip to the right T-Mobile store
could help you here, that is if you don't mind paying $150 more for the same phone) and the
HSPA+ variant of the Google Nexus 7
is also out of stock.
If only producing these phones and tablets were as easy as having a shack full of Keebler elves. In the meantime, there is still the 16GB and 32GB versions of the Google Nexus 7 left with inventory along with the $199 Acer Chromebook
Some of those who ordered the Google Nexus 4 received an email on Thursday, telling them that
the device is on backorder and could ship sometime in the next 3 weeks
.
source:
GooglePlayStore
via
AndroidCentral