160,000 Android phones activated daily says Google; Android Market down?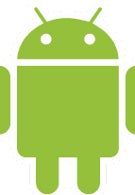 "How many licks does it take to get to the center of a Tootsie Pop?" In the 1970's, this was a question that many kids and adults pondered. Today, the new question that you can use to kill some time trying to answer is, "How many apps are there in the Android Market?" By the latest count, Google says 68,000 apps is the answer, up from the 50,000 that Google
claimed
back at Google I/O. Speaking of the Android Market, some are reporting that the service is down today and has been for most of the afternoon. Must be those guys counting the number of apps.
source:
androinica
,
AndroidGuys
,
Phandroid
(Android Market down)