10.5" iPad Pro teardown: beautiful on the inside, but hard to repair
10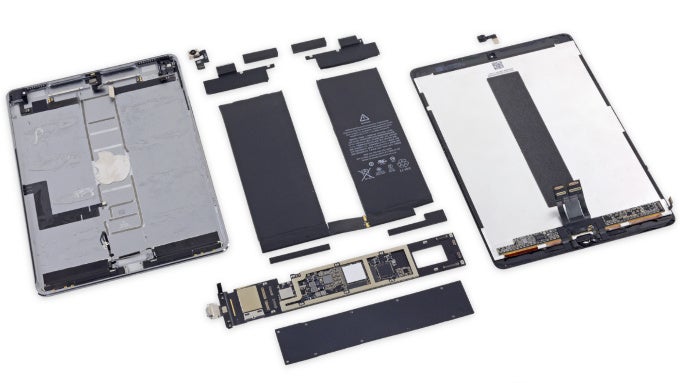 As sales of tablets and iPads keep on dwindling, the 10.5" iPad Pro delivers a brand new 120Hz display that makes scrolling smoother than ever, delivers a big boost in performance and improves core experiences with the Apple Pencil.
It will all come together with the arrival of iOS 11, a software update that brings features like the dock and improves multitasking on the iPad in a big way, making it much more productive and closer to a laptop in terms of productivity.
However, what we are looking at now is hardware, not software: teardown masters from iFixit opened the new 10.5" iPad Pro to see what's inside and to learn how easy it is to repair.
And the answer is: not easy at all. With huge amounts of glue and a fused LCD panel with the front glass, it's hard to perform basic tasks like a battery and screen replacement on the new iPad. Techies will be happy to see the various components on the 10.5" iPad Pro exposed, and all the curious little details and differences when compared with the 12.9" iPad Pro.
Check it all out right below.