10 of the best news curating apps to help you stay up to date on Android, iOS, and Windows Phone
5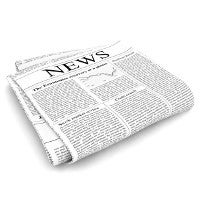 Do you read? Of course you do, you're doing it right now! And that means we don't have to spell out the advantages of staying up to date with what's going on with this football called Earth. But the world is a many-layered place, and it's probably safe to say that you're also actively trying to stay informed on a number of topics, and beyond just the mobile industry. Whether we're talking politics, science, religion, travel, or health and wellness, you can rest assured that there's a news curating app out there that will do its best to synthesize the day's news and even narrow them down to what it considers trendy or "must read" topics.
News curating apps are different than apps like Feedly, which are basically super-powered RSS feeds. Most of them use their own algorithms and/or team of editors to sort through content and provide you with the most interesting pieces. In an era where we increasingly demand the very best and right away, it's no wonder that these are extremely popular.
We like reading, too, and, of course, we're interested in more than just the mobile landscape. We've tried various news curating apps over the years, and we've come to understand that not all of them were created equal. This is why we narrowed the list down to what we consider the 10 of the very best news curating apps for you for Android, iOS, and Windows Phone. They're not all alike or even serving the same niche, so hopefully there's something worthwhile for everyone in the slideshow below. Take a look.
10 of the best news curating apps to help you stay up to date on Android, iOS, and Windows Phone