10 million smart glasses to ship by 2018?
2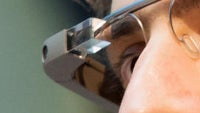 According to a report by Juniper Research, by 2018 the number of smart glasses shipped each year will reach 10 million units. That is up dramatically from the 87,000 units expected to be shipped this year. Consumers will be at the top of the list of buyers, while the enterprise will be next followed by healthcare. The report even uses some simple economics to suggest that the more cheaply the devices are priced, the more sales they will generate.
The healthcare sector is expected to use smart glasses to help with diagnosis and surgical assistance. For some uses, testing might have to be done before smart glasses will be allowed in the OR. This Summer, we saw
Google Glass make its first appearance in the OR
. But the device scrubbed in merely to record the gastrostomy that was performed by Dr. Rafael Grossmann, of the Eastern Maine Medical Center. In the future, smart glasses could take a more important role during surgery.
In the enterprise, smart glasses can have many, various applications with Juniper singling out engineering and logistics as two fields where connected specs could come in handy. Certainly you would expect there to be some use for the device in manufacturing, maybe on the assembly line.
Juniper says that consumer use will be the largest such arena for smart glasses with the actual use of the device limited only by the number and type of apps available and the actual hardware for sale. The author of the report, Nitin Bhas, says that for smart glasses like Google Glass to succeed, they cannot be cast aside as a user's secondary screen and would need to be incorporated into a person's daily routine.
"These devices would need to incorporate intuitive and user-friendly functionalities and capture the imagination of the general public making the technology seamless within their daily routine"
-Nitin Bhas, author, Juniper Research
source:
JuniperResearch
(subscription req'd) via
BGR