10 million Google Cardboard VR viewers shipped to date
5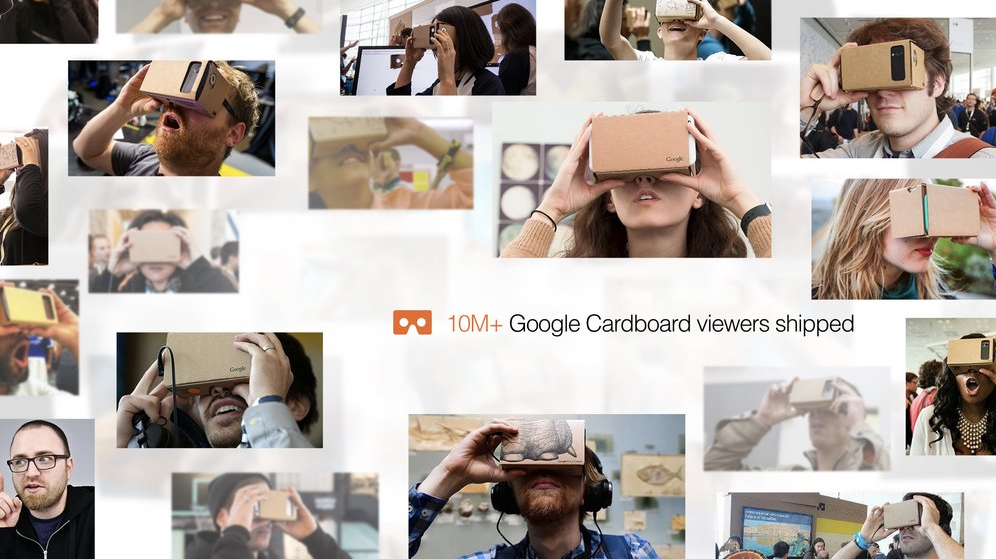 10 million Google Cardboard units have shipped
Google announced today that it has shipped 10 million units of its Google Cardboard VR viewer to date. The announcement was made earlier Tuesday at MWC by Google's VP of VR, Amit Singh. Apps for the viewer have been downloaded 160 million times. Thirty individual apps have been downloaded at least one million times each. First launched in 2014,
Google shipped 5 million units by last July
. Another 5 million units have been shipped since then.
Turning to the Daydream VR platform, Singh noted that there are now six phones that support Daydream, along with 100 apps that can be used. Those using the platform are spending 40 minutes per week using it, with half of the content coming from YouTube. But that is expected to change as Google provides more premium series. One such NFL series has tallied over one million views in the U.S.
Google also announced the addition of the Sky VR app to a lineup that includes HBO, Netflix and HBO. The Sky app will include 360 degree clips such as "Star Wars: Red Carpet," "Anthony Joshua—Becoming World Champion," and Disney's "The Jungle Book."
After the MWC event, Google released some information relating to its AR platform, Tango. The Sims app will let you move around inside the Sims' house using AR, and an AR app from the Wall Street Journal will allow you to see stock charts floating right in front of your face.
source: Google