10 great photo apps to make the most of the Galaxy Note 8 dual camera
2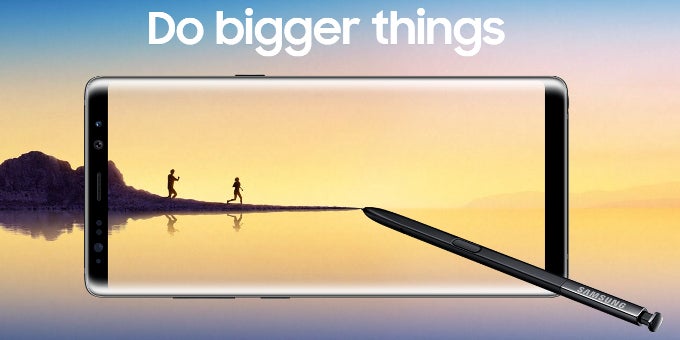 The Samsung
Galaxy Note 8
comes with a brand new dual camera system featuring a telephoto lens with optical image stabilization, and it's the first dual-cam phone system with stabilization on the zoom lens. But it's also a powerful phone on its own, running on the Qualcomm Snapdragon 835 system chip, and equipped with 6 GB of RAM.
And chances are that people who buy it, will do so because of either the S Pen or the dual camera (otherwise, just go and get a
Galaxy S8+
, which is much cheaper and offers identical performance and design).
To make the best out of that camera and out of that S Pen, we recommend you 10 high-quality photo apps to turn your snaps into memorable photographs and why not even get them ready for print and hang them on your wall? With no further ado, here is our selection of 10 camera and photo apps for the Note 8.
PicsArt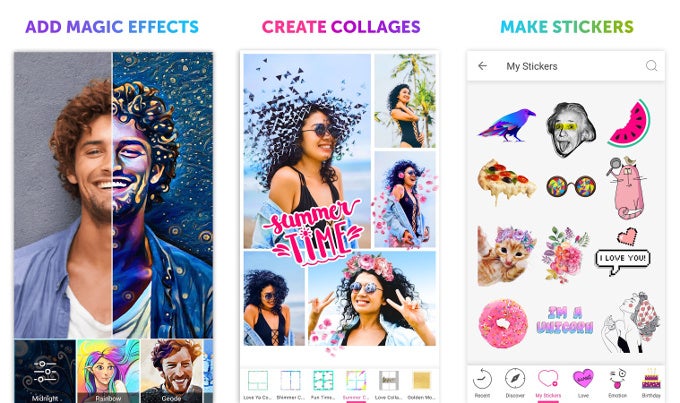 PicsArt allows you to make full use of the S Pen: you can draw with great precision and use differents brushes, colors and tools. But it's not just about drawing, you can use the S Pen for careful cropping and selection while editing pictures, and you just have more granular and precise control over every little step in the editing process, so that it becomes not just editing, but creating.
Snapseed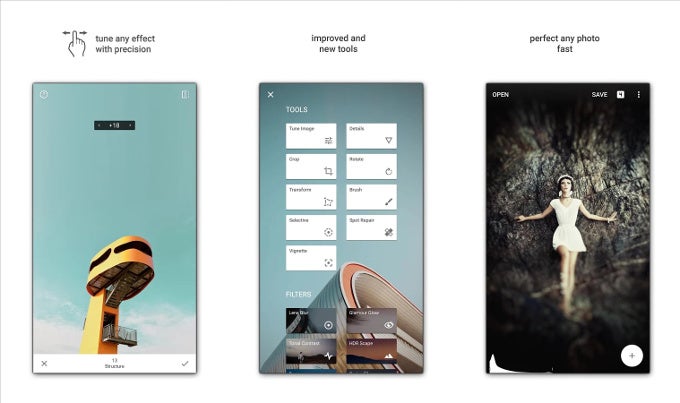 Snapseed is our go-to photo editor on Android: the app is owned by Google, has solid performance, extremely convenient touch-based interface and is updated regularly with new features and functionalities. On the Note 8, you can be extra precise in your Snapseed photo edits by using the S Pen: you can drop points at an exact location and you can jot text on top of your images
Adobe Photoshop Fix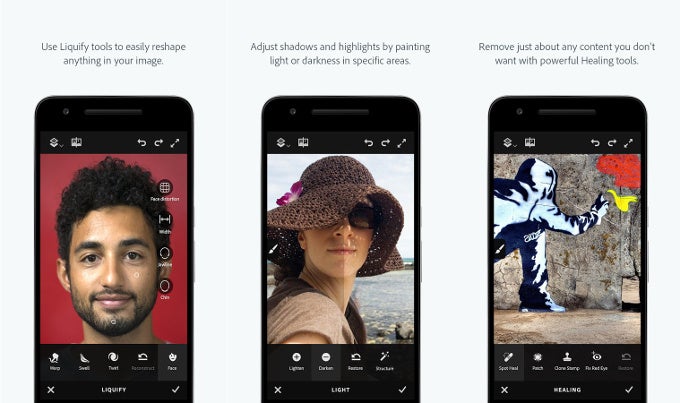 The Photoshop Fix application is particularly powerful on the Note 8 as all of its tools require some extra precision, a task where the S Pen shines. You can use the Liquify tool to reshape all sorts of objects in your pictures, or make use of the Healing tools to remove objects you don't want in your pictures. You also have smooth, light and darken, as well as color and paint controls to add extra flare to photographs.
Facetune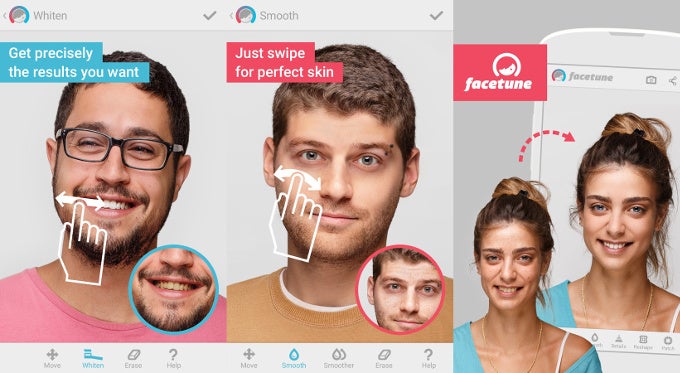 Facetune is a simple app that you would want to use with portraits shot on the telephoto lens of the Galaxy Note 8. This app is tailor made to improve your portraits, to clear up blemishes and other facial and skin imperfections to give you that perfect, professional-like look.
VSCO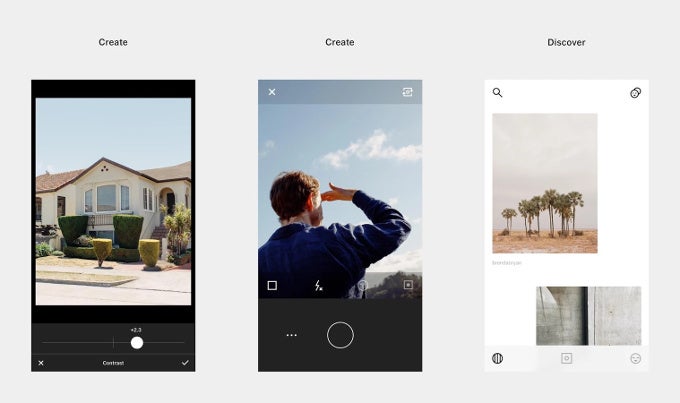 VSCO is particularly fast on the Galaxy Note 8. Its collection of filters is made to emulate film, so that your photos get that memorable, retro look as if taken right out of your best childhood memories. VSCO is available with a selection of free presets, but to fully unleash its power, you'd want to purchase additional packs that emulate different films like the classic Kodar Portra 400 or the Fujifilm Instax series.
AirBrush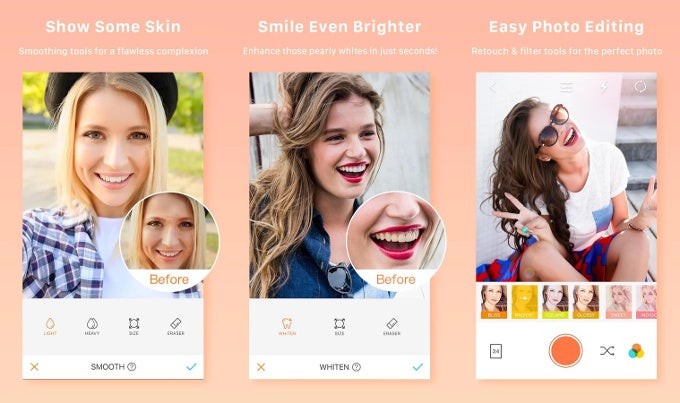 AirBrush is another extremely useful app that puts your S Pen on steroids and unleashes its power. It does what it says it can do: airbrush your pictures with precision. The air brush tool is particularly useful for precise edits: whiten teeth in a portrait, smoothen the skin and remove blemishes, as well as apply contour tool to get a more flattering profile picture.
SKRWT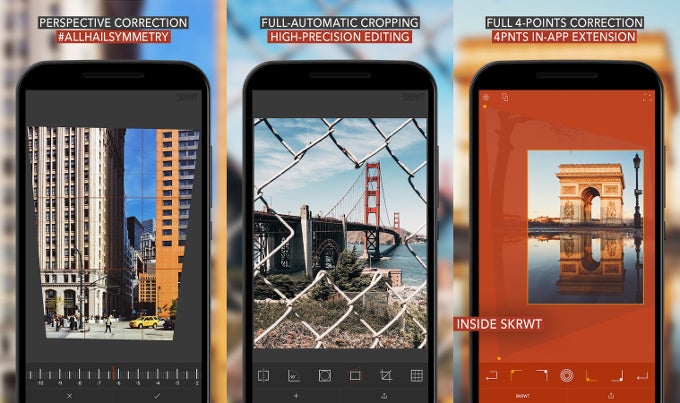 The main camera of the Note 8 has a wide-angle lens that looks great for capturing all sorts of images (and is particularly great for landscapes), but often times it would slightly distort lines and otherwise straight buildings would appear to be leaning in like the tower of Pisa in Italy. SKRWT is an app that will straighten such irregularities without ruining your image, a task that is otherwise quite hard to achieve in even more advanced photo editors.
Polarr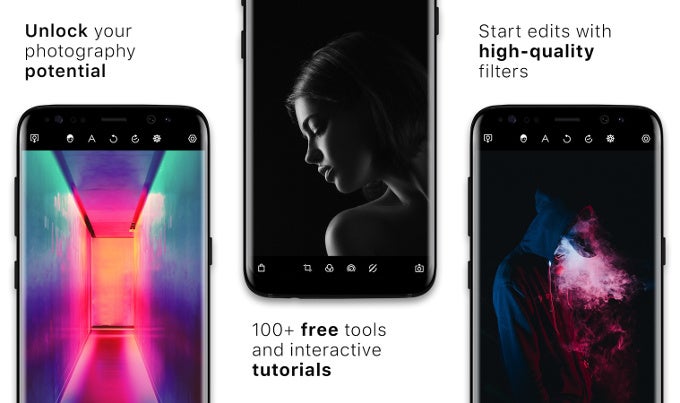 Polarr is a powerful photo editing app that has all the essential editing features as well as a neat selection of extraordinary filters that can be easily applied to any photo you import in Polarr. Again, you can use the fine precision of the S Pen to your advantage with Polarr. You can edit the color temperature, tint, vibrance, saturation; you also get to edit the brightness, contrast, highlights, shadows, as well as whites and blacks levels'; detail management is covered by editing the clarity, sharpening; and finally, you can fine tune color hues and saturation the way you like.
FiLMiC Pro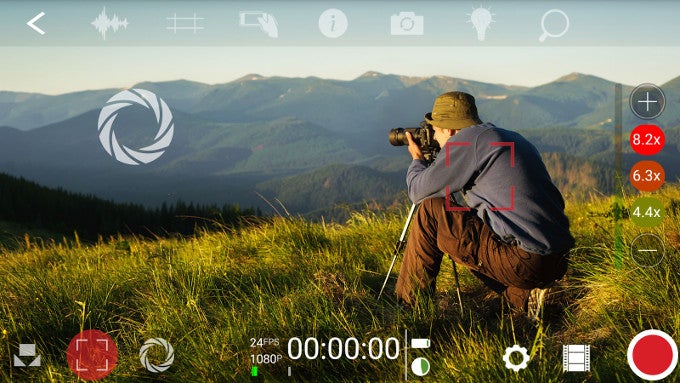 FiLMiC Pro is an advanced video recording app that will make the most out of those cameras for the enthusiast video shooter. The Pro in the name is there for a reason, as the app provides fine control over video recording: it allows you to select frame rates of 24, 25 and 30 fps (it also syncs the audio with it), gives you variable speed zoom, and allows you to select a higher bit-rate for your recording to get the most out of your camera.
Along with that, FiLMiC Pro gets full manual controls including manual handle on color temperature, tint, exposure, ISO, shutter speed, and focus.
Hypocam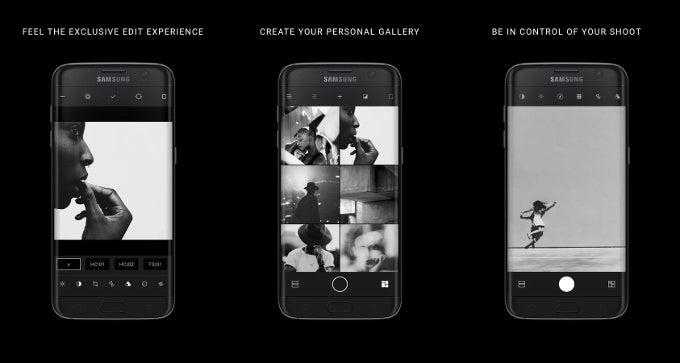 Many dual camera phones have a monochrome secondary sensor, but while the Note 8 lacks such a feature, you can use Hypocam. It is a great app for black and white photography. From the moment you fire it up, all the way down through to navigating its sleek UI and editing menus, it simply shows dedication. At first glance, Hypocam may seem a bit limited, but actually features some interesting tools to tinker with your photos before and after taking them. For example, you can use a plethora of different presets that will make certain colors pop — as in, be darker or lighter shades of gray — in your shots, which really changes things up. This allows you to accentuate different parts of your photos, and can make them look much, much different from straightforward B&W conversions.
8Bit Photo Lab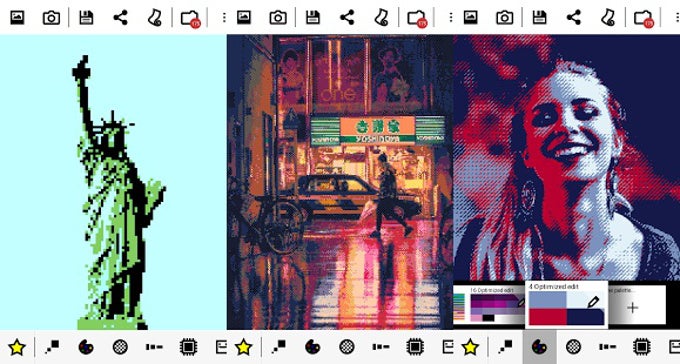 If you want to achieve a different, alternative look for your photographs, check out the awesome 8Bit Photo Lab application. With simulation of Apple II graphics to other glitchy, old-school effects, it is a great tool for creatives and nostalgic folks. A one-time in-app purchase unlocks all the advanced features of the app and we highly recommend it.
Prisma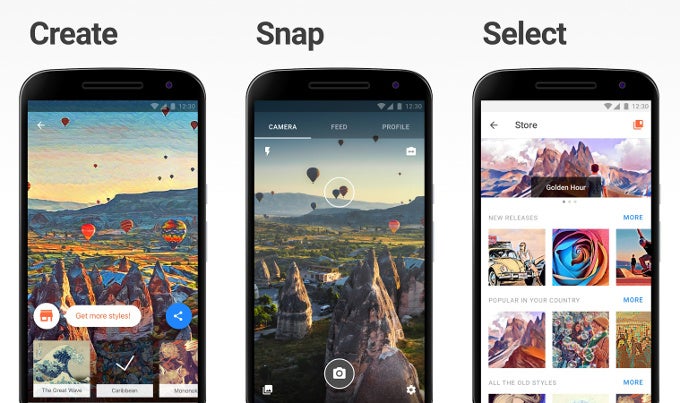 Prisma is a name that you've heard over and over in the past year or so. Its painting-like effects have the potential to transform an ordinary photograph into something that at worst resembles something artful and at best is truly impressive. The app comes with a selection of filters that give your photos an oil-painting, sci-fi, pop-art or other transformations.