10 great battery packs: compact, rugged, and extra large
8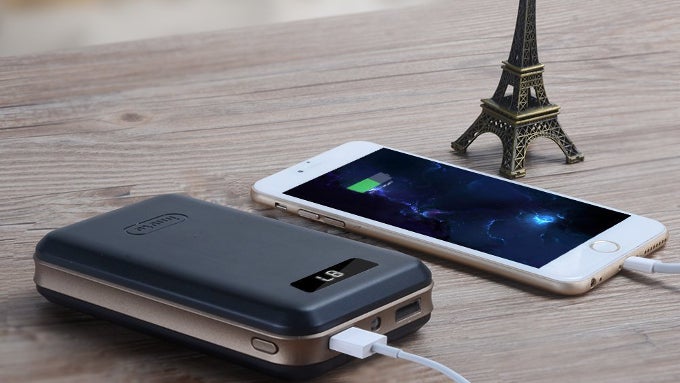 While smartphone components have been evolving steadily in the past years, bringing us incredible processing power, amazing cameras, incredibly pixel-dense displays, all tucked into nicely slim bodies, there's something that users still crave, chanting it over and over again, especially when there is a new model on the horizon — battery life! Sure, manufacturers have come up with various quick charging technologies, making it possible to juice up a handset in just 15 to 30 minutes, but this is rarely useful when there's no power outlet is around. In fact, in such situations one needs one (or both) of two these two things: a user-replaceable battery and a spare on hand, or some soer of portable power bank.
And since solid metal bodies have become mainstream, the removable battery feature has taken a back seat. So, portable battery packs and battery cases have become the poweruser's best friends. There are many, many good, helpful products out there — some are portable, others are massive, some are meant for city-bound lifestyles, others are built to resist the elements during a hike. Here are 10 pretty cool power banks, covering a few different needs.
Urban life
Nomad Roadtrip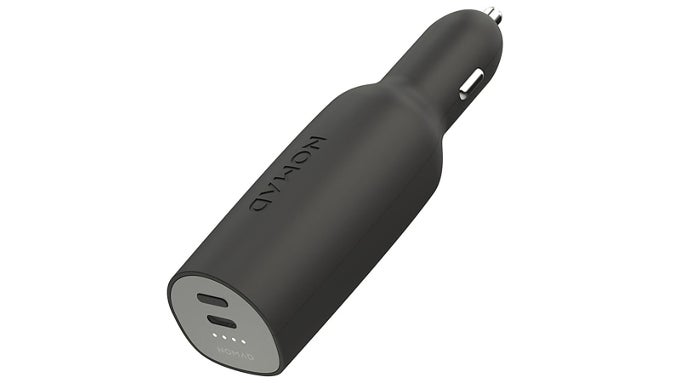 Brand:

Nomad

Capacity:

3,000 mAh

Price:

$35.26

Outputs:

Type-A, Type-C

Perks:

Doubles as car charger
Amazon Link
This little guy is a car charger that happens to hold a 3,000 mAh rechargeable battery inside. Use it to juice up your phone while driving around, take it out of the car when you will be needing some extra recharge time when on foot. While it won't be able to recharge some of the larger smartphones back to 100% (a 3,000 mAh power bank does not translate to a full recharge of a 3,000 mAh smartphone battery due to losses), it can definitely extend your phone's life on those abnormally long days.
EMTEC Power Pouch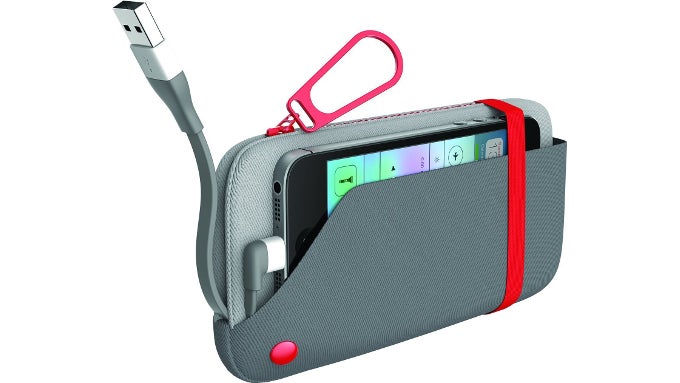 Brand:

EMTEC

Capacity:

6,000 mAh

Price:

$39.99 / $44.99

Outputs:

Lightning / microUSB

Perks:

Smartphone pocket, built-in cable
Amazon Link
(iPhone / Android)
It is often awkward to use a power bank on the go due to the fact that it's not very comfortable to carry the battery pack and the smartphone while they are hooked up and transferring power — that's why many people opt for the large power cases. However, the Power Pouch is a good alternative — it's a power bank with a small pocket, which will hold your phone while charging it. Connection is done via a short, properly calculated cable, so there's no tangling mess to worry about either.
Nomad Wallet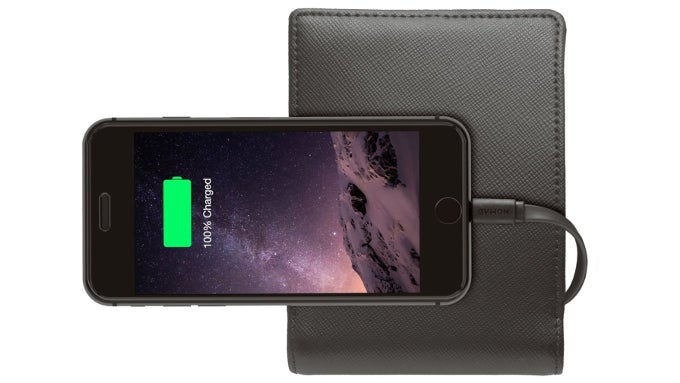 Brand:

Nomad

Capacity:

2,400 mAh

Price:

$44.99

Outputs:

Lightning cable

Perks:

Wallet with built-in battery
Amazon Link
Power banks often remain unused just because they are a rather bulky extra item that one needs to carry around when they need it. Well, how about combining the portable battery with an item that you already carry every day — namely, a wallet? The Nomad Wallet is a bit bulkier than your regular money purse, since it carries a 2,400 mAh battery inside it. It has its own Lightning cable pop-out for whenever you need to recharge your iPhone, so no extra cables needed.
Ventev Powercell 6000+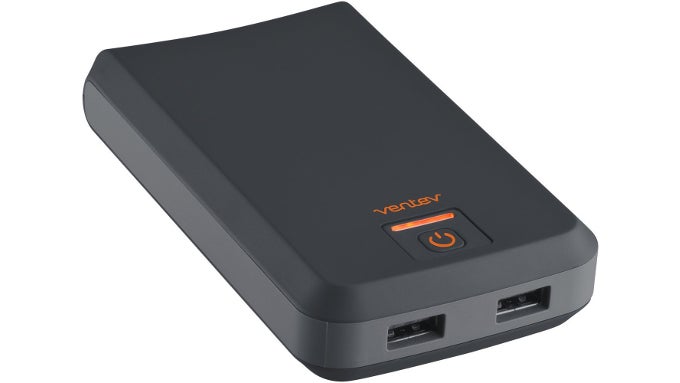 Brand:

Ventev

Capacity:

6,000 mAh

Price:

$61.93

Outputs:

2xUSB (1A / 2.1A)

Perks:

Doubles as wall charger
Amazon Link
This power bank can plug directly into the wall outlet, effectively serving as a plug for your smartphone. Pull it out and fold its pins when you are going out and it transforms into a 6,000 mAh power bank that will keep your handset charged for a good while.
For the great outdoors
EasyAcc Solar Power Bank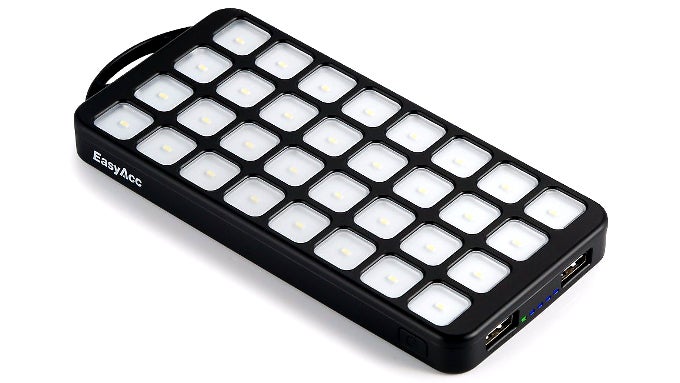 Brand:

EasyAcc

Capacity:

8,000 mAh

Price:

$39.99

Outputs:

2xUSB (2.1A)

Perks:

Solar panel, 34 LED light
Amazon Link
Any hiker knows that even the biggest of powerbanks is useless when you plan to spend more than a couple of days away from any sort of outlet. That's why it's a good idea to consider a bank with a built-in solar panel. The EasyAcc solar power bank here is a great choice for outdoor campers as it also doubles as a LED light. Just don't forget to keep it under the sun every day and pray it doesn't get cloudy.
Trekbest Solar Charger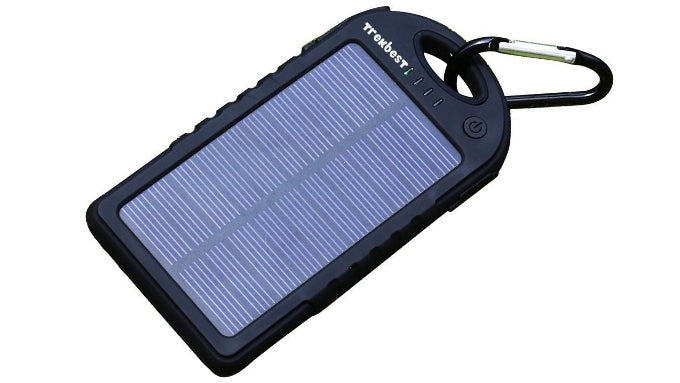 Brand:

Trekbest

Capacity:

12,000 mAh

Price:

$21.99

Outputs:

2xUSB (1A)

Perks:

Solar panel, LED flashlight, waterproof
Amazon Link
As with the previous item, the Trekbest can collect the sun's rays and turn them into life juice for your smartphone. This one doesn't have a light, but, on the flipside, is waterproof, and can resist some abuse — definitely the preferred choice if your hikes are a bit more... bumpy. It also has a much bigger capacity, but be warned – those 12,000 mAh will take quite a while to fill up with solar power alone.
Dark Energy Poseidon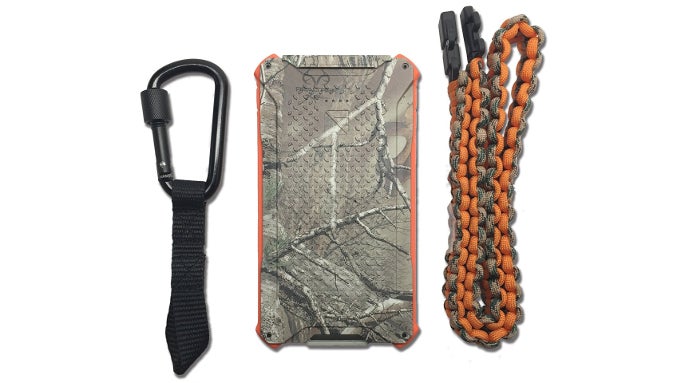 Brand:

Dark Energy

Capacity:

10,000 mAh

Price:

$21.99

Outputs:

2xUSB

Perks:

Anti-shock, IP 68 rating
Amazon Link
What sounds like the villain from the next big Marvel blockbuster is, in fact, a very rugged portable power bank. No solar panels here, but you have IP 68 waterproofing, dustproofing, and military-grade durability. The Poseidon comes with a battle-ready micro USB cable, wrapped in paracord.
Massive battery packs
iMuto Taurus X4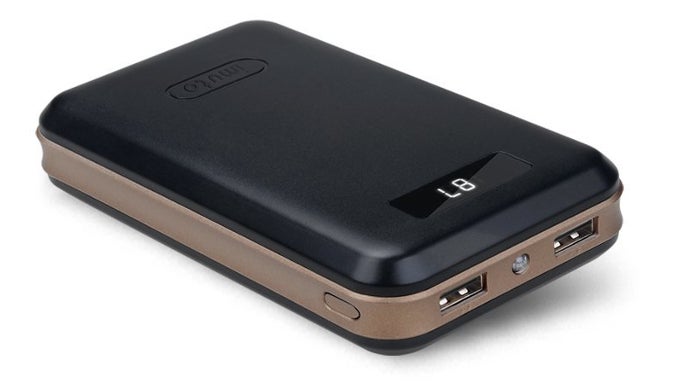 Brand:

iMuto

Capacity:

20,000 mAh

Price:

$29.99

Outputs:

2xUSB (2.1A / 1A)

Perks:

Anti-shock

, LED flashlight
Amazon Link
The iMuto is pretty small, considering its generous 20,000 mAh capacity. It's shorter and as wide as an iPhone 6 Plus, though definitely much fatter. Still, it should be pretty easy to fit it in any bag when you are about to hit the road. A small digital screen will tell you the charge percentage in numericals. Good news – the item is bundled with a waterproof travel pouch, which should provide some protection against accidents.
ZeroLemon ToughJuice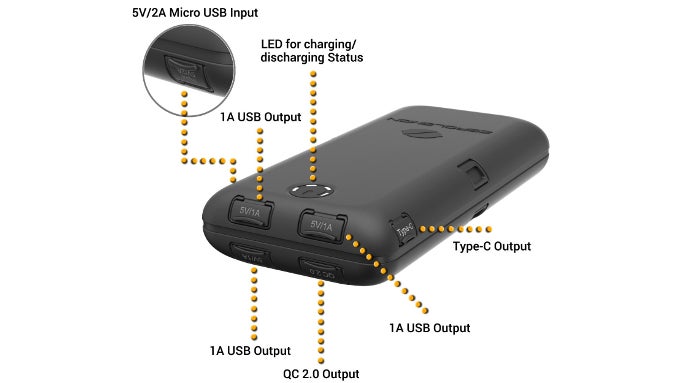 Brand:

ZeroLemon

Capacity:

30,000 mAh

Price:

$99.99

Outputs:

4xUSB (1x2A / 3x1A), 1xUSB Type-C

Perks:

Anti-shock, lots of ports

Amazon Link
This tough little fellow is wrapped in a shockproof shell and offers a plethora of outputs — one supporting QuickCharge 2.0, and one dedicated USB Type-C port if you happen to need Type-C to Type-C charging (MacBook 12").
MAXOAK Portable Charger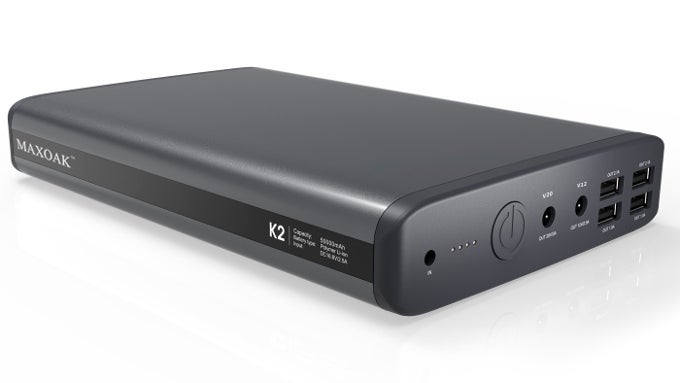 A massive 50k mAh capacity can keep your phone, your tablet, your laptop, and the lighting in your house (OK, that last one was a joke) going for quite a while. This bank has a total of 6 ports – one for a laptop, one for a camera, and four for smartphones and tablets. It's quite bulky, understandably so, but comes with its own multi-purpose travel bag. Hey, it's a win-win!
Brand:

MAXOAK

Capacity:

50,000 mAh

Price:

$135.99

Outputs:

4xUSB, Laptop, Camera

Perks:

Huge battery, lots of ports
Amazon Link