10 best lock screen apps for Android (2014 edition)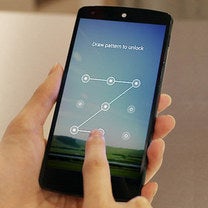 The great majority of smartphone users look at their devices' lock screens around a hundred times per day, if not more. Yet at the same time, few people actually come across the idea of replacing it with one that's more functional and/or better drawn. This inspired us to do some digging and find what alternatives were there. And it turned out that the offerings were quite a lot.
When it comes to lock screen replacements for Android, there's a lot to pick from. Some of the apps are focused on design and visuals, while other are built with functionality in mind. Then there are those trying to combine both into a single product. But whatever your priorities are, chances are below you'll find a lock screen that suits them. We've selected 10 of the best Android lock screens you can get right now, and what makes things even better is that the apps are all free to download. Just flick through the whole slideshow below, pick a favorite, and enjoy!