10 best Android live wallpapers
11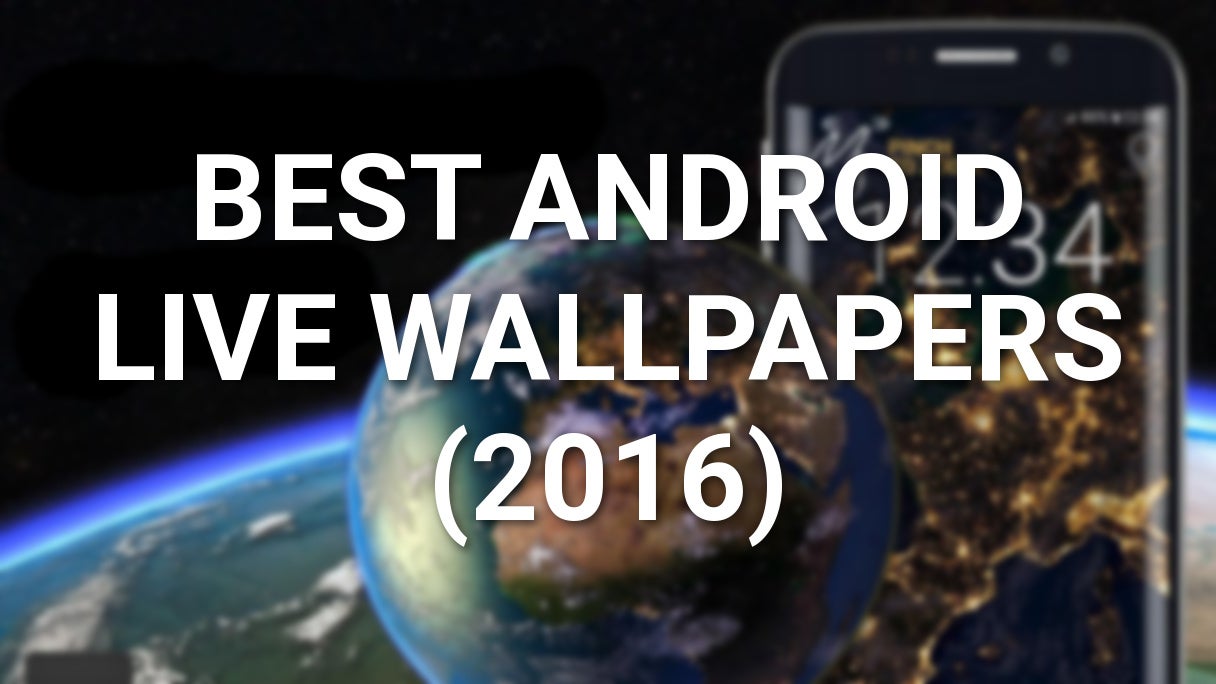 Are Android live wallpapers dead?
One of the most advertized customization features of the Android platform that saw a boom in the early years of the smartphone industry, live wallpapers have quietly faded into irrelevance as developers seem to have largely abandoned the idea of making live wallpapers and there is very few good new motion wall art.
Very few does not mean none, though, and that's why we're taking a quick look at some of the best Android Live Wallpapers that we would still use in 2016.
There are two new apps released in the past couple of months: the Earth Time Lapse that looks absolutely stunning and is a keeper, and Flatlands, an original concept with a bunch of animal walking cheerfully on your phone screen. The rest in this selection are not new live wallpapers, but are still worth a look.
Earth Time Lapse Mobile
This new Earth Time Lapse for mobile is a live wallpaper for the modern age with super high-res graphics. It shows you pictures of our own planet Earth, interpreted from foortage captured by the International Space Station (ISS). With this virtual and private satellite, you get to see a time lapse of the Earth rotating, and you can even zoom in, tap to highlight countries and see borders and lands. It features imagery in 8K resolution for high-performance devices and 4K resolution for lower-specced phones.
Flatland
A simple live wallpaper, Flatland shows silhouettes of animals moving in various scenes. It's a simple and well-made one, where you can choose between Africa with animated animals, Flamingos with animated birds and Forest with animated animals. You can also customize the colors in flatland from 15 color schemes, and you can set random timers, scenes and colors to surprise you.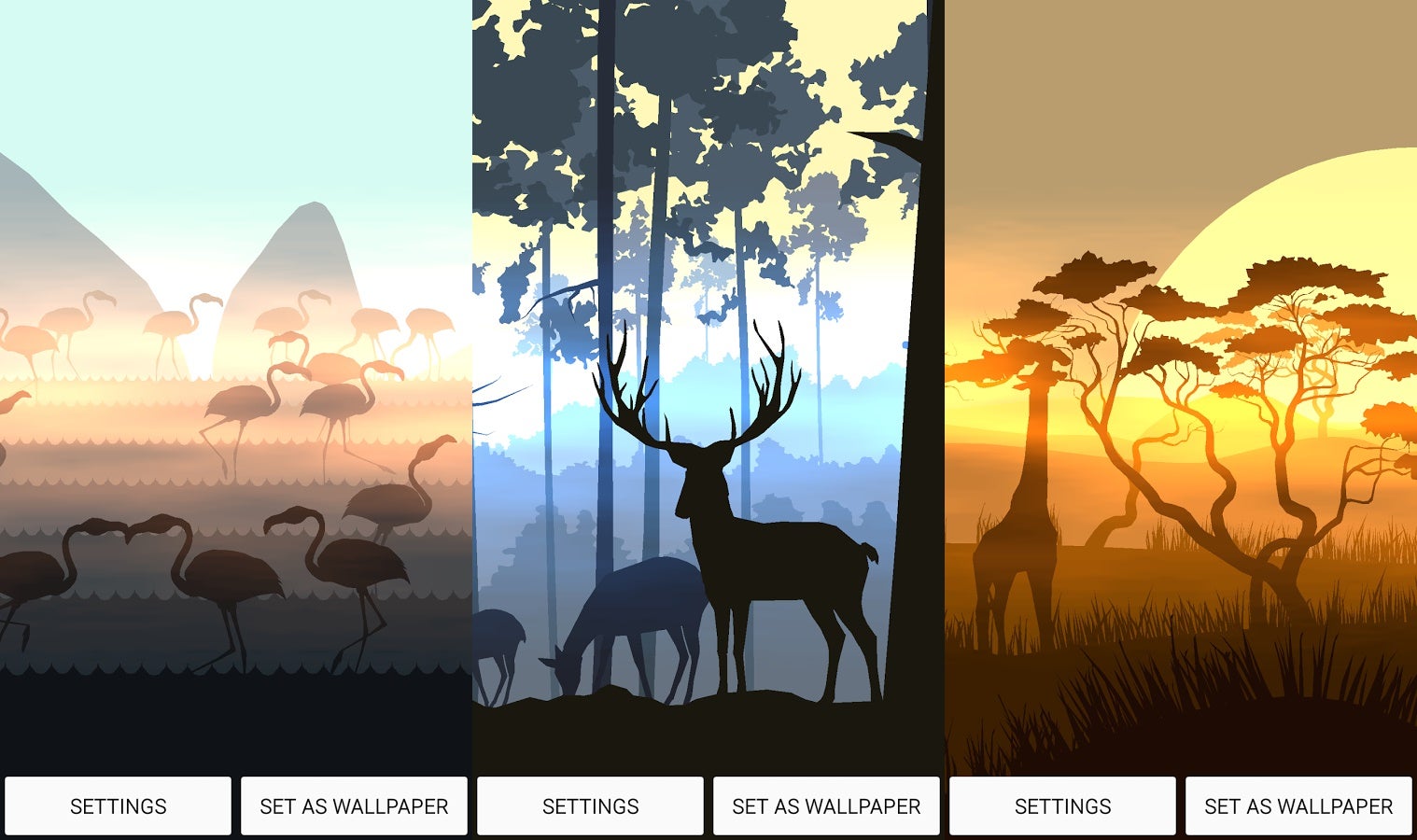 Flatland
3D Parallax Background
Parallax Backgrounds were big back in the day when Apple launched the feature to spice up its static iPhone wallpapers. And while many have now adopted 3D Parallax backgrounds natively, this oldy, but goody app allows for much more customization and a more dramatic parallax effect that you can add to custom images.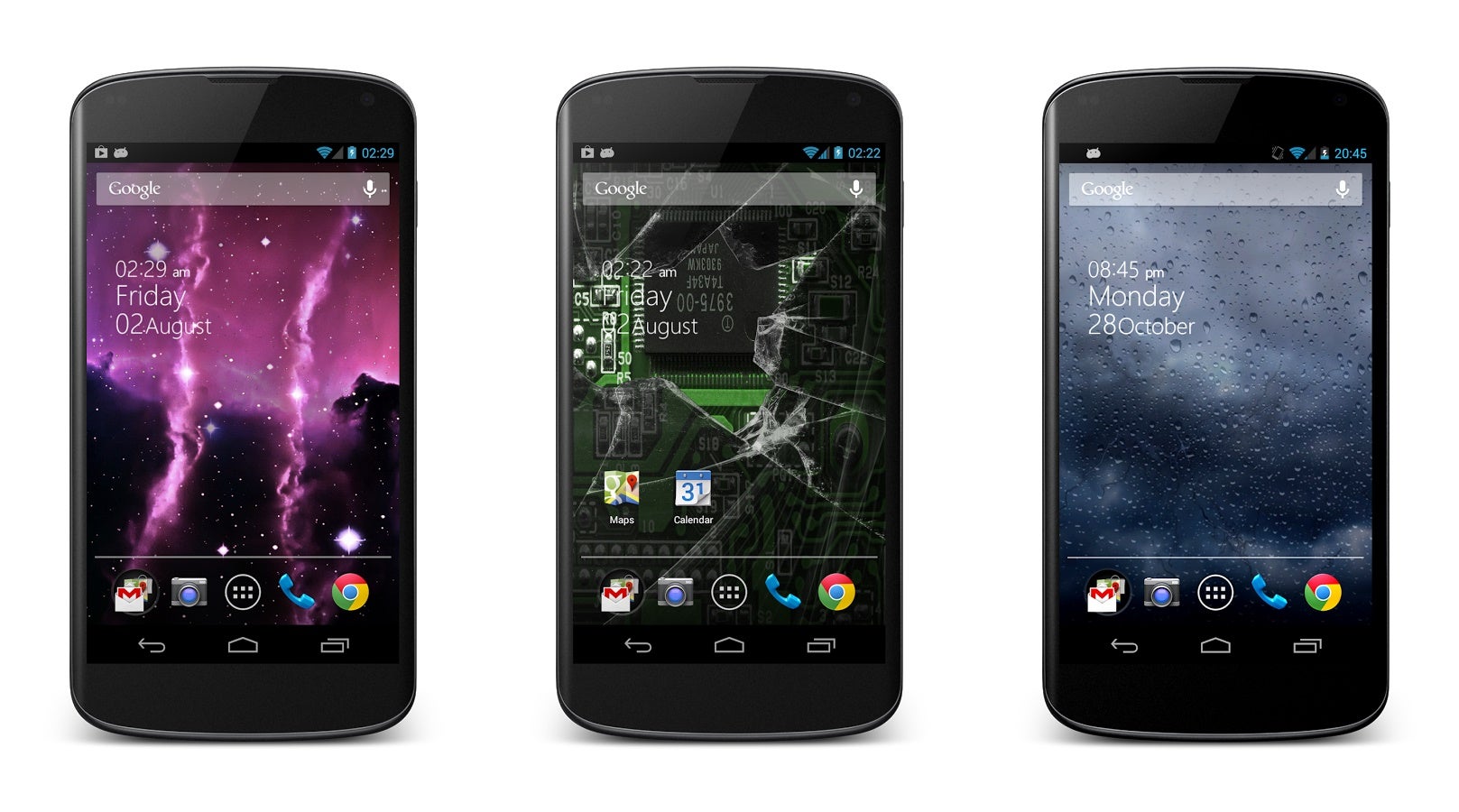 3D Parallax Background
Earth & Moon
Another oldie live wallpaper that we like is Earth and Moon that shows you our friendly planet couple in various configurations floating in the vacuum of space on your phone.


Northern Lights (Aurora)
The Northern Lights are something that seems like a fairy tale. We've never seen them live, but this $1.5 live wallpaper provides a very ambient and nice way to experience a bit of that Aurora magic on your Android home screen.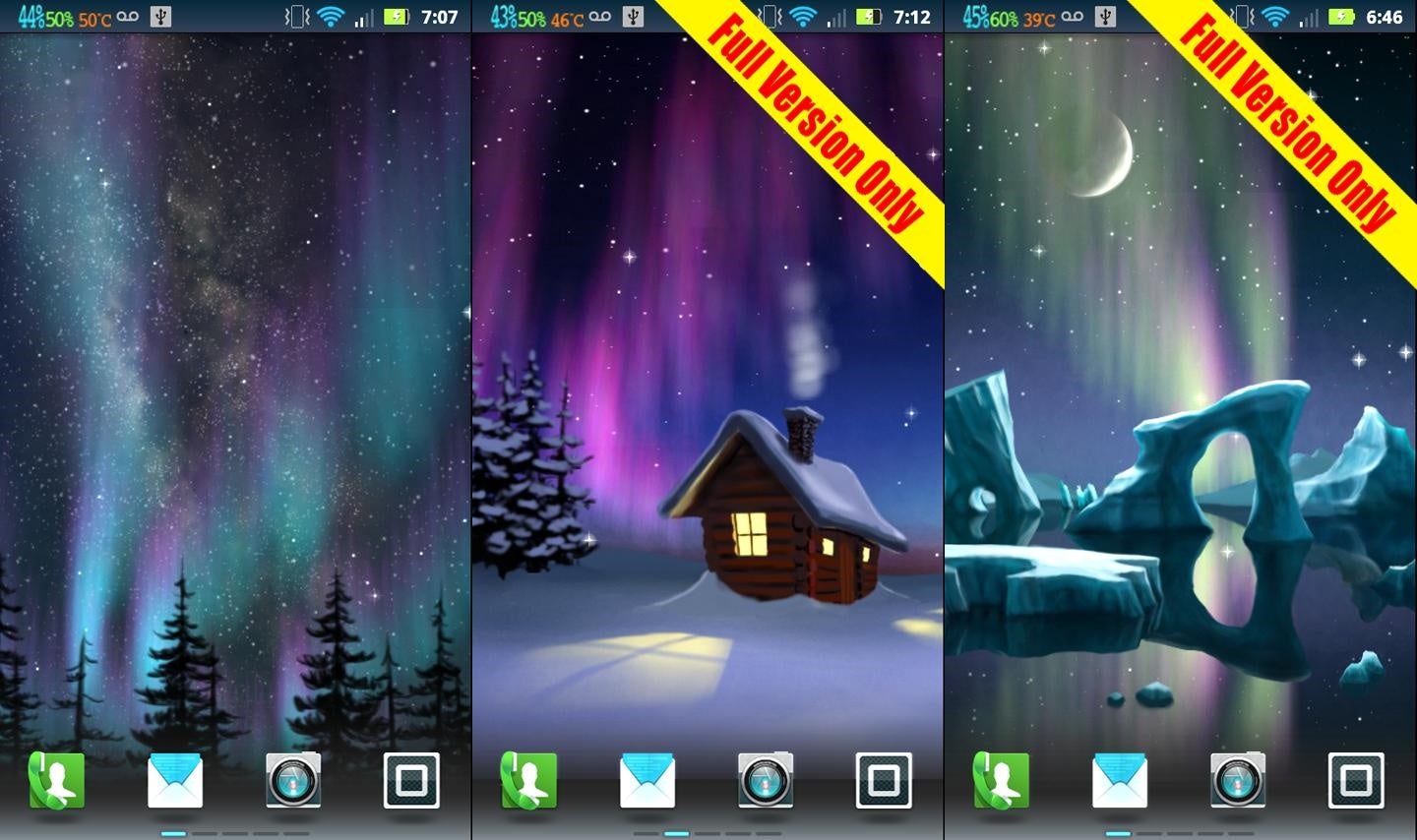 Northern Lights
Minima Live Wallpaper
A trendy, Material Design-inspired live wallpaper, Minima is super-customizable and available in all sorts of shapes and forms. The full version costs a buck.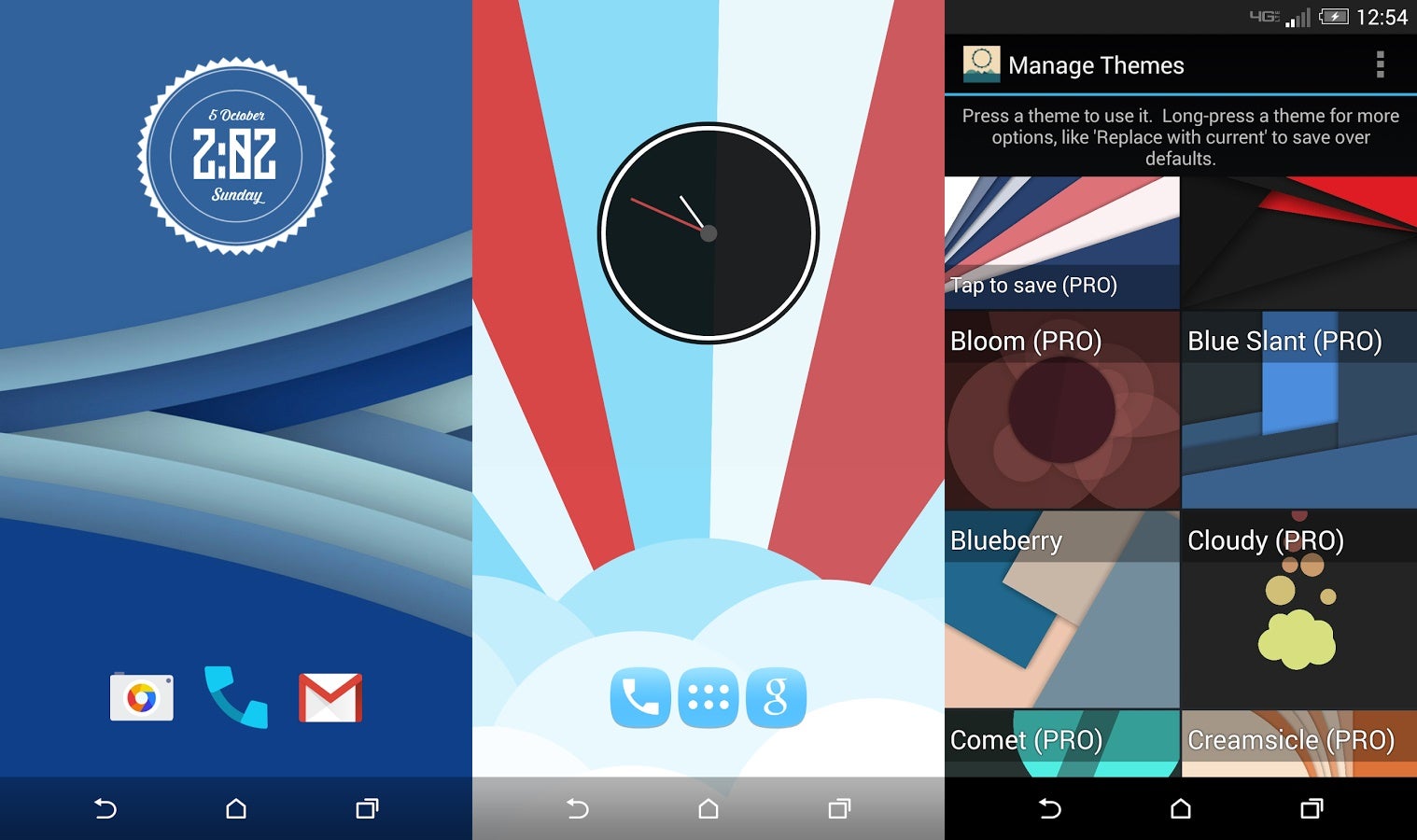 Minima Live Wallpaper
Magic Fluids
Another live wallpaper from the good old times, Magic Fluids looks every bit as good as a live wallpaper of your 2016 device, as it did a few years ago. We like its ever changing fluidity and captivating colors.


Dream Night Live Wallpaper
This Dream Night Live Wallpaper could be that little touch that you do to your girlfriend's phone, so that the next time when she fires up that phone, she sees how you've cared about her emotional comfort. You can also use it for your own phone, if that's what you like.


Transparent Live Wallpaper
While not the most practical one, the old Transparent Live Wallpaper is still a great way to prank someone and have them wondering how to turn off that camera. What it does is basically put your camera feed as a wallpaper.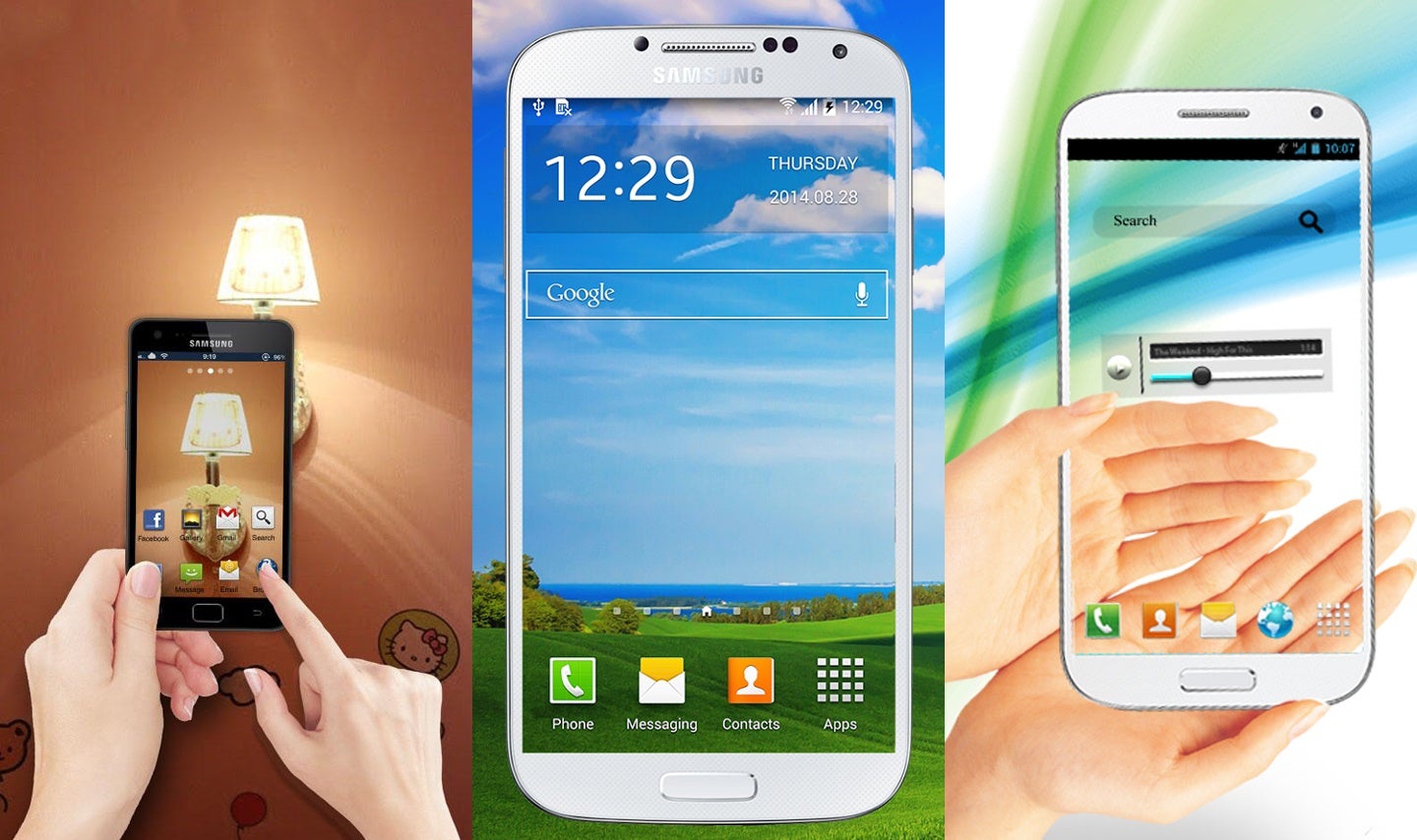 Transparent Live Wallpaper
Live Storm Wallpaper
Early summer is a storm heaven and this live wallpaper will go well with the short outpours of rain, lightning and thunder.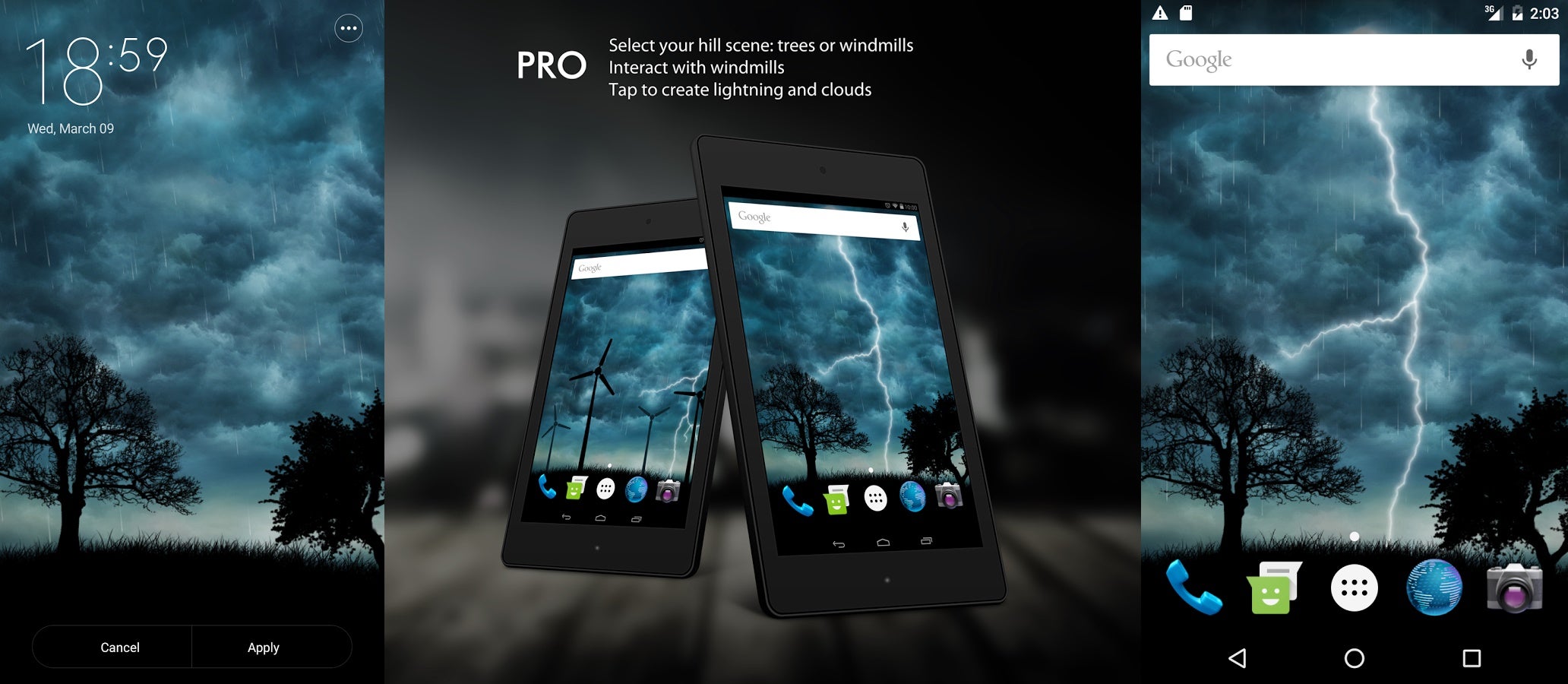 Live Storm Wallpaper