10 amazing adventure games for Android and iOS adventurers
7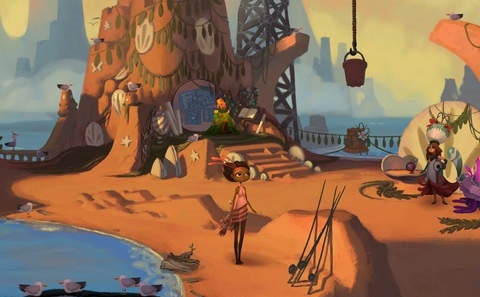 Adventure games are absorbing and thorough experiences for gamers with patience and curiosity who enjoy rich, fantasy-themed narratives. Mobile devices' touchscreens are ideally suited for their point-and-click type of gameplay with some light combat mixed in. Playing any of the 10 games we've listed below is like having an exciting novel come to life with impressive visuals, atmospheric soundtrack, and immersive interactivity.
A perfect antidote to casual time wasters, these titles are for gamers who are in it for the long run and appreciate games as art. But if you have the time and curiosity, feel free to try them out regardless of your relationship with games. You might find them as addictive as your favorite TV series!
Star Wars: Knights Of The Old Republic
It is four thousand years before the Galactic Empire and hundreds of Jedi Knights have fallen in battle against the ruthless Sith. You are the last hope of the Jedi Order. Master the light side of the Force and save the Republic, or fall to the dark side and conquer all. Be a hero or villain, a savior or conqueror... you will decide the fate of the galaxy!
Star Wars: Knights Of The Old Republic features a thoroughly epic Star Wars role-playing experience with unique characters, creatures, vehicles and planets. You can wield over 40 different force powers powers and get to build your own Lightsaber. You will visit iconic Star Wars locations like Tatooine and the Wookiee homeworld Kashyyyk. Your party can include nine customizable Star Wars characters from different races, including Twi'leks, Droids and Wookiees. And for the first time ever, the game has achievements!
Download for Android or iOS ($9.99)
The Wolf Among Us
The Wolf Among Us is a five-part episodic adventure from the creators of The Walking Dead. Fairytale characters are being murdered in a hard-boiled, violent and mature thriller game. Playing as the big bad wolf, you will discover that brutal, bloody murders are just the tip of the iceberg, and every decision you make can have enormous consequences. Based on the Eisner Award-winning Fables comic book series, the game is lots of fun.
Syberia
Kate Walker is a young, ambitious lawyer from New York tasked with a seemingly straightforward assignment – the sale of an old automaton factory hidden in the Alpine valleys. Little did she know that picking up the case would turn her life upside down. Traveling from Western Europe to the far reaches of Eastern Russia, she encounters a host of incredible characters and locations in her attempt to track down Hans, a genius inventor and the key to unlocking the secret of Syberia.
Exiles
Exiles is a Sci-Fi 3D role playing game taking place on a distant world. In the near future, a colony on a distant planet has been driven to isolation and desolation, as a corrupt government tries to enslave it with a lethal virus. You are to become one of the Elite Enforcers and go on various missions to unravel the secrets behind the plot to enslave the world. You will also get to unleash a large arsenal of weapons and items against vicious aliens and mechanized enemies.
Download for Android or iOS ($4.99)
Broken Age
Broken Age is a family friendly, hand-animated, puzzle-filled adventure game with an all-star cast, including the likes of Elijah Wood, Jack Black, and Masasa Moyo. Designed by industry veteran Tim Schafer, Broken Age is a timeless coming-of-age story of barfing trees and talking spoons. Sound absurd? Well, in the game, you are to play Vella Tartine and Shay Volta – two teenagers in strangely similar situations, but radically different worlds. The player can freely switch between their stories, helping them take control of their own lives and deal with the unexpected adventures that follow.
Download for Android or iOS ($4.99)
Grim Fandango Remastered
Meet Manny Calavera, a travel agent at the Department of Death. He sells luxury packages to souls on their four-year journey to eternal rest. But there's trouble in paradise, and you must help Manny untangle himself from a conspiracy that threatens his very salvation. One of the most acclaimed adventure games of all time, Grim Fandango features an epic story of four years in the life (or death) of Manny Calavera, the travel agent for the dead. The game has been remastered to look, sound, and control better than the original, but it's still a classic of the genre, with a cast of unique characters and an original combination of film noir and Mexican folklore.
Download for Android or iOS ($4.99)
Gabriel Knight Sins Of Fathers
You are the struggling author and bookstore owner Gabriel Knight, investigating a series of savage ritual killings in New Orleans and their connection to voodoo's sinister mysteries. The deeper you dive into Jane Jensen's tale of terror and suspense, the closer you'll come to discovering the secrets of your own family history and unfolding Gabriel's destiny. You will also get to experience one of adventure gaming's masterpieces all over again in a fantastic retelling of the award-winning 1993 murder-mystery game with all-new puzzles, scenes, and HD graphics.
Broken Sword: Director's Cut
One of the all-time classic adventures, 'Broken Sword: Director's Cut' pitches sassy journalist Nico Collard and intrepid American George Stobbart into a mysterious journey of intrigue and jeopardy. You are to guide George and Nico on a globe-spanning adventure, exploring exotic locations, solving ancient mysteries, and thwarting a dark conspiracy to reveal the secret truths of the Knights Templar.
Featuring a widely-praised touch interface, the game introduces an intricate new narrative thread alongside the classic story, adding brand new puzzles and hilarious jokes.
Download for Android or iOS ($4.99)
80 Days
Featuring art by Jaume Illustration, a half-million word script by Meg Jayanth, and original music by Laurence Chapman, 80 DAYS is an interactive adventure made by your choices and getting different every time you play. Playing as Phileas Fogg's loyal valet, Passepartout, you must balance your master's health, your finances, and time, as you choose your own path from city to city all the way around the world. Bribe your way onto early departures, but don't let yourself go bankrupt, or you'll be sleeping rough and begging for aid! Trade items for profit, and collect the equipment for the conditions you'll face, but bear in mind that too much luggage will slow you down.
The app is network-connected, with a live feed that shows you the position of all the other players of the game, their routes, triumphs and disasters. You can race to be the fastest - or look ahead to learn the secrets of the world.
Download for Android or iOS ($4.99)
Fahrenheit: Indigo Prophecy
Originally released in 2005, Fahrenheit (known as Indigo Prophecy in North America) was a breakthrough in interactive narrative, teetering between the worlds of cinema and gaming. The newly remastered edition features updated graphics, full controller support, AND is based on the uncut/uncensored international version of the game. With a rich narrative, innovative presentation, and a chilling musical score by famed Hollywood composer Angelo Badalementi, Fahrenheit: Indigo Prophecy Remastered is the definitive version of the supernatural murder mystery.
Download for Android or iOS ($4.99)
ALSO READ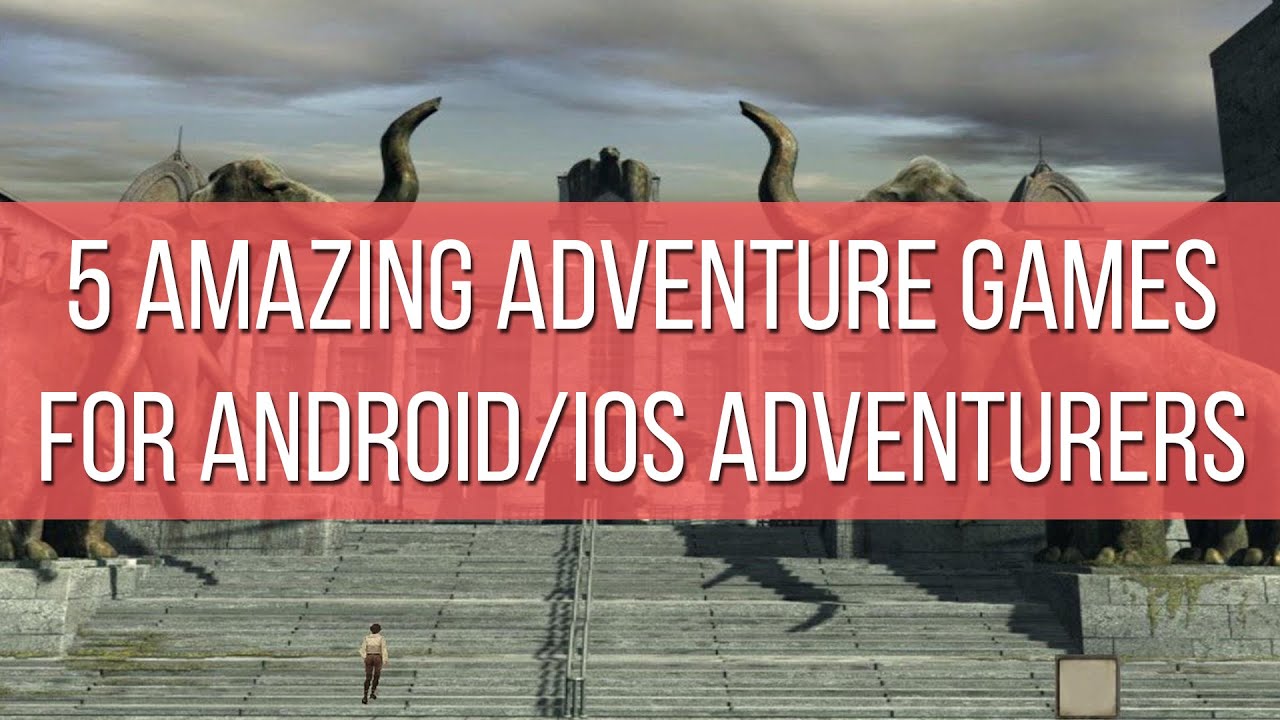 Recommended Stories