10 Xperia Z5 tips and tricks, or here's how I configured my Xperia Z5 Compact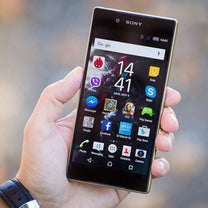 Reviewing smartphones for a living has its perks. One of them is that you get to try the best phones right after they're launched – you're free to use one as a daily driver, sometimes for as long as you want. As a result, you get a good feeling as to what a phone's strengths and weaknesses are, which is essential to writing a good review article.
This post, however, isn't a review. It is about the changes I made to my Xperia Z5 soon after I started using it – about the settings I changed, about the modes and features I enabled or disabled for one reason or another.
I must make it clear that this article is based on my experience with the
Sony Xperia Z5 Compact
, but the tips and tricks I'll go over also apply to the
Xperia Z5
,
Xperia Z5 Premium
, and likely other recent Xperia models. Also note that the post is about how I configured my phone to behave the way I wanted it to. Your preferences as to how the phone should be configured could be completely different from mine, and that, of course, is perfectly fine. But I hope that in the lines below you'll find helpful tips and tricks on how to make the most of your Xperia Z5. And who knows, perhaps you'll come across a tweak you never knew was there.