10 Android apps for geeks, nerds, and dorks
11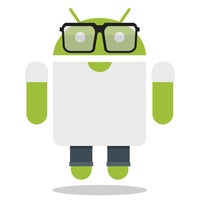 Once there was a time when being a geek or a nerd wasn't exactly what one would classify as "cool". These individuals were ridiculed for their seemingly odd interests, ranging from watching sci-fi movies and reading comic books to playing role-playing games and collecting Nintendo Power posters. But in case you haven't noticed, these times are long gone now, and being nerdy is nothing to be ashamed of anymore. In fact, some of the richest people in the world were once geeks, and those who made fun of them in their youth are now probably mowing their lawns or driving their private limousines.
So in honor of the folks who own a "There's no place like 127.0.0.1" t-shirt, who still get together with buddies for a D&D all-nighter, and who don't mind watching an entire season of "Doctor Who" in a single go, we've prepared a selection of
10 Android apps for geeks, nerds, and dorks
. Feel free to check them out and tell us which app you liked the most by dropping a comment. As usual, in case you can think of any geeky apps that we should have included on the list, do not hesitate to let us know!