Xiaomi Redmi Note 3 Review
50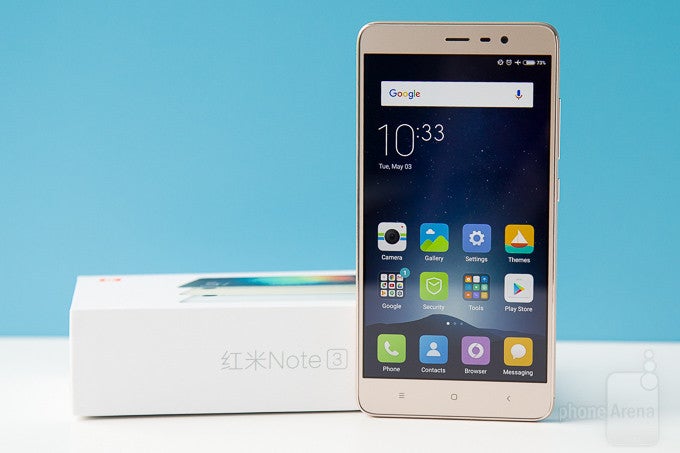 This review is based on a Xiaomi Redmi Note 3 with Snapdragon 650 SoC and 3GB of RAM, running a global software ROM with Google services pre-installed.
Introduction
Let's say that you're in the market for a new smartphone, but you're constrained within a very tight budget. One of your options is to settle for something on the lower end, but made by a well-known company – the
Motorola Moto G
and the
Samsung Galaxy J5
are some of the first models to come to my mind. Alternatively, you may take a gamble and go for something a bit more… exotic; something like the
Xiaomi Redmi Note 3
.
Xiaomi is one of the many Chinese brands we rarely get to mention, primarily due to their near-zero presence in the western part of the world. But when we do get to talk about Xiaomi's handsets, the story usually revolves around how much you get for so little. The Xiaomi Redmi Note 3, for instance, packs a humongous battery, a high-resolution display, a 16MP camera, and a fairly powerful Snapdragon 650 SoC coupled with plenty of memory and storage space. All of this costs well below $200 in the Asian markets where the phone is officially on sale. Could this deal be too good to be true, however, or is this the absolute best bang you can get at this price point? And no less importantly, is importing one worth it given the extra fees you'll have to endure?
The box contains:
Xiaomi Redmi Note 3
Wall charger (Output: 5V, 2A)
Micro USB cable for charging and data transfer
SIM card ejector tool
Quick start guide
Design
Excitement and curiosity, sprinkled with a healthy dose of skepticism – this is what I felt as I was setting up the Xiaomi Redmi Note 3 as my new personal phone. On one hand, it was my first time having one of the brand's handsets as a daily driver. On the other, I was finding it hard to believe that a smartphone could retail for so little and not be terrible. Spoiler alert: it was not.
Looks, however, weren't what the Redmi Note 3 was going to win me with. Don't get me wrong: the phone looks great for a budget offering, and it is clear that Xiaomi has put effort in giving it character – by going for a metal body, for instance, or by adding a shiny metallic trim around the glass covering the front. In spite of this, the handset couldn't thrill me with its appearance.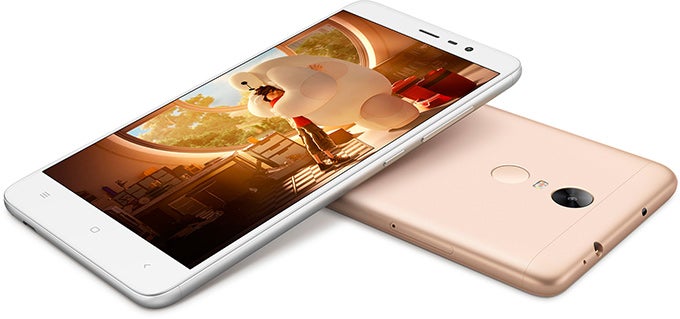 In the hand, the Xiaomi Redmi Note 3 feels bulky and heavy, which is to be expected given the considerable capacity of its battery cell. It is well balanced, however, and and its curved corners make it comfortable to handle. I'm also happy to report that all buttons work well, while the fingerprint scanner is positioned right where my index finger naturally rests.
Oh yes, I almost forgot to mention that this thing has a fingerprint scanner! Very few low-cost phones will offer you this perk, and having it is a great convenience. Admittedly, the one on the Redmi Note 3 is fast and reliable.
Display
On the technical side of things, the Xiaomi Redmi Note 3 sports a 5.5-inch LCD display with 1080 by 1920 pixels, which, in human speak, means that it is big and stuffed with more than enough pixels to deliver clear and crisp visuals. For a budget-friendly handset, this screen is nearly perfect.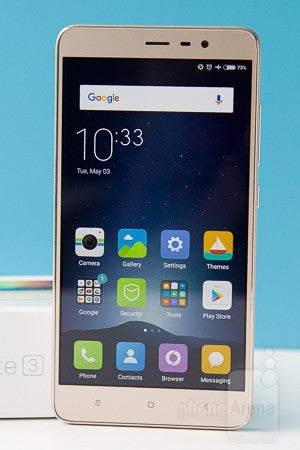 I did have to add that "nearly" there because the screen's colors aren't exactly accurate. One flaw that tends to stick out is the cold color tone, giving whites a noticeably blueish look. Thankfully color temperature can be corrected from the settings menu, although I'm willing to bet that most people wouldn't even notice that the screen is colder than it should be.
Before I proceed, I must make it clear that I've had almost no troubles using the Redmi Note 3 in broad daylight. The screen gets bright enough to be used comfortably outdoors, and it would have been even easier to see if its glass surface wasn't as reflective. At night, I sometimes took advantage of the built-in Reader Mode, which works pretty much like f.lux or Apple's Night Shift – it filters out blue light to reduce eye strain.
Display measurements and quality