WeHeartPics for iPhone Review
3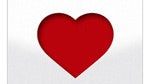 PhoneArena is sponsored to review this product. Our opinions expressed here are not affected in any way!

Online social networks are flourishing these days, and new entrants are appearing every now and then. However, few of those manage to raise to the cult status of the big players like Facebook, Twitter, Tumblr, Myspace, Foursquare, Flickr, etc.
We now have the opportunity to meet one of those new entrants, bearing the unusual name of "WeHeartPics". As weird as the name may sound, it does make it obvious that this is a social platform centered around pictures. Right now, the new service is available in the form of a free iOS app, but it should be coming soon to Android as well. So, what is it all about?
Main concept and functionality:
The easiest way to describe WeHeartPics is to say that it doesn't deal with text, but with images. It lets you discover other people and kind of see the world through their eyes through the use of pictures.
Within your profile
, you'll find a number of sections. Those sections are basically the elements of which your profile consists: About me, Family & Friends, Home, Work, etc. Think of these as different albums. However, inside each of these sections, there are a number of "stories", or let's call them subsections, to make it easier to explain. For example, inside the About me section, you'll find the My appearance, Clothes and accessories, Eat and drink, My Hobby, I drive this, etc. subsections. Let's take another example: the Home section. Inside it, you'll find a number of subsections like Neighborhood, View from the window, In my room and Cooking at home.
Now, the
main concept behind WeHeartPics
is to let you categorize almost any photo you take, by uploading it to one of these sections/subsections. This way, in case you've filled all of your stories (or sections) with relevant images, a person that's browsing your profile will be able to see what you look like, what your room looks like, what stuff you have on your desk at work, what's the view from your window, what you like to eat the most and so on. It's really cool, once you start thinking about how the content of these images may represent the life and nature of the person who has taken them.
With WeHeartPics, you don't need to create a profile – you can simply
connect with a Facebook
or Twitter account and you're set. Once you've done that, you can start inviting your online friends to join the service and start sharing pictures. The app also lets you apply a good number of visual effects to enhance your images, with some of these effects being paid (the only paid functionality that we found within the app).
Interestingly, WeHeartPics doesn't let you search for other profiles, instead, it shows you images taken by other people, whose profiles you can then visit, after checking out their picture. Within the other person's profile, you can see their stories (categorized images) and timeline. The timeline view consists of all the events associated with this person's profile, ordered chronologically.
Text communication
extends to being able to post comments under a user's pictures. From within the profile of a user, you can also subscribe to them so that you're notified when there's new activity on their side.
Interface:
WeHeartPics is a looker. Its interface is polished, smooth and pleasing to the eye.
WeHeartPics is a looker. Its interface is polished, smooth and pleasing to the eye. The tons of images that will pop up while browsing through the app blend nicely with the other elements of the interface, and, we have to admit – a lot of effort has gone into the design of the application. This is very important, as it is a major factor when it comes to how enjoyable using a product is, especially such a visually-based one, like WeHeartPics.
It's not all roses with WeHeartPics, though. For example, it does take a few minutes of intense usage to get used to the structure of the UI and how it works.
Conclusion:
After spending some time examining the app and using the service, we came to the conclusion that it's definitely worth a try if you happen to be a person who loves taking and viewing pics.
As we said, the app itself is not perfect. It certainly doesn't do enough to introduce itself to the user, and so you have to discover it on your own. Then again, if you're reading this, you already have enough knowledge to start using it right away. There are also some strange omissions like a search tool, which limits you to interacting with your friends and the random people you'll encounter.
Still, if snapping with that iPhone (and soon Android) camera of yours is your favorite hobby and you'd love to share your stuff with the world, WeHeartPics might very well be the perfect app for you.
Get WeHeartPics for iPhone
Version of the reviewed app: 1.0.1