Velodyne vLeve Review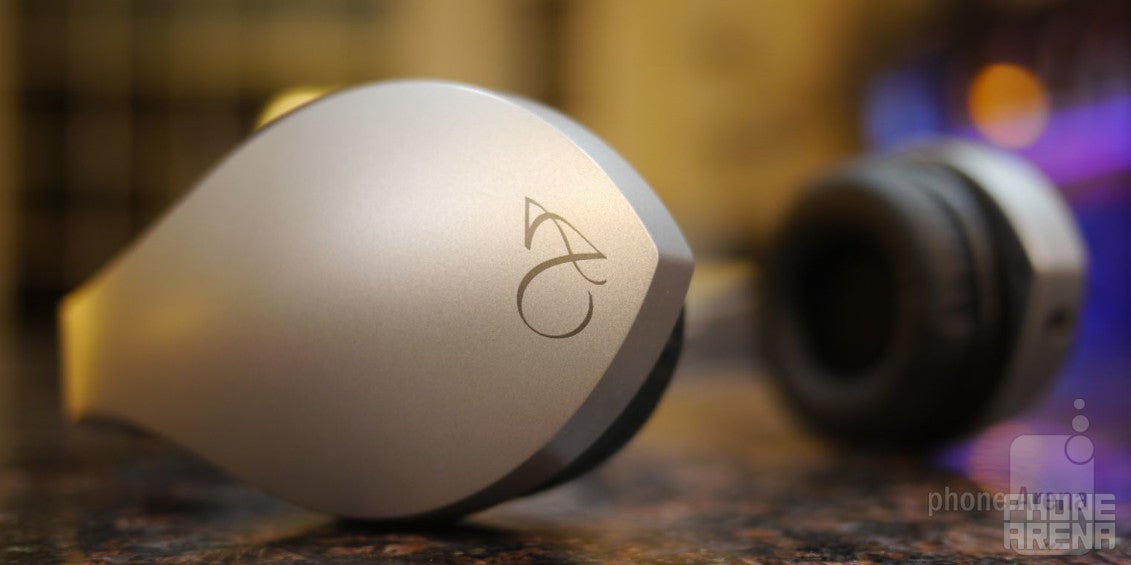 Velodyne is a name we're familiar with, just because we've dealt with two of their past headphones – the
Velodyne vPulse
and
vFree
headphones. For those of you folks not familiar with them, they're a high performance audio company based out of California that impressed us with the quality produced by its vPulse headphones, which we checked out almost 2 years ago now. In trying to branch out to the bustling wireless headphones segment, they came up short with the vFree Bluetooth headphones in our review, but we're digging that they're going back to their hard wired roots with the Velodyne vLeve.
One look at the vLeve, we're instantly reminded about the vFree headphones from before. That could be a good or bad thing, depending on your particular taste. The design of the vLeve is a "
signature
" look with its inverted teardrop appearance, a stylish look developed by international artist and Velodyne President, Marta Hall. Looking at the field, it's something that's distinctive enough to separate it from the otherwise aggressive designs we're accustomed to seeing nowadays. Interestingly enough, there's a personalized element here because Velodyne offers a variety of decal skins that start in price at $40.
Standing out from the crop is something that goes hand-in-hand with the vLeve, but we're not particularly fond of its build quality. Yes, it's made out of plastic, a matte finish with the black version of the headphones, and a satin silver finish. Between them, you'll want to stick with the former, just because the plastic frame used by the satin silver unit tends to feel rather cheap. Of course, the plastic chassis gives it a light weight feel in the hand, but it makes it feel brittle and creaky – especially when we're holding them in our hand or collapsing them for travel.
Don't be mistaken people, these are nothing more than a pair of wired on-the-ear headphones. We can adjust the length at the hinge of both ear cups, but there's no way to twist them to further fit on our ear properly. When they're collapsed, it makes them very easy to store inside of the included carrying case – so it won't take a whole lot of room in a backpack. Seeing that there's a fair amount of padding attached to the ear cups and headband, the vLeve feels pretty comfortable to use over long periods of time, but for those with above average sized heads, it feels a bit tight and constricting.
As for the hardware, the Velodyne vLeve has a driver size of 34mm, with a frequency response of 20 Hz – 20 kHz. It comes included with a detachable 4ft 3.5mm audio cable with inline controls, one that favors a plastic overlay for its housing, so it's prone to tangling if it's jumbled up. Connecting the vLeve to an HTC One M8, we're pretty pleased by its overall quality. Lows are well established by the thumping bass it's able to muster, while mids retain their detail and clarity. However, when it comes to those high tones, it's subdued to the point that it sounds flat.
Sporting an MSRP of $199, the Velodyne vLeve don't come cheap for an on-the-ear solution. The good includes a distinctive design with a personalized element to it, and its strong output with lows and mids. Conversely, we're not particularly fans of its wonky construction, making its $199 cost seem way out of proportion – plus, its subdued high tones. Honestly, it's a tough call whether or not the Velodyne vLeve is a solid investment, just because its subpar build quality, in combination with its high cost, doesn't really scream an instant buy right from the get-go.
Recommended Stories