Samsung SGH-i780 Preview
3

Introduction: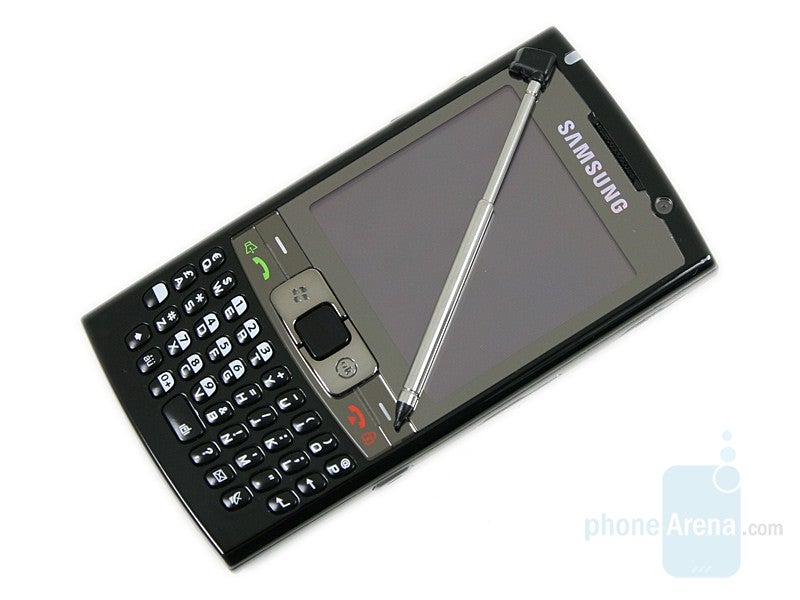 Samsungi780 is one of the few recent models of the manufacturer, running onthe Professional edition of the Windows Mobile 6 Operating System.Thus, it has a touch-sensitive display, but yet utilizes the slimcandybar form-factor with a full hardware QWERTY-arranged keyboard. Ifwe paraphrase the Samsung model line as a 'family', the i780 is thebigger European cousin of the BlackJacks.
As specifications,the SGH-i780 has everything, one would desire from such a phone (exceptglobal roaming), yet all this is packed in a slim and pretty body, waysmaller than the top models of other companies.
Design:
Honestly,we fell in love with the i780 from the first (live) look. Thecombination of the piano black finish (on the front) and the fakeleather (on the back) is just astonishing. The display is flat (notconcaved) and a glass-like surface goes over the navigation buttonsbellow it. We are rather disappointed by the image quality, but even ifthe final version doesn't improve this, it is still OK for work.

You can compare the Samsung SGH-i780 to many other phones, using PhoneArena's
Visual Size Compare tool.
Thedevice is very good looking, yet its functionality cannot be hidden:once you look at the keyboard, you realize this thing is meant forwork. This BlackBerry-like form factor reminds you that you have apowerful organizer and messaging client. Unfortunately, too many keysin too small area means each button is too small. After all, it's allabout balance of compromises.
Samsung is innovative with thenavigation method: there is no D-pad, joystick, or even trackball.There is a 'touchpad' as in a portable computer, through which you mustsweep a finger to control an on-screen pointer and press it to confirm.If this method is not your favorite, it can be turned into a 'virtual'4-way controller and in addition, the 2.55" 320x320 pixels touch screenand the stylus are present, of course.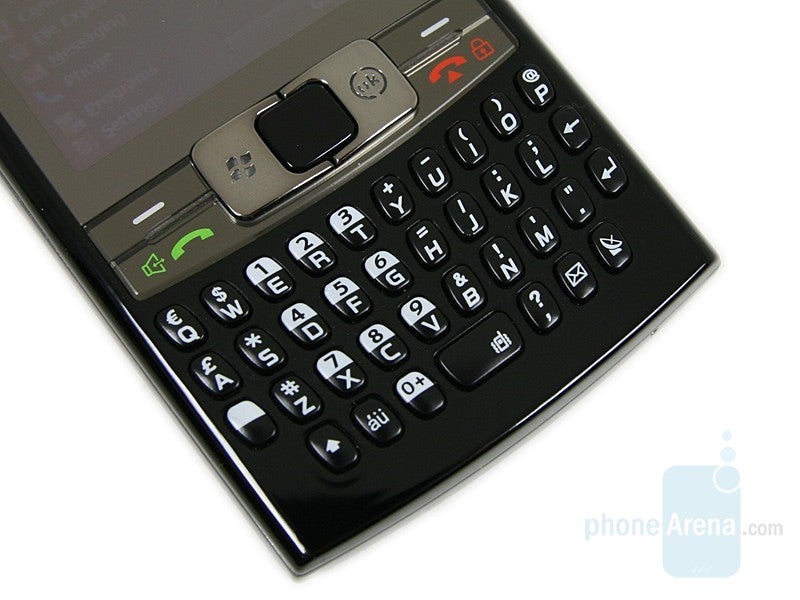 Software
SamsungSGH-i780 is running on Windows Mobile 6 and, therefore is identical tomany other smartphones. If you've used such, this won't surprise you.Our unit is branded by Orange (European carrier) and is slightlypersonalized, to be more user friendly. Instead of shortcuts situatedin a
vertical list
, there is a narrow column on the left, which expandswith sub-options. The icons in the Programs and Settings menu are alsoslightly redesigned, but kept in the spirit of the system.
TheWindows Mobile system may not be perfect, but is an excellent solutionfor a business oriented phone. It has neat messaging and email clients,a very good phonebook system and an excellent organizer. Since it is asmartphone, the OS can be personalized additionally with third partyapplications, so its functionality isn't limited.
Expect our full review when final, commercial samples are released.