Samsung Galaxy Note II vs Galaxy Note
35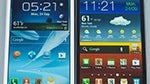 Introduction:
Do we have the usual generational refresh with the
Samsung Galaxy Note II
, compared to the original
Note
, or are there groundbreaking new features that will warrant my extra cash outlay for the newest member of the Note-able family?
This will be the question on Note owner's minds this holiday season, since, after all, they are in a possession of a giant handset that singlehandedly elbowed out a niche for itself where one didn't exist before. We will try to answer that question in the comparison below, so let's roll...
Design:
The Note II weighs about the same as the original Note, but is narrower and more elnogated, making it a bit easier to hold and operate with one hand. Not by much, though, since it is still a giant, unwieldy thing to deal with, especially if you have smaller hands.
Moreover, despite that the design now is much more appealing with the polycarbonate plastic on the back that makes it look like an oversized Galaxy S III, the back is also much more slippery, compared to the textured finish on the first Note. Granted, you won't look like a total dork holding a Note II to your face and talking now, as the chassis has a more signature design.
It is still impressive how Samsung has crammed an even larger screen in a slightly more compact handset, though, and the answer is slimmer bottom bezel - this thing is thinner than both what we have on the Note, and even what we've got on the S III.
As for the S Pen, while its silo on our newish Note II unit feels tighter compared to our office Note that has been worn in, the stylus itself is much more ergonomic with its thicker and longer body, making it very easy to hold and write with. The Note II makes a beeping noise when you walk away from the desk, and the stylus has not been inserted back in the silo.
Display: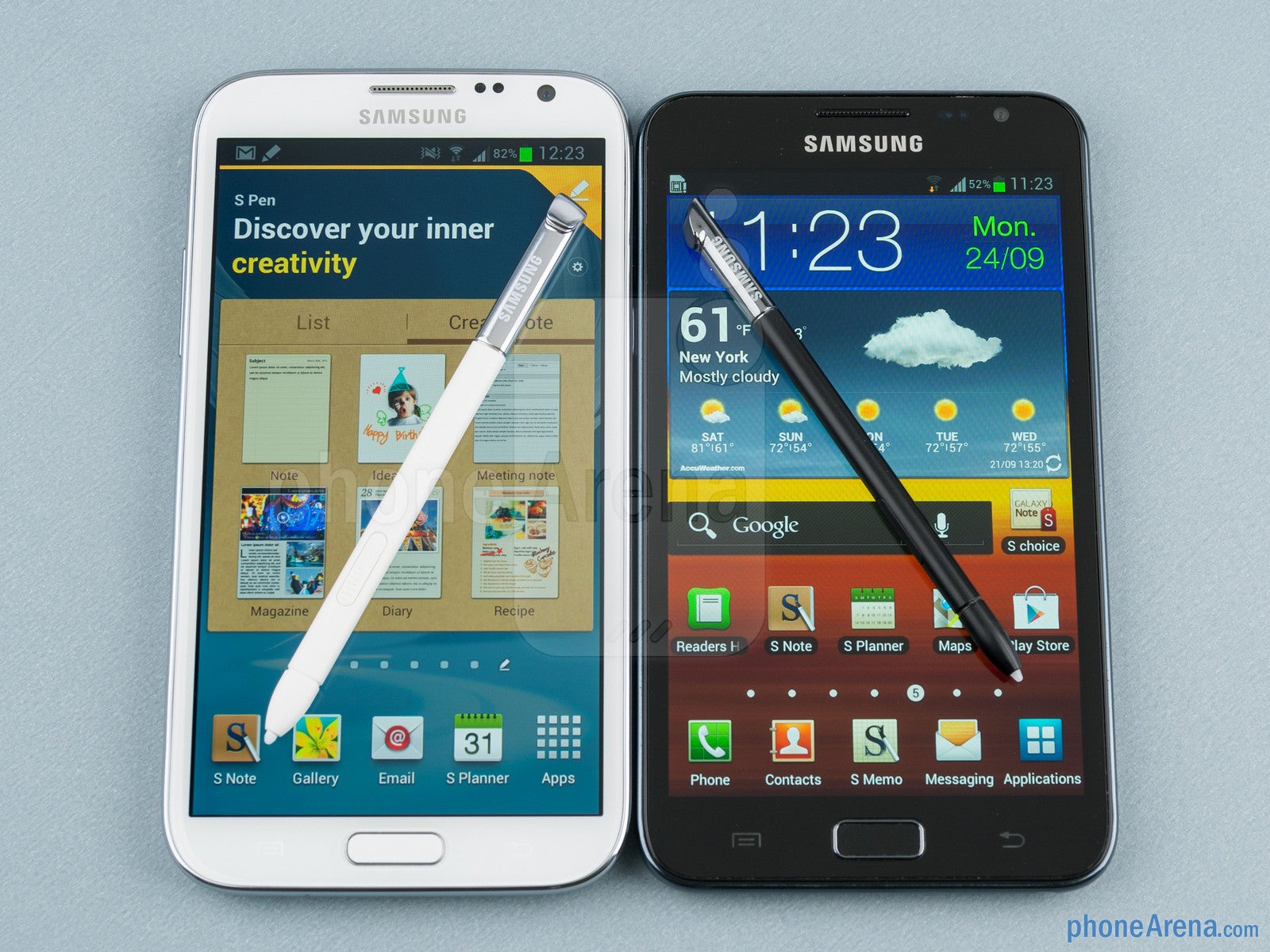 The 5.5" 16:9 HD Super AMOLED screen on the Galaxy Note II beats the Note's 5.3" one in almost every aspect except official resolution. It uses the full red-green-blue trio for each pixel now, so it beats the PenTile matrix of the Note on subpixel density, making red and green colors appear more solid.
It is also much brighter than the Note's screen, and quite possibly the brightest AMOLED screen of Samsung to date, making it better for use outside under direct sunlight. Moreover, the typical coldness of Super AMOLED colors is almost gone now, and the blueish tint when displaying white is down to a minimum, whereas it is very visible on the original Note. In short, the Note II has the best screen Samsung has produced to date, considering AMOLED's other virtues, like very high contrast and wide viewing angles, making it ideal for enjoying video.
Recommended Stories