Samsung Galaxy Note 7 vs Samsung Galaxy Note 5
13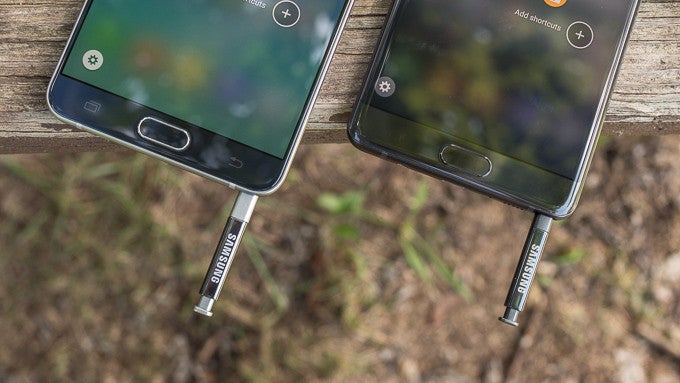 The Samsung Galaxy Note 7 has been discontinued following numerous reports of units catching fire or exploding. In the interest of safety, users who still have a Note 7 in their possession must return the unit to Samsung.
Introduction
Samsung's Galaxy Note phablet is growing up this year. It's got a new curved-edge screen, new higher-precision (to say nothing of waterproof) S Pen, and even a new name, joining the earlier Galaxy S flagships as part of Samsung's club-7.
As the latest handset in an iconic series, the new
Note 7
has a lot to measure up to, and the phone's success is going to be measured as much on what it offers itself as what it can do to directly improve upon last year's
Note 5
.
And while the Galaxy Note 5 saw its share of critical acclaim, it wasn't a phone that arrived without making a few missteps, abandoning expected features found on earlier Note phones. Now the Note 7's here to correct some of those oversights, while attempting to introduce new features of its own.
Design
A softer, curvier Note for 2016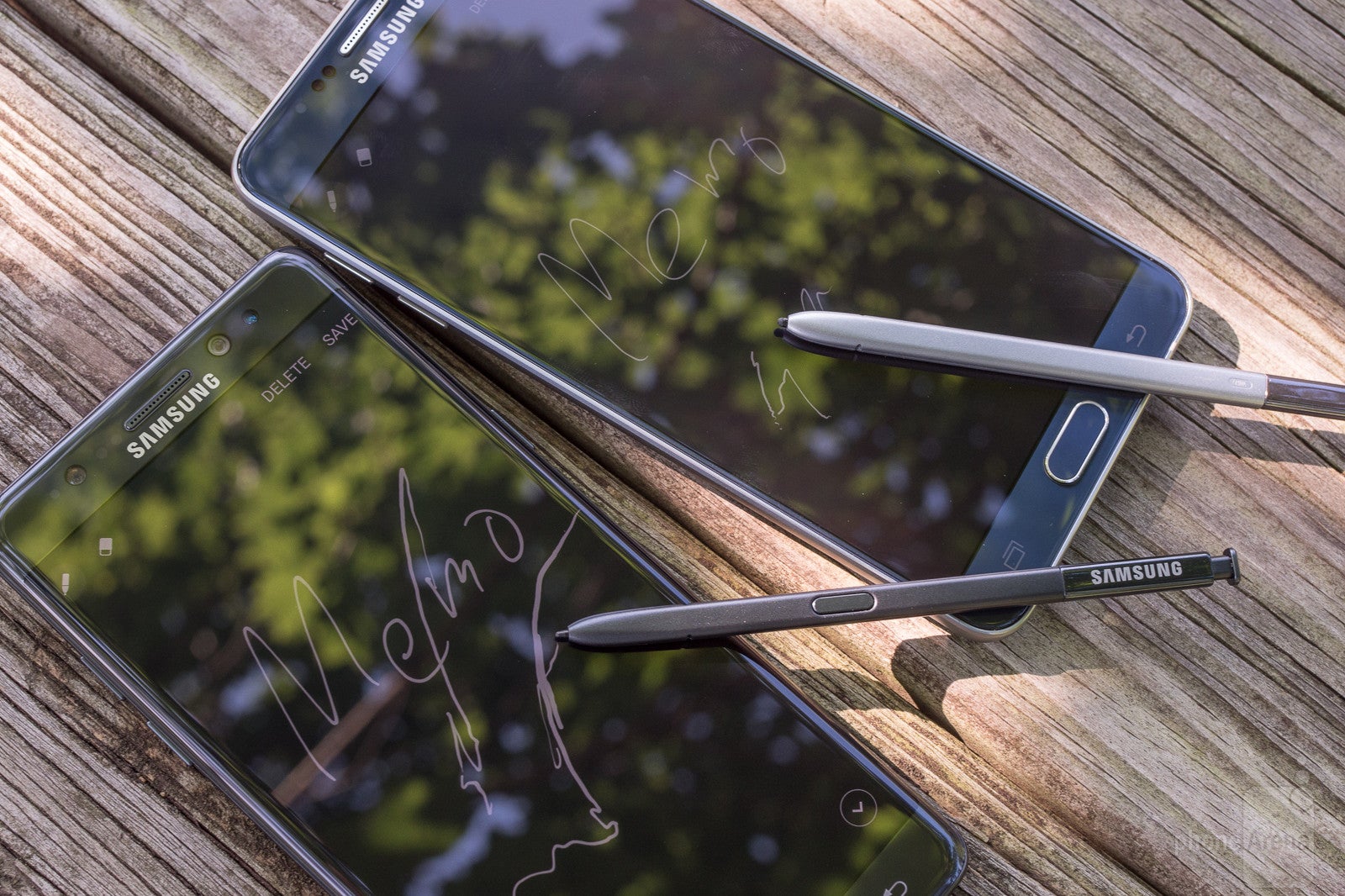 Note7 in black; Note 5 in dark blue
It's impossible to talk about the design of the Note 7 without focusing on its display. We'll hit up some of the more technical aspects of the screen in a minute, but your main takeaway should be that curved is the new flat; with the Galaxy Note 7, there's no Note Edge, nor even a no-stylus S7 edge+ phablet: now the dual-curved edge screen of phones like the
Galaxy S7 edge
defines the look of the Note 7.
That's a bold move by Samsung, threatening to turn off users who prefer a more traditional flat screen, but luckily the manufacturer does a good job at selling this new look. For one, the move to curved edges helps really make the Note 7's screen dominate the handset's face, giving us a phone that keeps the same screen size of the Note 5 while narrowing width down a smidge. That helps produce a phone that feels really nice to hold.
Elsewhere, the Note 7's design is one of refinement. Components like a smaller camera bump help sell the image of a sleek, polished handset, and subtle changes like the lowering of volume and power buttons help enhance usability, promoting one-handed operation. Next to the Note 7, the Note 5 tends to look a bit old and tired now.
Display
Even with another quad HD panel, the Note 7 picks up more than a few new tricks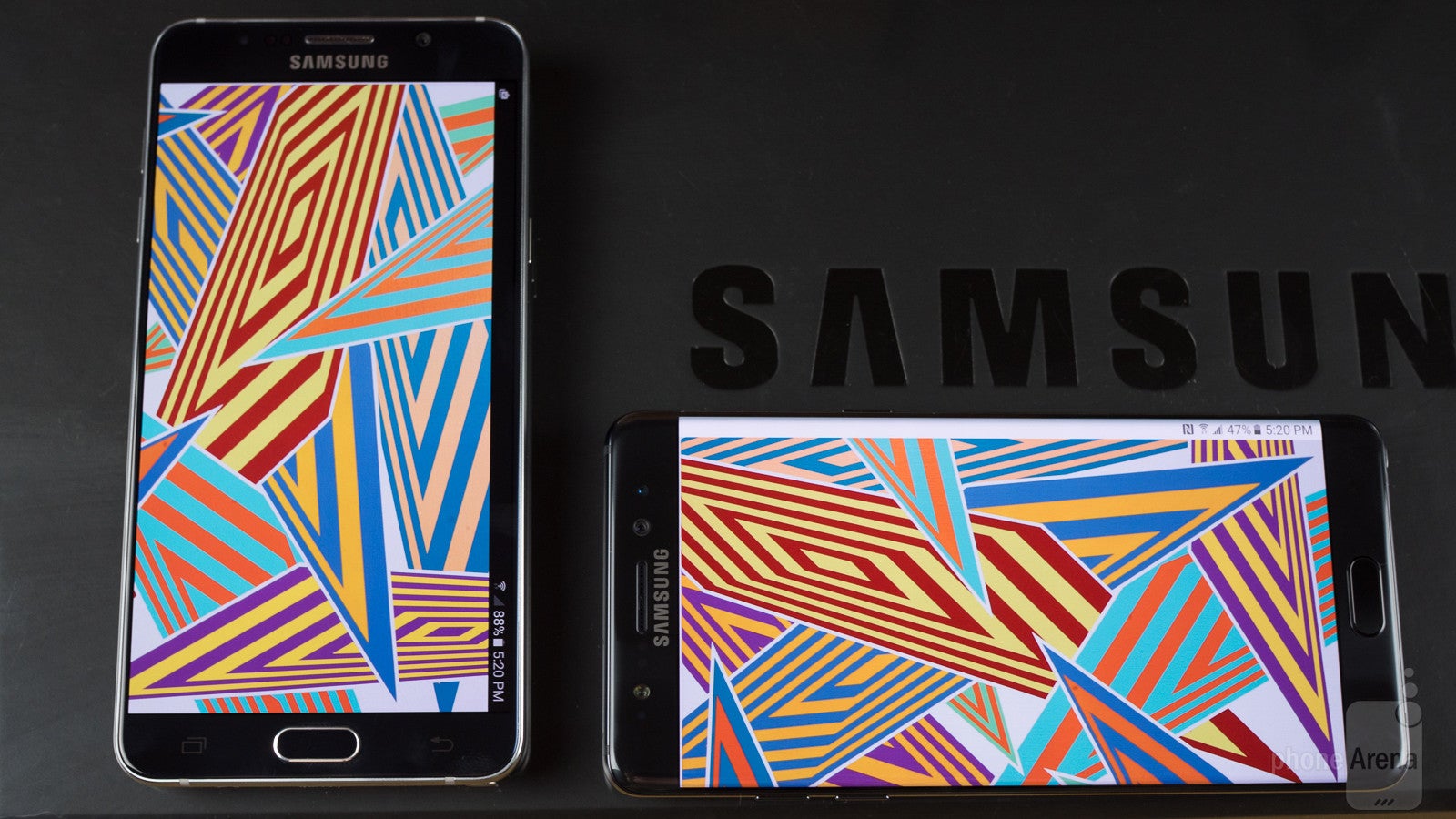 The Note 7's curved-edge screen can take some getting used to, especially if this is your first foray into Samsung's edge world, but if you come around to the new shape of the panel, there's a really well-equipped screen waiting for you.
Samsung's not touching size and resolution, keeping the same 5.7-inch QHD 1440 x 2560 figures we're familiar with from the Note 5. And our screen tests reveal the Note 7 offering comparable brightness levels to last year's phone.
One real improvement is new support for HDR video, letting users enjoy media with enhanced contrast and visual range. Right now it can be a little confusing about exactly where you can find HDR-ready video to view on the Note 7, and mobile HDR standards are still being ironed out. But if you're a user of Netflix or another service ready to hook you up with HDR-10 steaming right now, you can immediately see the difference – and while it may not be a game-changer, it's certainly nice to have.
Display measurements and quality