Samsung Galaxy Note 3 Neo Preview
21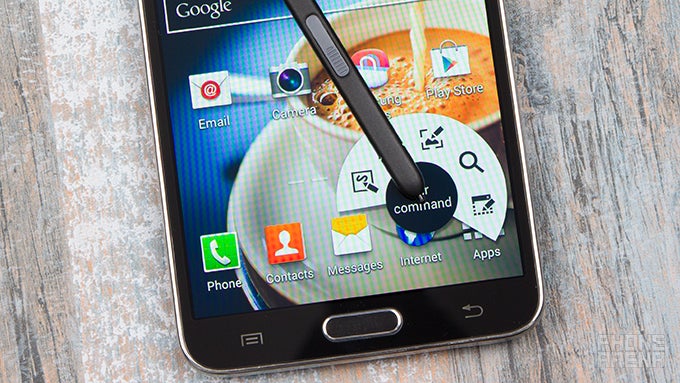 Introduction
For the first time in three years, Samsung is going downmarket with its Note line, releasing a budget alternative of the
Note 3
. The Neo edition scales down on specs, sporting a 5.5" 720p HD display instead of 5.7" 1080p, slower processor, 2 GB of RAM instead of 3, and 8-megapixel camera instead of 13 MP.
On the other hand, it has identical design, software features, and the venerable S Pen stylus. We also get a large 3100 mAh battery that is just shy of the 3200 mAh unit in the Note 3, which bodes well for the perspective endurance...
Design
A more compact Note 3 with 5.5" display
With its 148 x 77 x 8.6mm, and 162.5g, the Neo offshoot is shorter and less wide than the Note 3, and almost as large as the 5"
Xperia Z1
. This makes it more pocket-friendly, and easier to operate with one hand than the typical phablets of late, despite its hearty 5.5" display. Granted, the top left quadrant of the panel would still be terra incognita for your right thumb, but at least you are able to reach the context menu or home keys, without the immediate risk of dropping the
Note 3 Neo
.
Just like the Note 3, the outer appearance is done in the new Samsung stylistic of metal-imitating side rim and a removable back cover that resembles notebook leather, stitching accents at the edge and all. The removable back means you can quickly swap with a spare battery, and add more storage, in the best of Samsung's traditions. The S Pen stylus is tucked the same way you'd find it on the Note 3, at the lower right corner, and overall the handset's looks scream "Hey, I'm a Note, too, just smaller".
Display
The biggest tradeoff is 720p HD resolution, all Super AMOLED quirks and virtues apply
Note 3 Neo sports a 5.5" display, which has 720x1280 pixels of resolution, resulting in 267ppi pixel density. This panel is also the biggest difference when you compare it to the 5.7" 1080p screen of the flagship Note 3, that flaunts a 386 ppi pixel count. Its HD resolution means that detail won't be as defined, and doodling won't look as precise as on the 1080p displays of the Note 3 or S4. For everyday purposes, however, the pixel density of the Note 3 Neo's display is perfectly adequate. Its panel is still of the Super AMOLED variety, so it will offer you oversaturated, somewhat cold colors, deep blacks, and excellent viewing angles.
Recommended Stories