Samsung Galaxy I7500 Preview
22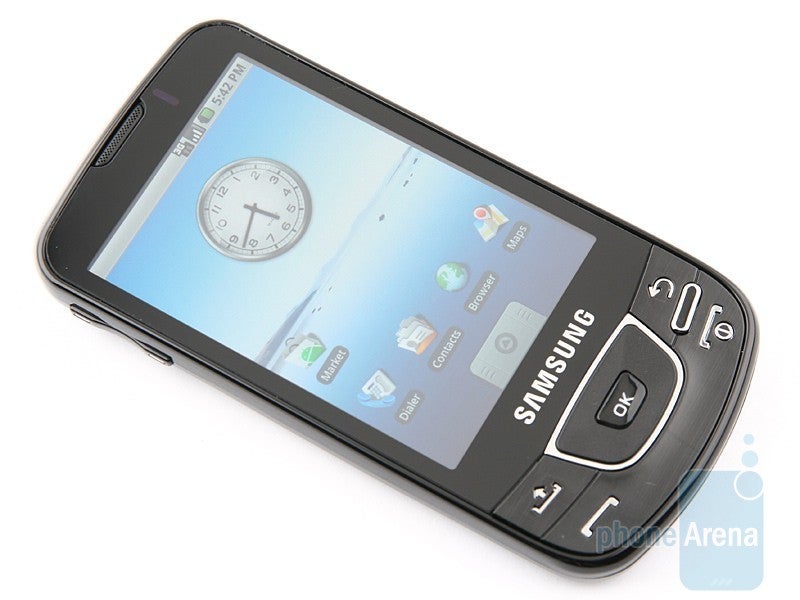 Introduction:
The Big Bang of the Android universe happened not a long time ago and its expansion is about start. The first galaxy to have ever been conquered there resigned itself to the power of the Battleship T-Mobile G1 that was, until several months ago, the only one battling on the new frontier. A new player, the HTC Magic, entered the arena a bit later and Samsung has recently announced their Galaxy I7500 space traveler will be traversing the realm really soon. It´s not that dissimilar from the HTC Magic, but sports a 5-megapixel camera and AMOLED display.
Design:
Samsung Galaxy I7500's outer appearance does remind us of the HTC Magic with its particular shapes and overall look, aside from the navigational buttons located below the 3.2-inch capacitive
AMOLED
touchscreen that also features a light sensor to help regulate its brightness. Image quality is great with saturated and beautiful colors. The I7500 is a bit thinner compared to the Magic, and is actually the most slender looking Android cell phone as of now. Instead of a trackball, it sports a
D-Pad with OK button
in the middle and there is another button on the left hand part of the pad with an arrow up on it, which is, basically, the alternative of the MENU button found on HTC manufactured Android phones. The smallest button bears no marking and actually gets you back to the home screen. As a whole, we do like all navigational buttons, because they are large enough and we hope they remain the same on the retail version.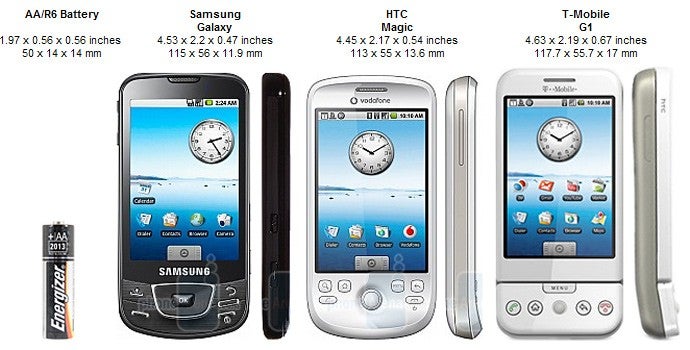 You can compare the Samsung Galaxy I7500 with many other phones using our Size Visualization Tool.
There is a small button on the right hand side of the phone,
marked with a tiny padlock
, that doesn't seem to be working on our prototype. We guess it will be operational on the final units and the current function of the end button, that now locks and unlocks display, will be changed. Both
3.5mm jack and microUSB port
are on the upper side of the device and we welcome these with open arms. The back side hosts a 5-megapixel camera with LED flash and a loudspeaker.
Samsung Galaxy I7500 360 Degrees View: Recommended Stories