Palm Buds Pro review
We may earn a commission if you make a purchase from the links on this page.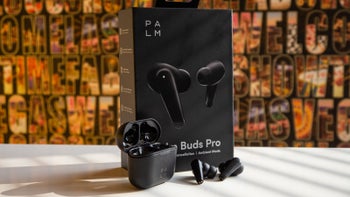 It seems as if releasing a pair of headphones is the default move these days for a company that wants to break into the consumer tech market or, in Palm's case, come back to it. Frankly, this is not Palm's first attempt at "resurrection" as a brand, with the last one being the introduction of the
Palm Phone
back in 2018.
In come the Palm Buds Pro—a pair of truly wireless in-ear headphones that are meant to put Palm back on the map. So, do they? Well, overall I would say that they are a very good pair of earbuds for the price tag of $129. An even better one, in fact, considering they are now on sale for $99!
For that budget-friendly price, the Palm Buds Pro deliver a well-distinguished bass-focused sound profile, alongside a decent active noise canceling. Not to mention the very impressive Environmental Noise Cancellation feature, which makes them stand out from the rest of the pack.
That being said, they do come with their own downfalls, of course. In this case, they have poor treble performance, no volume controls, and poor performance above 80% of the max volume.
On their own, they are a great pair of ANC earbuds for the price. Thanks to Palm's experience in working on products like Beats by Dre and the Samsung Galaxy Buds, they've done well. However, I would argue that the Palm Buds Pro simply lack the qualities needed to jumpstart the Palm brand back in action.
Palm's reputation aside, if you are looking to get these, you won't be left disappointed.
Palm Buds Pro design and feel
To start with, it is immediately obvious that these buds are not trying to be a fashion statement. The design does not carry any unique or outstanding features; in fact, you need just a few minutes on Google Search to find other earbuds with virtually the same shape and style. However, we cannot say for certain where the original design came from and who copied from whom.
Nevertheless, it looks like there is a good reason behind more than one manufacturer using this OEM as a reference, as it proves to be slick, minimal, and non-intrusive. On top of that, the Palm Buds Pro are a sufficiently comfortable fit, something the extra included ear tips help a lot with! In my case, I had to change them to the smallest size since anything larger than that would make the buds go out of my ears and hurt them a bit after half an hour or so of use.
The Palm Buds Pro also come with touch controls, which the quick start guide in the box does a perfect job of guiding you through. You can, of course, control audio playback and calls, but for some reason, there is no way to change the volume in any way, which could be a deal-breaker for some.
Additionally, you can activate the Google Assistant or Siri with three taps on either of the two buds. As for the Ambient Mode and active noise cancelation (ANC), you control them by touching and holding the left or right earbud respectively for 1.5 seconds.
However, no matter how good touch controls are on a pair of in-ear headphones, I'd still prefer the pressure sensitivity controls of the AirPods Pro. The number of times I accidentally paused or played a song while readjusting the Palm Buds in my ears proved to be a real nuisance. I even managed to accidentally hang up on one of my conversations. Of course, all of this gets better with time as you figure out how to minimize unintentional triggers.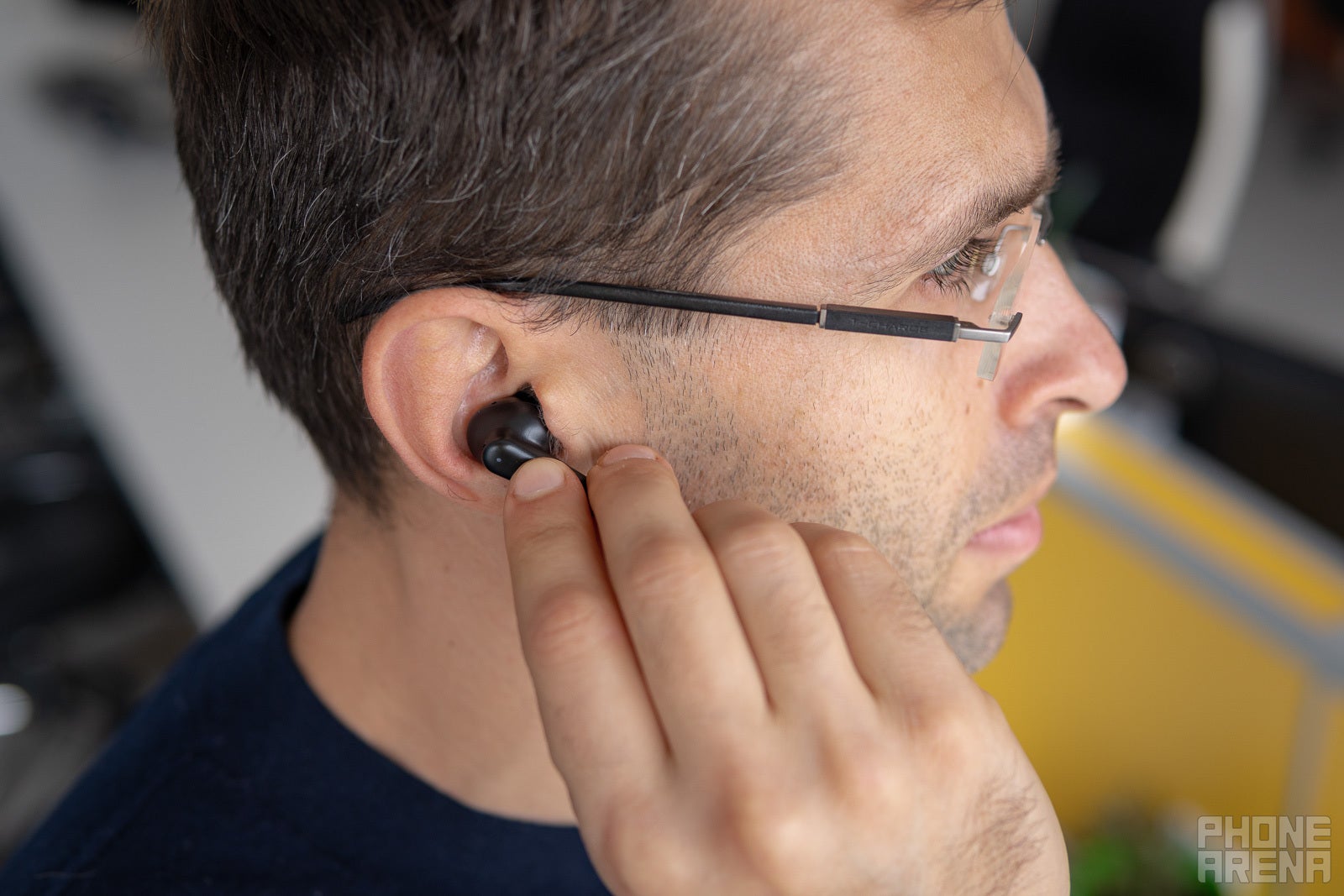 A very welcome bonus with the Palm Buds Pro is the IPX4 rating, which makes them a great option for workouts. No need to worry about getting them a bit sweaty or wearing them in a drizzle.
As with most earbuds out there, these are made of plastic. It's not the "premium-feeling" type, but I can't say it's cheap either. When it comes to the charging case for the Palm Buds Pro, on the other hand, it does feel like a slightly lower grade plastic was used.
Thankfully, the case compensates by being lighter and compact—around the same width and height as an AirPods case, albeit a bit thicker. The subtle design language of the buds continues here as well, with the case only having a simple Palm logo in the center at the front.
Lastly, removing the Palm Buds Pro from their case was a bit difficult for me. I even dropped them a few times because of how tedious it was to get them out of there. Putting them back in is easier thanks to the added magnets that help them align.
Palm Buds Pro sound quality and noise cancelation
Before we move on to the Palm Buds Pro's performance, I want to point out that there is no official app to come alongside them. In other words, you don't have access to any special controls over the ANC or the EQ settings.
Now, let's talk sound! The Palm Buds Pro feature a 10mm dynamic driver, which packs quite the low-frequency punch for a pair of earbuds at this price point. Their bass is rich and well-rounded but knows its bounds and does not overstep them to end up sounding muddy.
The midrange section is also handled well, with vocals sounding clear and full in songs, calls, and podcasts. One tiny note I would make is that the bass seemed to slightly bleed into the upper midrange and sometimes drowned those frequencies. That being said, it definitely wasn't to the point of affecting my overall experience.
Treble seems to be the weak link with the Palm Buds Pro. Higher frequencies left room for desire in terms of richness and clarity. Although, that is to be expected with a bass-oriented sound profile.
Unfortunately, everything good about the sound quality of these buds goes out of the window once you go beyond 70-80% of their maximum volume. Thankfully, though, that was just about the sweet spot for at least how loud I would want to listen to my music.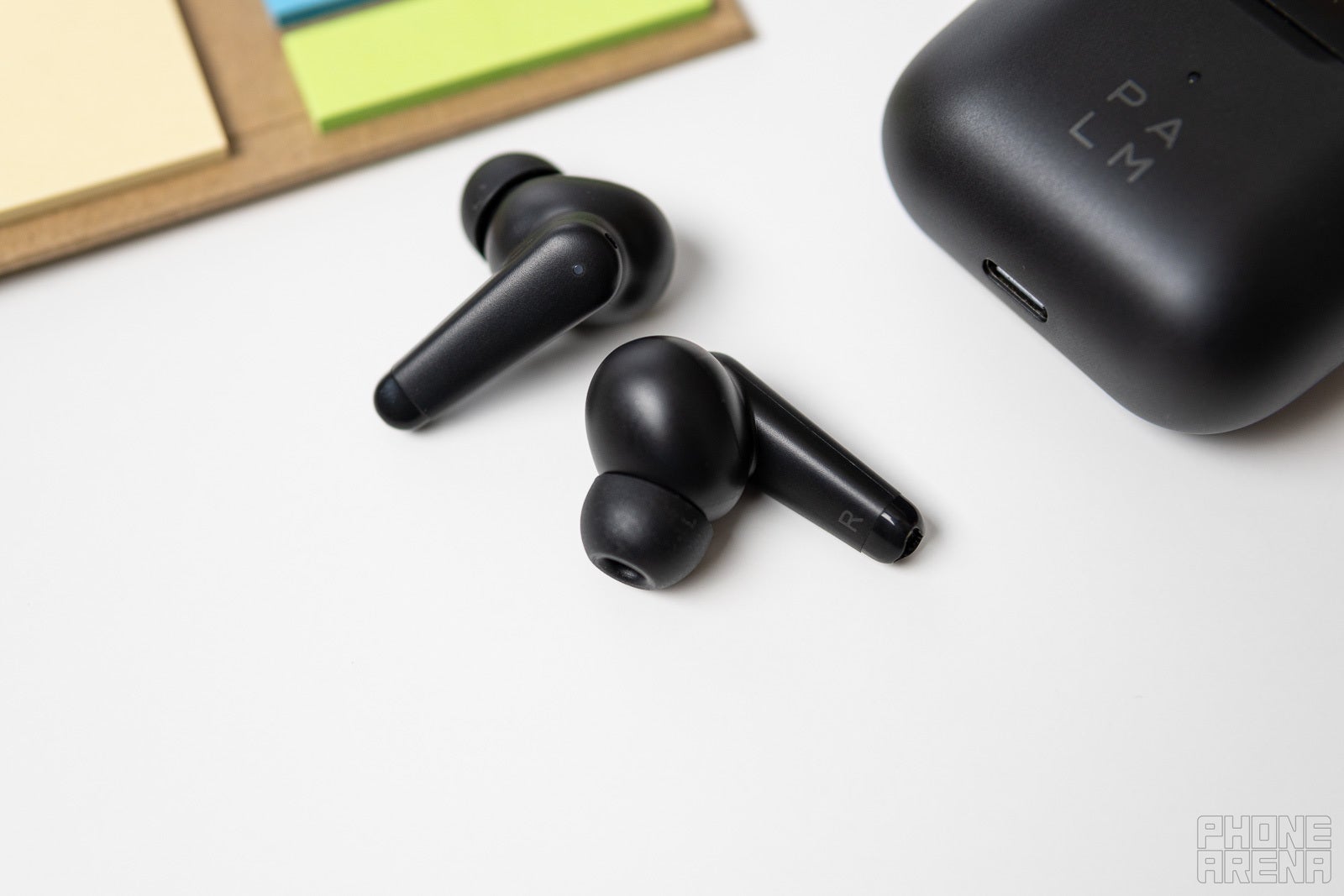 The Palm Buds Pro come with active noise canceling, which in this case is quite decent for the price you are paying. It handles well blocking out traffic or any other similar sounds, at least for a pair of in-ear headphones.
However, in quiet environments where there are only a few sources of sound, the ANC doesn't do much to block them out. That problem goes away as soon as you start playing something, though, so this is a small complaint.
The Ambient Mode does its job well, but it would have been better if you could pick how much sound you want to come through. Instead, with the Palm Buds Pro, you just get one default level that turns on automatically when you touch and hold for 1.5 seconds the left earbud.
Finally, we reach the feature Palm looks to be most proud of in the Palm Buds Pro—the Environmental Noise Cancellation (ENC). ENC is meant to reduce "the noise heard around you during calls in even the loudest environments." In my tests, this feature worked, quite frankly, just as advertised.
To test it out, I went to the outer ends of a park, where I was both close to a busy street with cars and near a group of excited dogs with their owners. I had a few conversations with friends and family, and all of them confirmed they could barely hear anything around me. At the same time, my voice was apparently coming through clearly and distinctly.
Palm Buds Pro connectivity

Connectivity-wise, the Palm Buds Pro get a stark A+ from me. Even though three walls, I experienced neither jitters in the audio nor any lag when using the touch controls.

As you might expect from this price point, there is no support for any higher quality codecs like LDAC or AptX. For that, you would have to go up the budget ladder.


Palm Buds Pro battery life
The Palm Buds Pro are advertised to last for 5 hours with ANC on and 6 with it off. Palm also claims that you can get 3 full top-up charges from the case resulting in an extra 24 hours.
While we did not go as far as to kill their batteries during testing, you can rest assured that they won't leave you hanging with any regular type of use. Not once was I left worrying that they would die on me.
Recommended Stories