Nokia Lumia 1020 vs Apple iPhone 5
55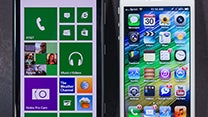 Introduction:
Nokia undoubtedly has an upward battle on its hands, as the company is still trying to reach the same pinnacle of its glory days. With the recent introduction of its flagship smartphone, the 41-megapixel PureView camera packing
Nokia Lumia 1020
, it seems to have a good chance at bringing down the mighty
iPhone 5
to its knees. Although it might seem like an insurmountable task to achieve, especially when past Lumia smartphones failed to make a massive dent in the market to meet the level of its esteemed rivals, this one is arguably the best of the best that Nokia can deliver at the moment – even more when its camera alone is so far out there versus everything else.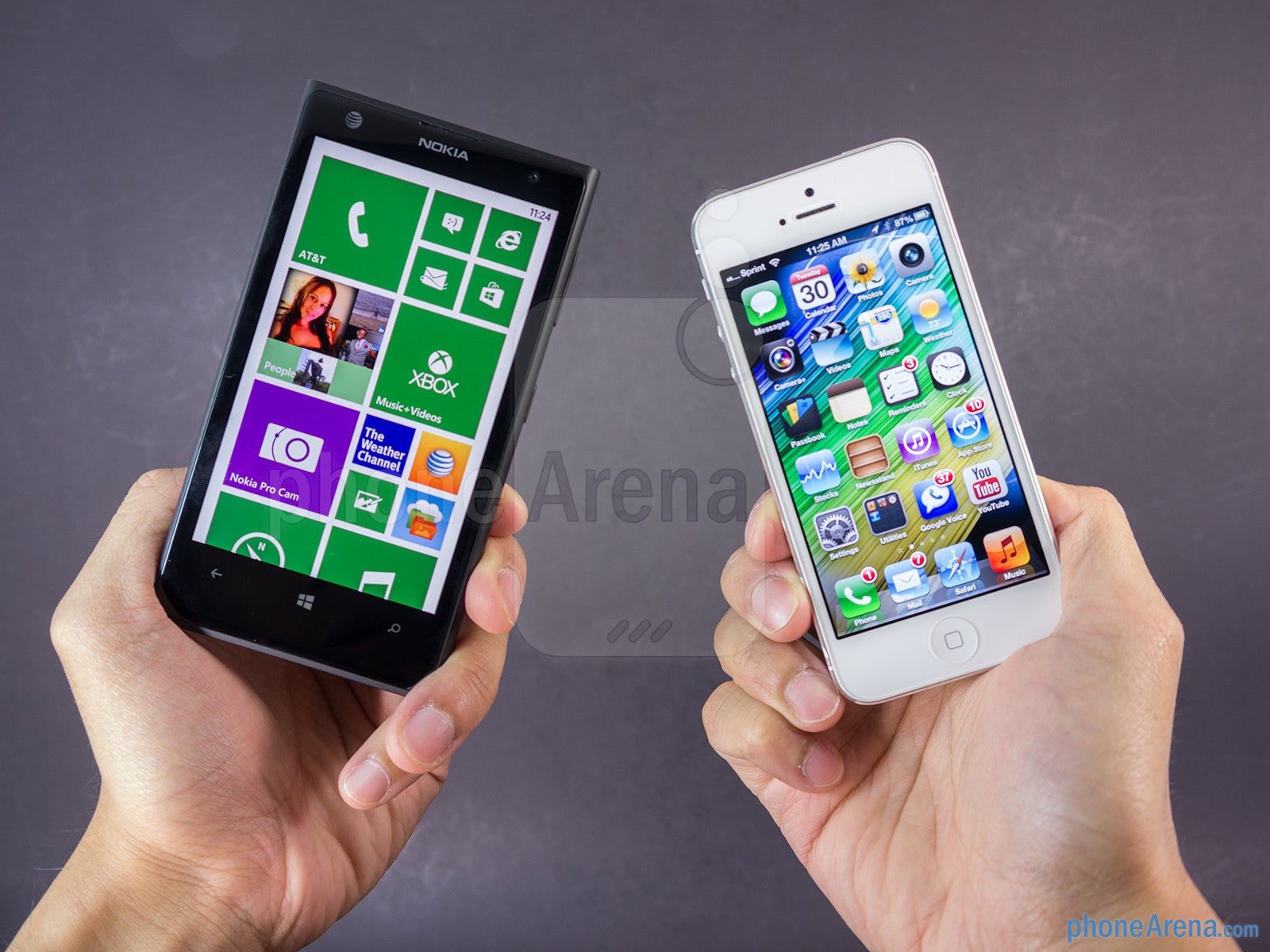 Let's get down and dirty with it folks, these two beloved smartphones employ the characteristic design elements that we all know and love from their respective lines. The Lumia 1020 looks similarly to past flagship Nokias, while the iPhone 5 looks like, well, an iPhone. Between the two, we can't argue about how Apple's pride and joy is the easier device to handle, since it's both lighter in weight and skinnier in frame than its rival. It's not to say that the Lumia 1020 is bad, but the hump in the rear where its camera is housed, makes for some awkwardness when it's being held. Needless to say,
the construction is fantastic with both
, but there's that sense of premium attached to the iPhone 5's brushed aluminum casing.
Technically speaking, the
Lumia 1020
has
a 4.5-inch PureMotion HD+
768 x 1280 display with ClearBlack AMOLED. The
iPhone 5
has
4-inch Retina Display,
with a resolution of 640 x 1136 pixels. To tell you the truth, their displays are sharp and detailed enough to distinguish even the finest of text in a zoomed out view in the web browser. However, the Retina Display of the iPhone 5 produces the more realistic colors and offers better visibly outdoors, mainly because its display utilizes IPS-LCD technology. In contrast, the Lumia 1020's display is still an attractive one, especially when it has that iridescent glow with its saturated color reproduction. Something that'll prove to be useful come winter, the sensitivity of the Lumia 1020's display will be appreciated by those people who want to keep their digits frozen-free, as it allows to be used with winter gloves.
Display measurements and quality