Nokia E6 Review
64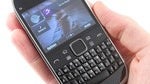 This is a global GSM phone. It can beused with
T-Mobile
USA and
AT&T
.

Introduction:
When we open our
Nokia E6
package and gaze upon the high grade industrial design, we feel bittersweet. The device looks great, feels great in the hand and seems to check all the boxes, but leaves us with a waning trepidation when it comes to the operating system. We already know that the combination of Symbian Anna and the
X7
is lacking, so why should the experience be any better on the E6?
Well, the E6 actually represents a totally different idea. With its QWERTY keyboard, smaller, but sharper screen, as well as classical Nokia business series form-factor, the handset might just provoke some nostalgic feelings amongst its targeted audience, and ultimately, end up in the pockets of a good number of people. The question is, does it offer enough to make us recommend it over the slew of other QWERTYs on the market?
Design:
As far as styling goes, the Nokia E6 is one slick contender. Marrying sharp, clean lines and classic Nokia styling with a distinguished look and feel, Nokia's forte in terms of delivering great hardware comes to light in this phone. With some weight behind it, the Nokia E6 feels solid and durable, but may not be for everyone.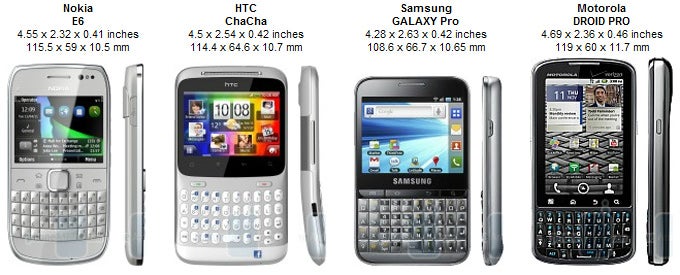 You can compare the Nokia E6 with many other phones using our
Size Visualization Tool
.
The
screen
is without a doubt a highpoint of the handset. Delivering 2.5 inches of capacitive display with VGA resolution, it's one of the most tightly packed pixel bearers around, making for super sharp viewing. Quality videos looks fantastic on this handset, with great colour and contrast levels, as well as very good viewing angles that only add to the positive impressions.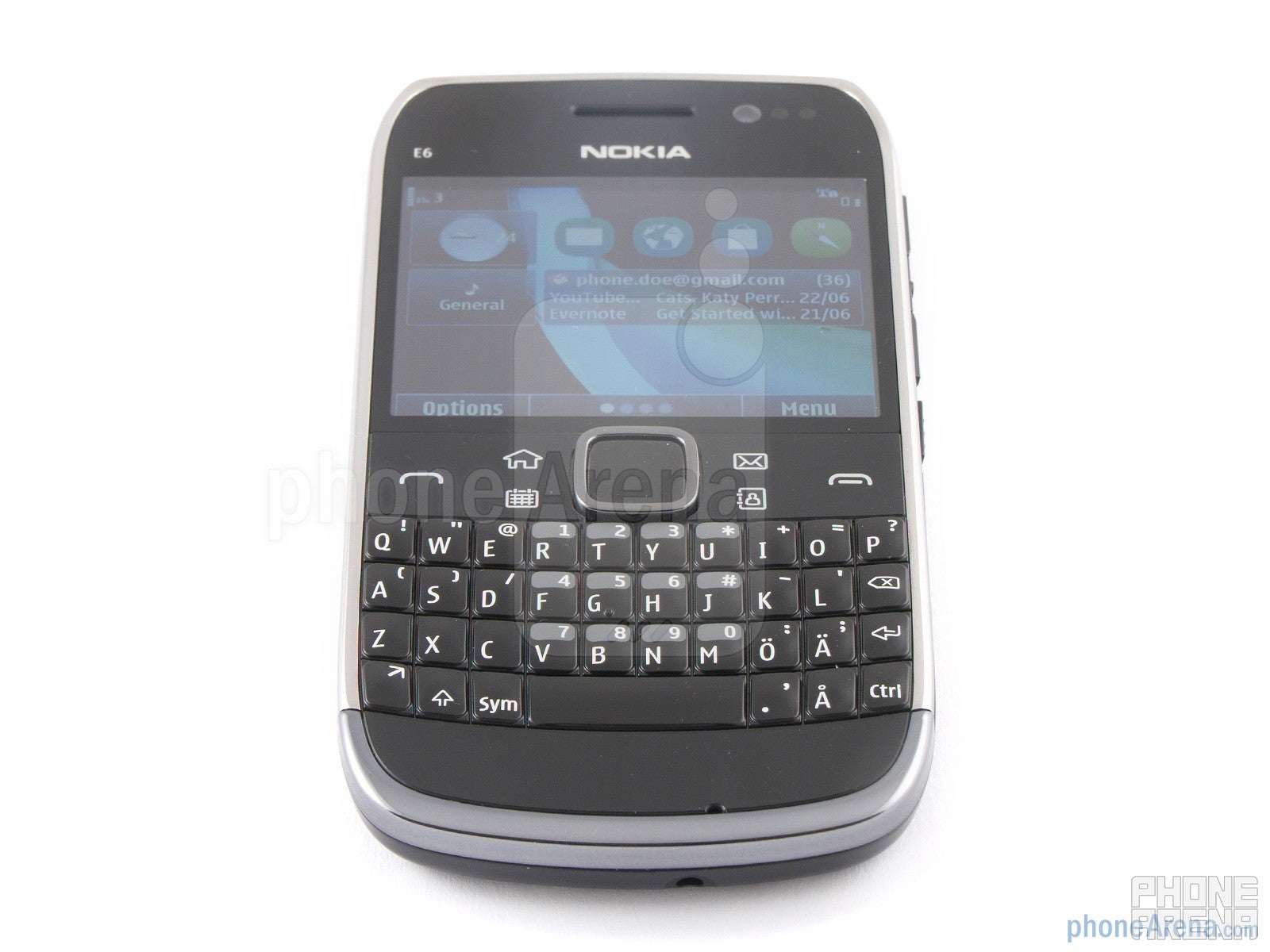 The screen sports a VGA resolution
The QWERTY form factor is a tried and tested format for Nokia and with us generally liking the design of the E5, the E6 builds upon and refines it. Below the gorgeous screen are call and end
buttons
, a five way d-pad and four shortcuts to home, calendar, messaging and contacts. Venture down further to get to the four tiered QWERTY keyboard, with each key individual and curvaceously raised. The volume buttons are
to the right
along with the lock slider and the microUSB port sits to the
left
. At the
base
is the proprietary charging port while
up top
is the power button, 3.5mm headphone jack and microSD card slot.
On the reverse
of the Nokia E6 is the 8MP camera, dual LED flash and loudspeaker.
As you can probably tell, we really do appreciate the great attention to detail Nokia handsets tend to demonstrate in terms of build and the E6 is no exception.
The
QWERTY keyboard
is performing very well indeed with easily identifiable keys, good amounts of click feedback and intuitive key placement (despite our unit containing international characters). Despite good overall performance, the E6 is slightly narrow and so is the keyboard, therefore may be a little cramped for larger hands.
Recommended Stories