Nokia BH-501 Stereo Bluetooth Headset Review
1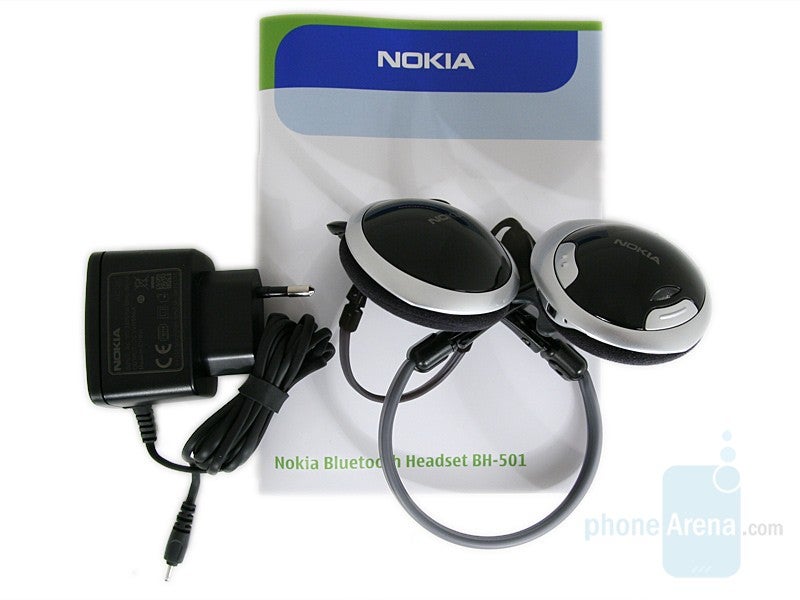 Introduction:
There must have been a moment for each of us when we had to use headphones in order to listen to our favorite music without disturbing the by-standers. One of the most annoying results of doing so, though, is missing an important call while enjoying yet another song from the favorite album. Big companies such as Nokia have set it as their objective to make things easier for us and have, respectively, offered interesting solutions thereof. One example is the Nokia Bluetooth Headset BH-501 – a combination of stereo headphones and a Bluetooth hands-free.
The package contents:
Nokia Bluetooth Headset BH-501
Nokia Compact Charger AC-3
User Guide.
Design:
As soon as the package has been opened we will come across the folded headphones; they are indeed compact this way and will not take a lot of space in your bag. The materials used are silver and black plastic; the control buttons, the microphone, and the
LED indicators
are located on the right speaker. The soft ear-holders and the clamp that spans the back of the neck are made of semi-transparent grey rubber. The foam-rubber packing on the inside is designed so as to secure more comfort along with external noise protection.
There is no other movable joint on the headphones, apart from the fold/unfold one, nor is there any regulation mechanism whatsoever. This feature distinguishes them from the standard supra-aural ones.
The total number of control buttons is three:
volume up, down, and a multi-function
one. All three are easy to detect and tell from one-another by touch, so you do not need to memorize their location and the respective function. When pushed, they make a distinctive "click" in order to confirm pressing has been successful. On reaching the max volume you will hear a short warning sound in the speakers to prevent you from trying to increase further.
Recommended Stories