Nokia 6.1 (2018) Review
27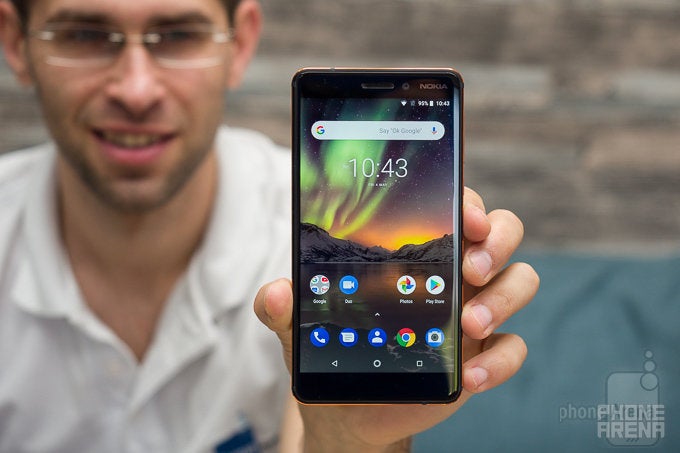 Nokia is back and now it's making Android phones. In fact, it made one of the most popular affordable Android phones in 2017: the
Nokia 6
. And now, it has its successor: the new
Nokia 6.1 (2018)
, also known as the
Nokia 6 (2018)
or simply, "the new Nokia 6".
The Nokia 6.1 looks and feels a lot like its predecessor: it's a 5.5-inch phone that is made of metal, feels very thin and runs on Android One, a clean, bloatware-free version of Android that is first in line when it comes to future updates.
The Nokia 6.1 is also more powerful than its predecessor and can now record 4K video. All of that sounds great for a phone that costs just $270, but are there any hidden pitfalls that you should look out for?
Before answering this question, let's first look at what comes Inside the box with the Nokia 6.1:
Phone
Nokia Fast Charger (18 watts)
USB-C to standard USB cable
Black Earbuds (with 3.5mm connector)
Sim ejector tool
User Manual
Design
Sturdy metal construction with sharp edges and a bit too conservative style.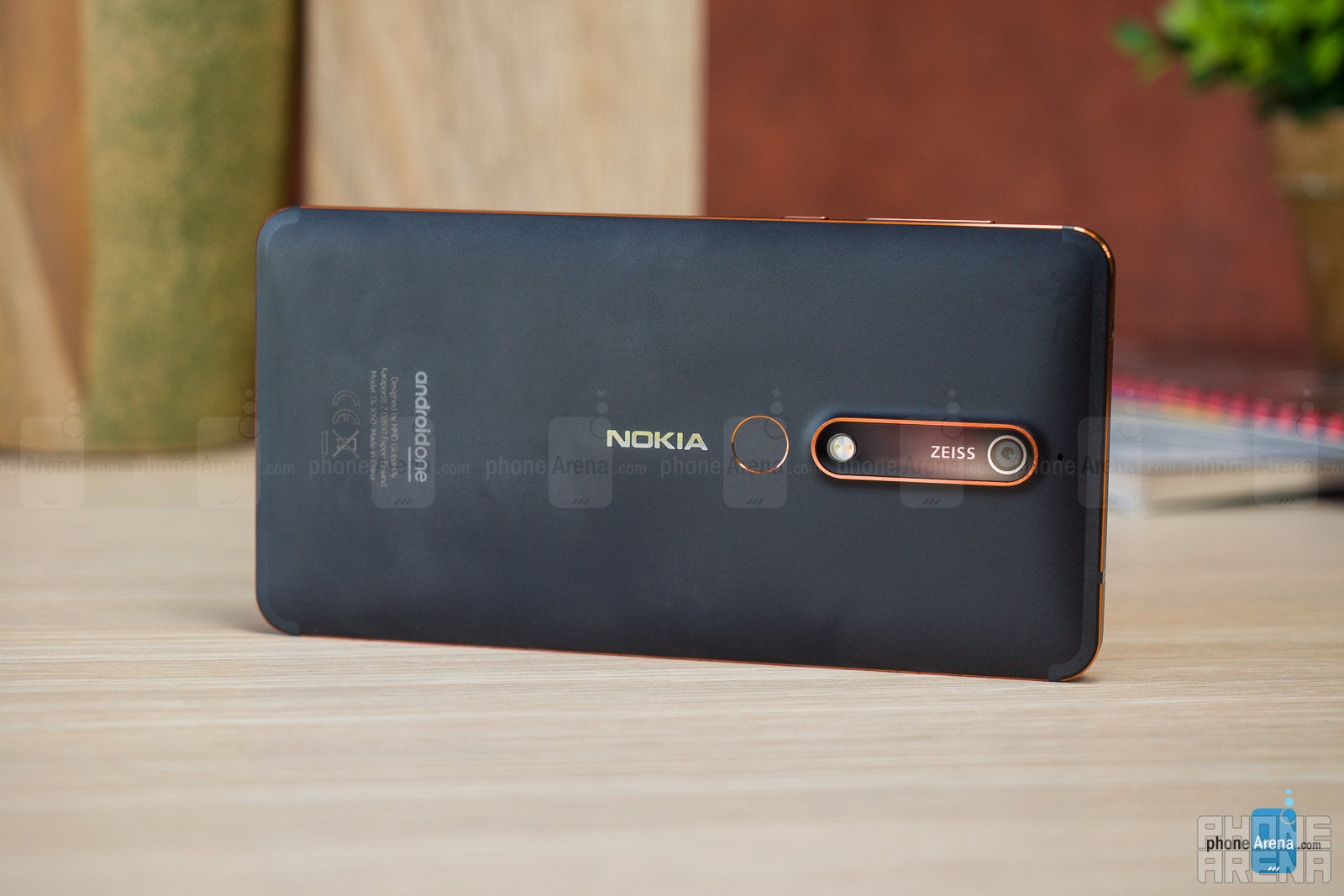 The Nokia 6.1 follows closely in the footsteps of the original Nokia 6: just like its predecessor, it has a solid metal construction with sharp edges, flat sides and a thin profile. The two phones are not exactly the same – the Nokia 6.1 is slightly shorter – but they feel very, very similar. Overall, the design of the 6.1 feels sturdy, but those sharp edges give it a more masculine look, and we feel that new contenders like the Moto G6 series with their sleek glass-and-metal construction radiate a more premium feel, while the Nokia 6.1 design feels a bit conservative.
In terms of colors, the Nokia 6.1 signature color is a black one with gold accents. Some people may like it, some may find it a bit over-the-top kitschy; it's all a matter of personal preference. Unfortunately, this is the only color option that is currently available on Amazon USA and Best Buy, and this is the color that most markets will get. Yet some countries will also get other color options – a white one is coming to Germany, for example.
Looking at the back of the phone, you get a single camera unit that bulges out slightly, enough for the phone to wiggle just a bit when you lay it flat on a table. On the back, right below the camera is a round fingerprint scanner. We found it to be a bit too small, so we had a few missed unlock attempts simply because we could not fit a finger properly. It's not a big issue, but it's still something worth mentioning. If you use this phone with a case, this will be even more of an issue.
The buttons on the sides are made of metal and look solid. Again, we're picking the nits, but we have to point something peculiar here: the buttons feel a bit too recessed and not as joyfully clicky as on other phones, if you permit us waxing slightly poetic about this minute detail.
Apart from that, you also get a single down-firing speaker on the bottom of the phone and a USB-C port for charging and syncing. You also get a 3.5mm headphone jack located at the top of the phone, so you can easily use wired headphones.
There is no special water-proofing on the Nokia 6.1, so you should be careful to keep it away from water.
Display
Quite frankly: a bit disappointing.
The Nokia 6.1 sports a 5.5-inch Full HD IPS LCD screen and… it does not look great.
The display quality is probably the biggest compromise that you have to make with the Nokia 6.1.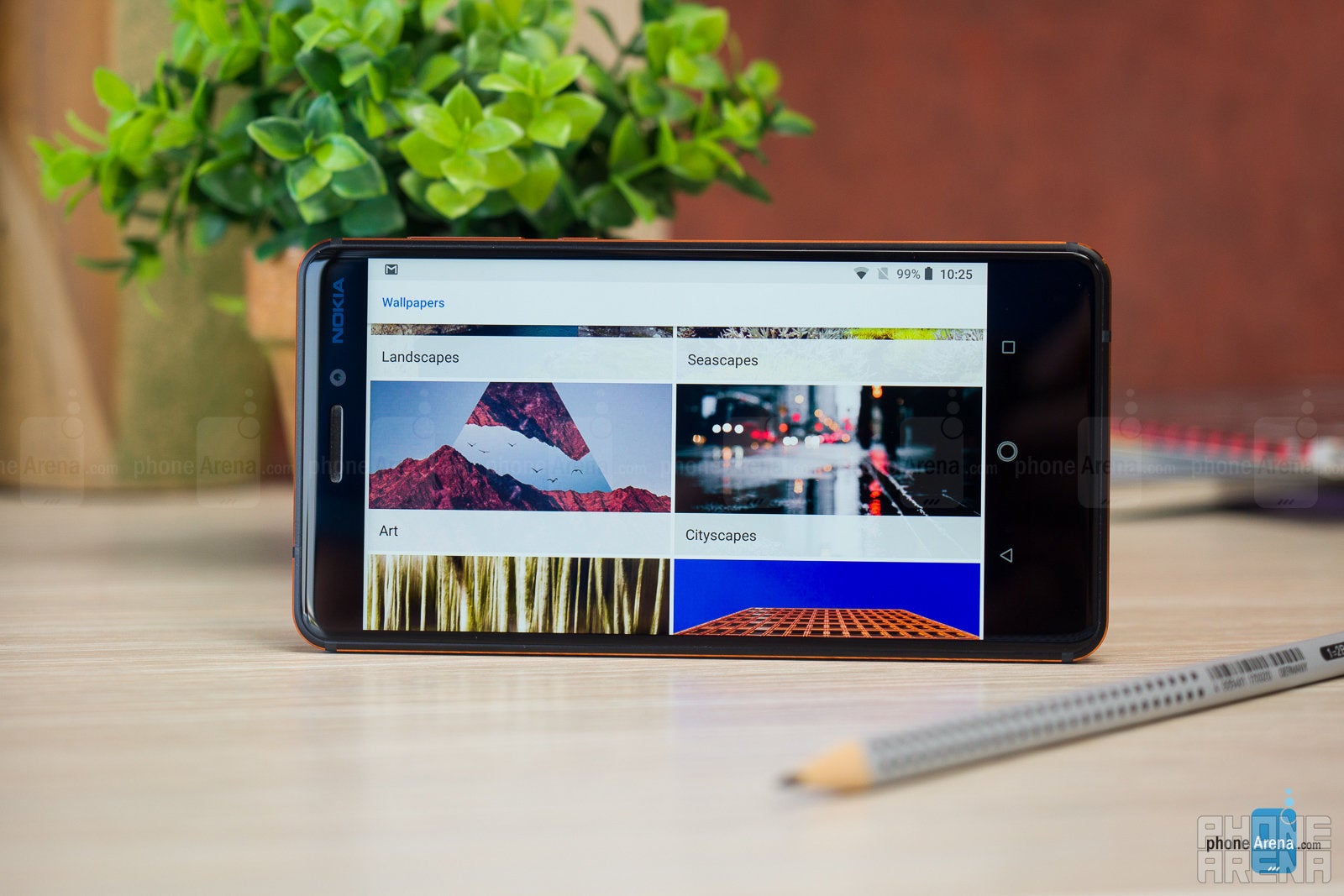 While we are not bothered by the slightly bigger top and bottom bezels surrounding the screen (it's a 16:9 screen), we found that this display has a very noticeable blue tint, and that colors on it look noticeably washed out. Unlike other phones, there are no different screen modes to choose from here, so you are stuck with the default settings. You also get a noticeable motion blur when you scroll through menus. We don't know whether this is due to a lower refresh rate or to some other issues, but it's one more thing that you do notice. Let's be clear: the screen is not terrible. It's just that rivals have pushed the envelope higher at even this price with screens that look better and this display is not quite on par with that higher standard.
You can see some of the screen issues documented in our detailed display benchmarks right below, take a look.
Display measurements and quality
Interface and Functionality
Android One is clean, bloatware-free and runs smoothly.
The Nokia 6.1 is an Android One phone, which means that you get a clean, "pure" version of the Android OS with no bloatware and with expectations for much faster software updates in the future.
This is a great thing: this clean build of Android features a consistent, flat Material Design visual style and it runs surprisingly smoothly, reacting swiftly to your taps and gestures.
The apps that you get are nearly all stock Google apps with the notable addition of FM Radio. Nothing else and most importantly no bloatware. Good job, Nokia!
Processor, Performance and Memory
The Snapdragon 630 is a welcome upgrade.
One of the most important upgrades in the Nokia 6.1 over last year's Nokia 6 comes in the processor department: the 6.1 runs on the newer and more powerful Snapdragon 630 chip, while last year's handset featured the Snapdragon 430 chip.
The Snapdragon 630 features an octa-core CPU with eight Cortex A53 cores running at up to 2.2GHz and with 3GB of RAM on board.
*Update: Nokia has confirmed with us that official listings for the Nokia 6.1 in the United States mistakenly state inaccurate numbers for RAM and storage. The U.S. version of the Nokia 6.1 will be sold with 3GB of RAM and 32GB of storage.

This chip does a good job at keeping the Nokia 6.1 running at a steady pace through apps and will provide adequate performance for gamers. Of course, this is no flagship, so you should not expect record-breaking performance, but the 6.1 definitely meets and exceeds our moderate expectations. We ran a few benchmark tests to show you how the phone compares to other rivals, take a look below.
You get 32GB of on-board storage with the Nokia 6.1, and some 18GB of them are actually available. This can be a bit on the low side, so we are glad that the 6.1 comes with welcome option to expand the built-in storage via microSD cards.
Internet and Connectivity
The Nokia 6.1 is sold unlocked in the United States and is compatible with GSM carriers. This includes the big two – AT&T and T-Mobile – but also regional GSM carriers and MVNOs including Cricket Wireless, Tracfone, Net10, H2O, AT&T Prepaid and Simple Mobile. The Nokia 6.1 will not work with CDMA carriers like Sprint, Verizon Wireless, Boost Mobile, Virgin Mobile or any other CDMA network.
The Nokia 6.1 also features a hybrid SIM card slot, meaning that you can either use it with one SIM card and one microSD card, or use it as a dual SIM phone (but if you have two SIM cards, you cannot use a microSD card for additional storage).
In terms of connectivity options, you get support for satellite positioning systems GPS, BeiDou and Glonass, as well as Bluetooth 5.0 and NFC for wireless payments.
Camera
Surprisingly good images during the day and… 4K video (with a catch)!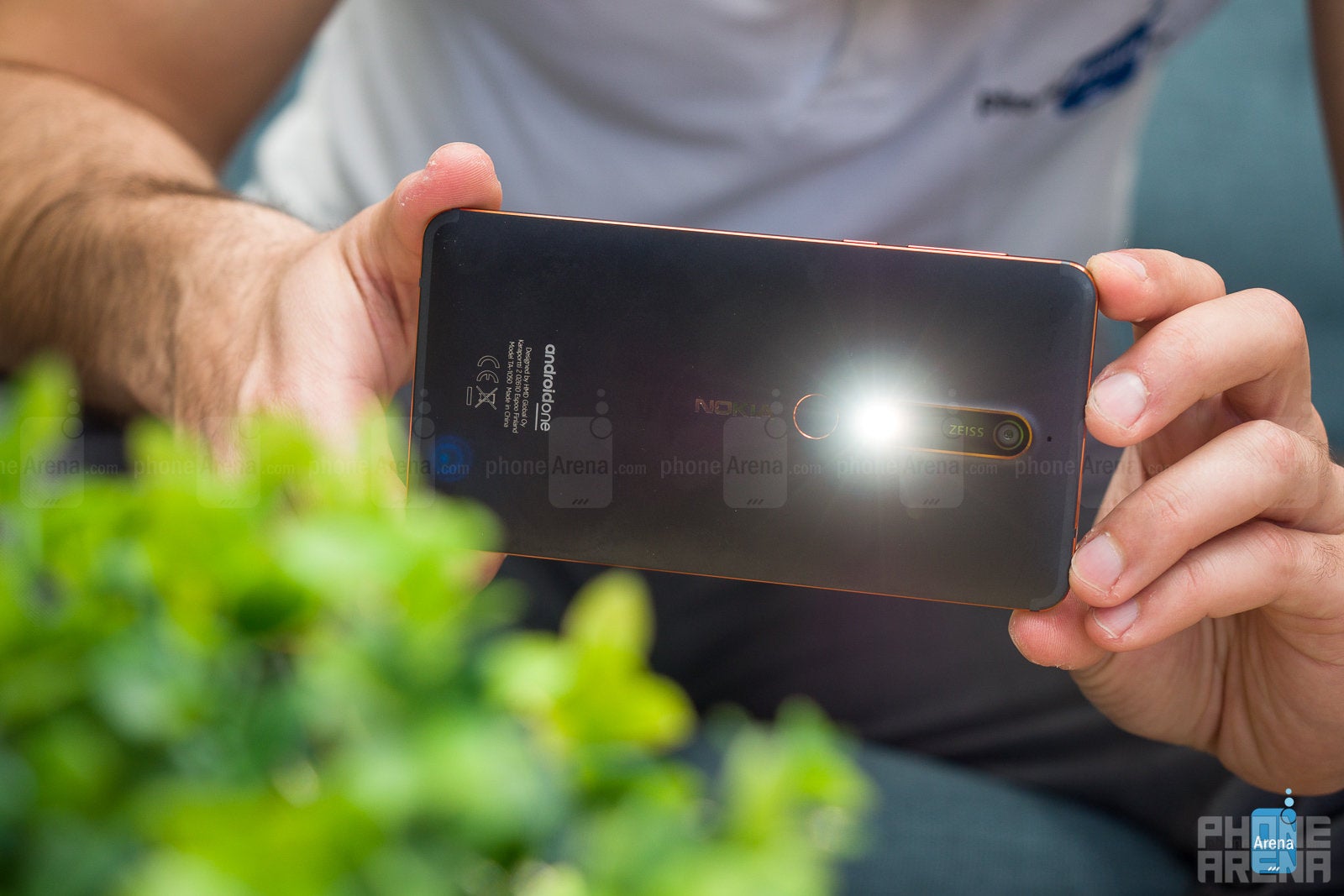 The Nokia 6.1 features a single 16-megapixel camera with an f/2.0 lens on the back and there is an 8-megapixel wide-angle front camera.
You can quickly start the camera app by double pressing the power/lock key and the camera app itself is pretty straightforward with the one notable addition of a dual camera shooting mode, where the display gets split in half allowing you to take a picture or video simultaneously with the front and back cameras. The result is a split-screen view that Nokia calls a "bothie", with the idea that you shoot some other person and your own self, or the both of you, hence the bothie.
There are only two other camera modes: a panorama mode and a pro mode, where you can manually focus, select the white balance, ISO, shutter speed and exposure compensation values.
Image Quality
How do photos actually turn out, though?
To be honest, after taking a few shots on the Nokia 6.1 camera, we were disappointed: the camera is very slow to focus and photos just don't look great on that screen. But lo and behold, when we downloaded the images to inspect them in detail on a larger monitor, we were extremely pleasantly surprised: the day photos turned out really nice! We are particularly impressed with the colors. The JPEG color science of a picture is probably the closest-guarded secret of the big camera companies, and Nokia nails colors on the head with the 6.1 as they look well balanced, with a slightly warm, Nikon-like feel and a surprising amount of dynamics (we used the Auto HDR option when shooting, in case you were wondering). You can see the photos below and decide for yourself whether you like what you see. For us, it really is a shame that the sub-par display quality on the phone cannot quite represent those nice colors that this camera captures.
Selfies
When it comes to selfies, image quality again is very good for a phone of this affordable kin. If you have very bright lights, they tend to get burned out, so the level of dynamics is not that high, but there is plenty of sharp detail to the photos and pleasing colors, so we give the selfie camera a thumbs up.
Video
The faster chip on the new Nokia 6.1 allows the camera to shoot in 4K at 30fps, an upgrade over last year's Nokia 6 that could only record in up to 1080p resolution.
4K video comes with one big compromise: there is no optical image stabilization, but also no proper software stabilization, so video shot in 4K looks very shaky. For those shots where you can keep extra still and steady, the video recording quality is actually quite good: you get a lot of detail, those same pleasing colors from photos, but continuous auto-focusing is very slow and white tend to burn out, so you'd better avoid shooting in very bright places.
You can also shoot in 1080p where you do get software stabilization that does a good job and smaller file sizes, but then you don't get the level of detail and clarity that comes with 4K footage. Your call.
You also have the option to record "bothie" videos. We tried it and it worked just fine. It might be a fun gimmick to play around once in a while, but we can't imagine using this shooting mode all that frequently.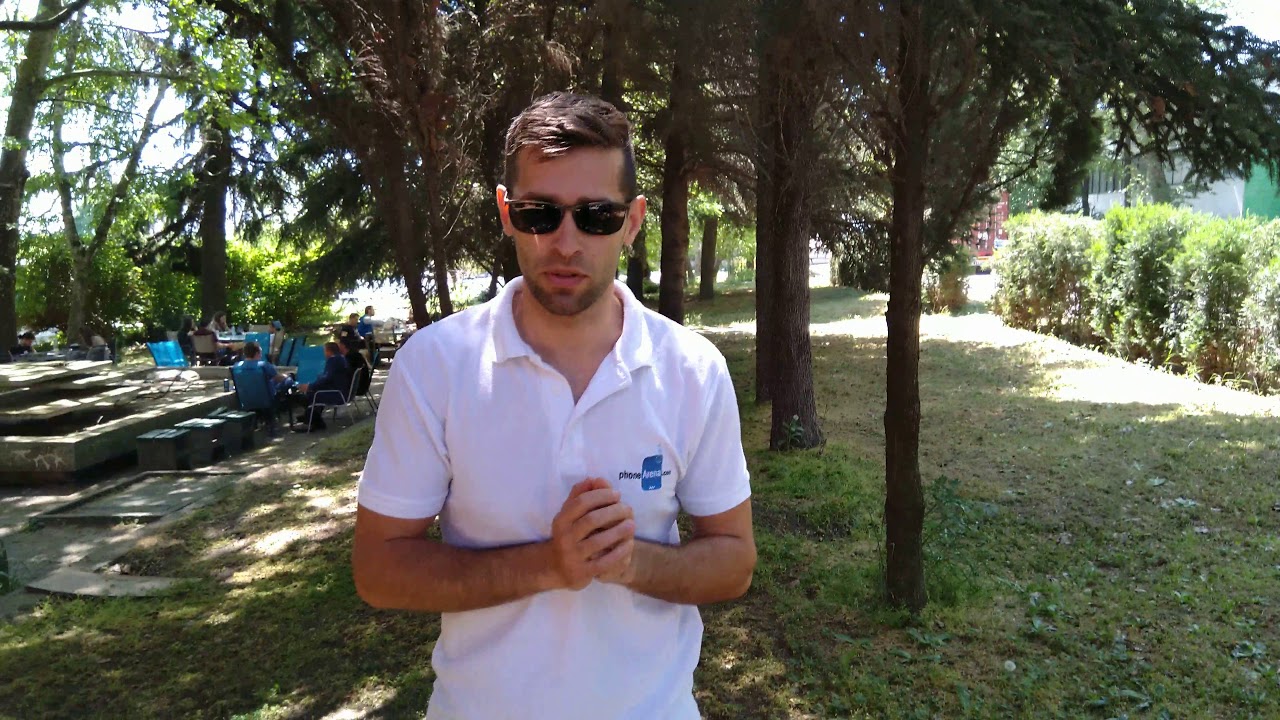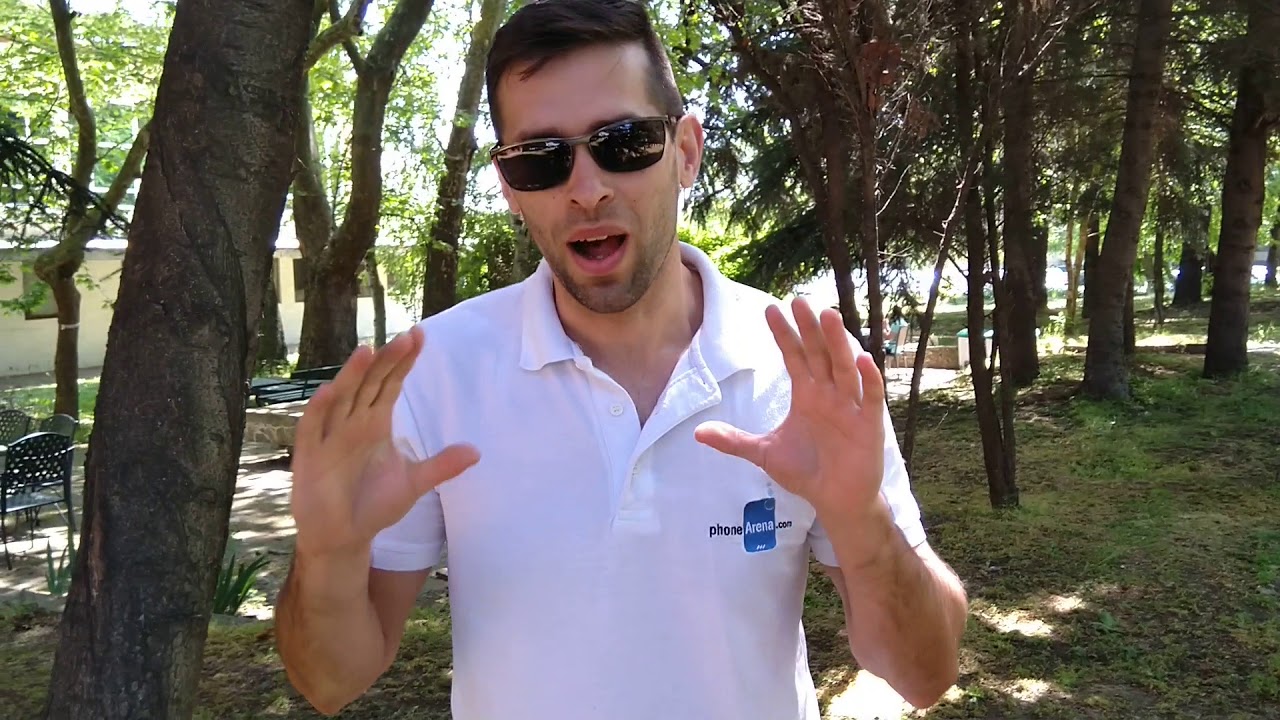 Sound quality
One speaker that actually sounds quite good.
The Nokia 6.1 features a single bottom-firing speaker and it is actually quite good. It's not quite on par with those fancy dual speakers that you see in high-end phones in 2018, but it gets fairly loud and provides a clear, crisp sound that we enjoyed listening to.
Of course, if you want a great sound quality, you need to connect a pair of headphones or hook up the phone to external speakers, and the built-in 3.5mm jack is one convenience that will help you deal with all sorts of wired headphones without any adapters.
The built-in earbuds that you get in the box are not really something that we recommend using in the long term, as their sound quality is quite mediocre, but if you have no other headphones, they will do.
Call Quality
While we have had some surprising issues with call quality on various more expensive devices this and last year, we did not notice any glaring issues with call quality on the Nokia 6.1. Our callers sounded sufficiently loud and clear in the earpiece, and there were no complaints on the other end of the line.
Battery life
Average battery life, but thankfully, support for fast charging!
The Nokia 6.1 comes with a 3,000mAh battery, the same size as on last year's Nokia 6, and we were curious to see whether the change in processor has resulted in any major differences in battery life.
To check that we ran our proprietary battery test on the Nokia 6.1 and it lasted 8 hours and 14 minutes. This is actually a lower score than that of last year's Nokia 6, which scored 8 hours and 52 minutes.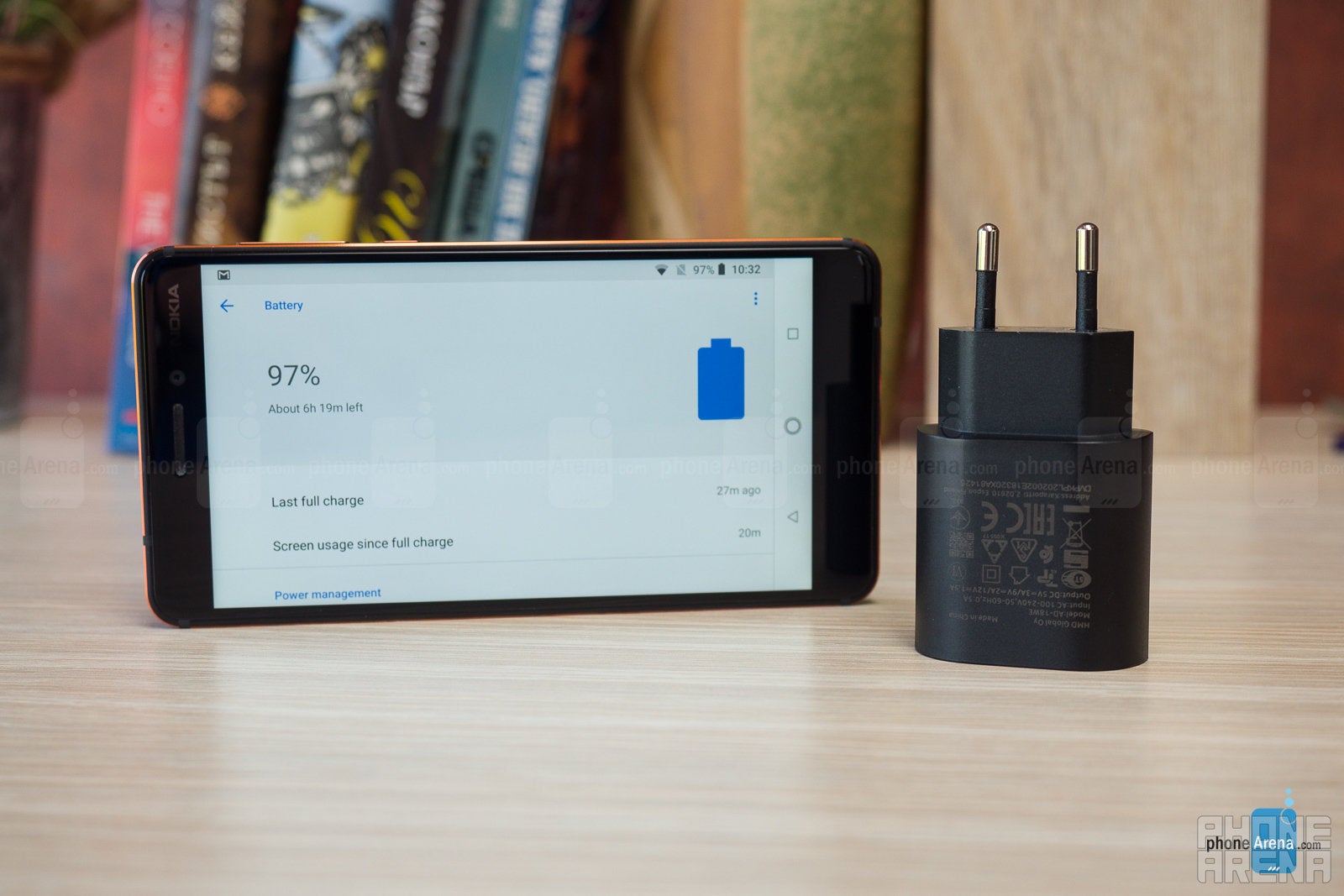 How does this translate into real life? Well, the score is slightly below the average for affordable phones, but we still had no trouble getting through the day with the Nokia 6.1. If you are using your phone a lot on a long day, though, you might need to recharge quicker and the 6.1 is definitely not a phone that will last a full two days off the charger.
Last year, the Nokia 6 had one notable shortcoming in the battery department and that was the long time it took to charge it. It took us a few minutes short of 3 hours to fully charge up last year's Nokia, so we were hoping for improvements here. Luckily, Nokia now includes a fast charger with the 6.1 and it reduces the time it takes to fully charge the battery on the 6.1 to just about two hours, or 1 hour and 51 minutes to be exact.
Take a look at how the new Nokia 6.1 compares to other rivals in terms of battery life and recharging times right below.
The Nokia 6.1 (2018) is a metal phone and this automatically means that you don't get any form of wireless charging, so you need to rely on that USB-C port for all charging.
Price and Alternatives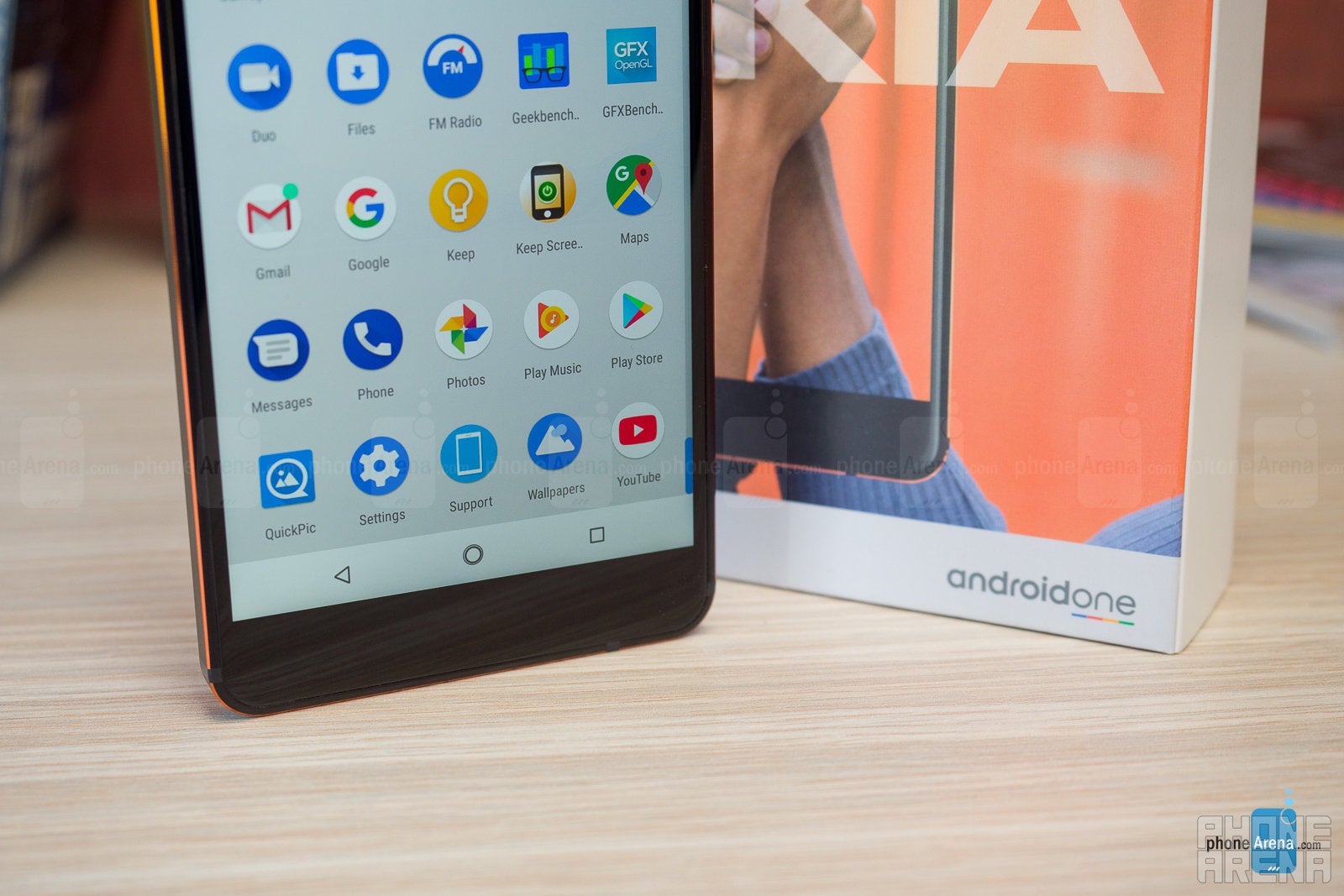 The Nokia 6.1 (2018) sells as an unlocked phone for $270 on Amazon and Best Buy.
We feel that the $250 to $300 range is the lowest price point where you get acceptable quality without any major compromises, and there are actually some great alternatives to the 6.1 if you are looking for a phone at this price.
The big name here is the
Moto G6
: Moto has announced its new G series at the end of April and will be bringing them to the market by the end of May, and they blew us away with their incredible, stylish thin glass and metal design, plus they scored higher in terms of battery life and the G6 sports a dual camera that allows for portrait mode shots with blurred backgrounds.
Another phone that we recommend taking a closer look at is the
Honor 7X
. With its good-looking 6-inch display, minimal bezel and dual camera setup, the Honor 7X is another solid budget phone worth considering.
Conclusion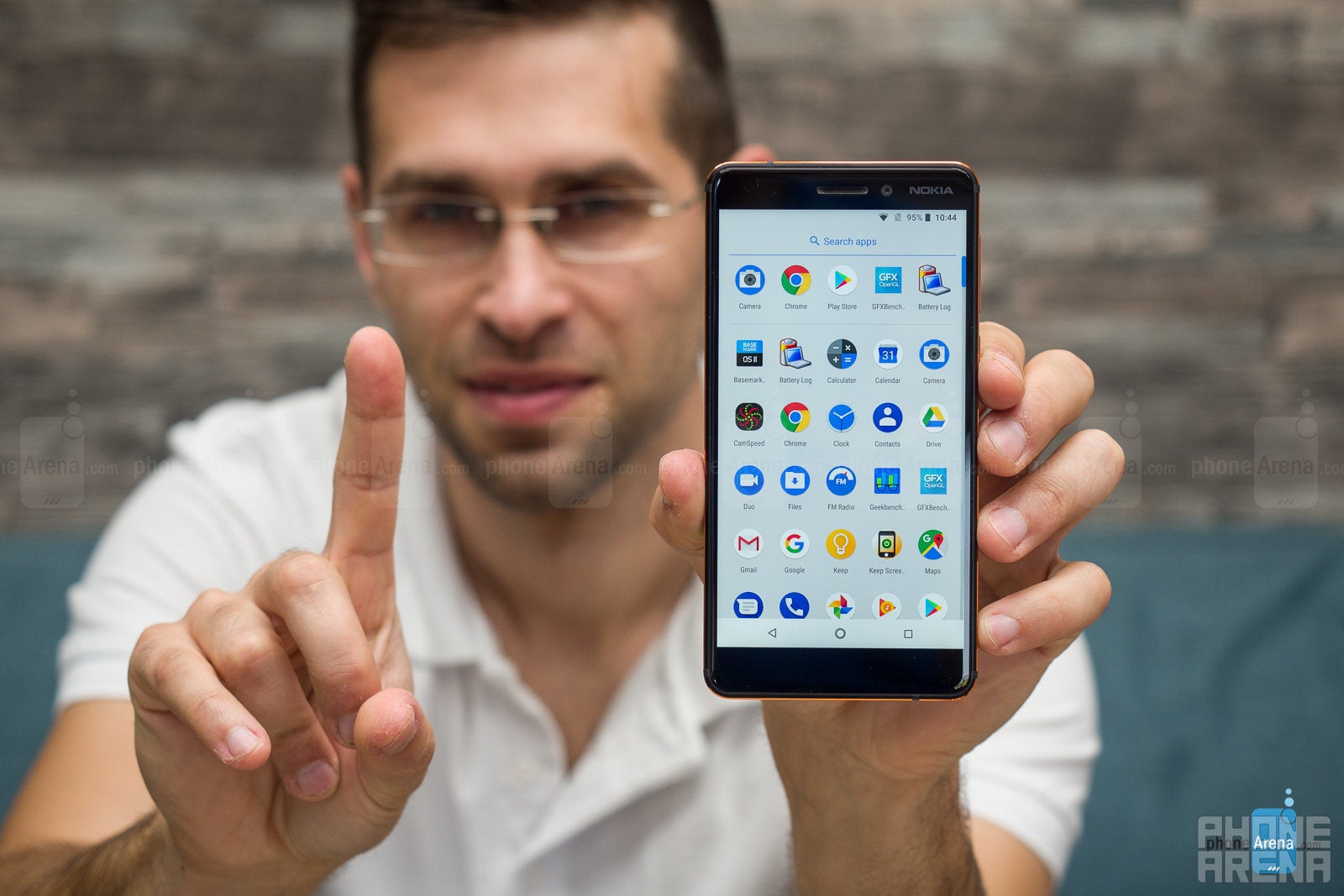 At the end of the day, the
Nokia 6.1 (2018)
brings some welcome improvements over its predecessor: a faster processor, 4K video and fast charging are definitely things that make the new 6.1 a much better phone.
Unfortunately, there is one big compromise that you have to make with the Nokia 6.1: its display. It looks bluish, with washed out colors. We understand that you cannot expect wonders from the display of an affordable phone and while this screen is certainly not a dealbreaker, rivals have raised the bar and the Nokia 6.1 display is just not quite on par, plus there is no way to fix its issues in the settings.
If you can live with that, the Nokia 6.1 (2018) has the performance and even the camera to impress at this price point, but that's one big if.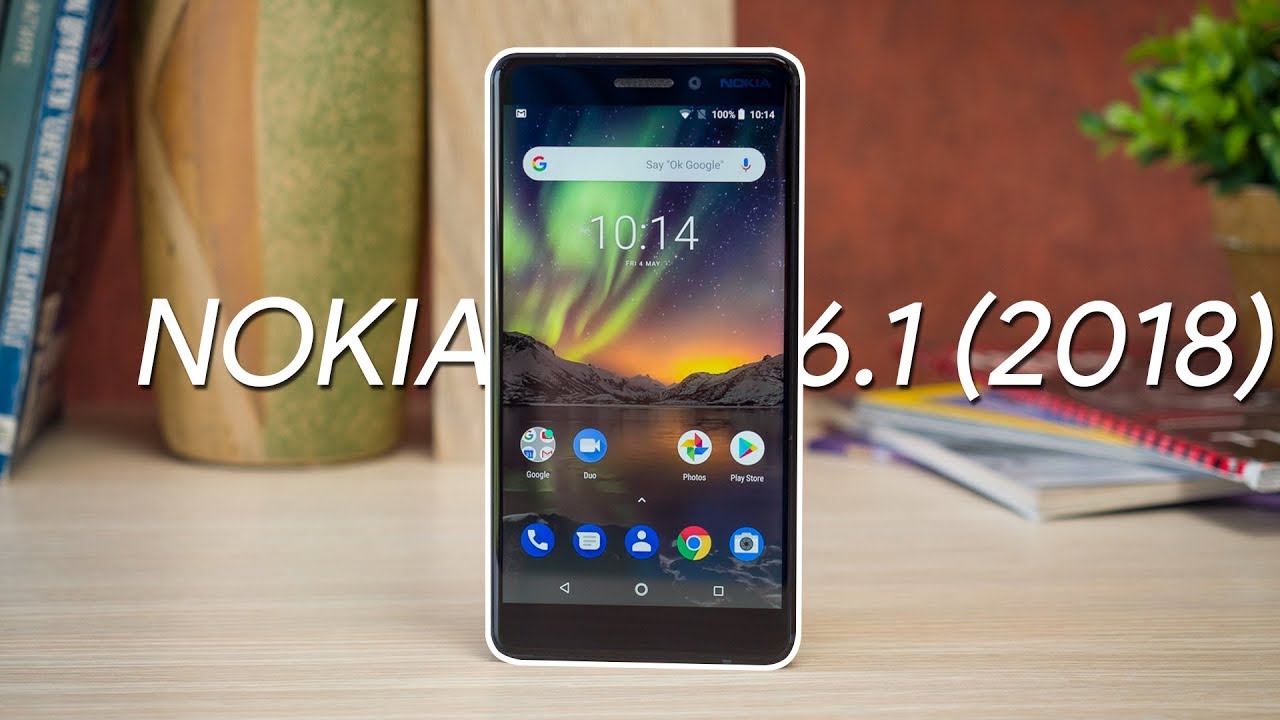 Recommended Stories