Motorola Moto Z2 Play Review
8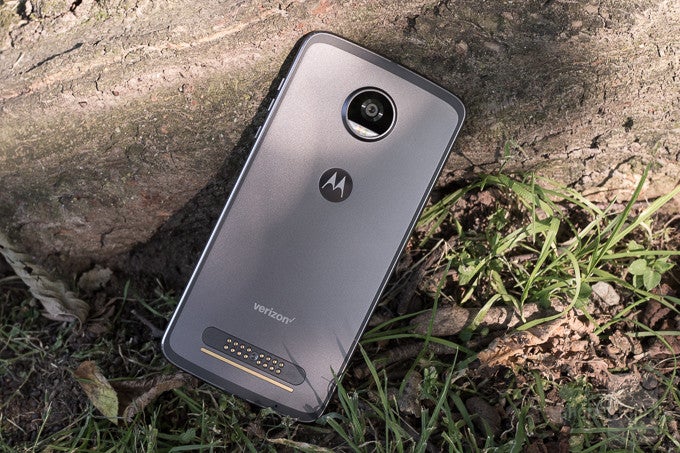 Introduction
Modular smartphone hardware is, at the very least, an intriguing concept: since phones are far from one-size-fits-all, it makes sense to let users choose the hardware features that matter most to them, and by making this hardware modular, it saves shoppers the expense of picking up a whole new phone every time their desires shift.
But for as nice as the idea is, actually making modular smartphones work is an uphill battle, and even giants like Google have looked long and hard at such projects before eventually declaring, "Nope!"
But last year Lenovo-owned Motorola did the impossible, and launched not just a modular smartphone, but a whole family of both modular phones and the modules that attach to them: the Moto Mods. We were promised that this wouldn't be a one-shot phenomenon, and this year they're indeed back, as we get a new phone and some new Moto Mods add-ons.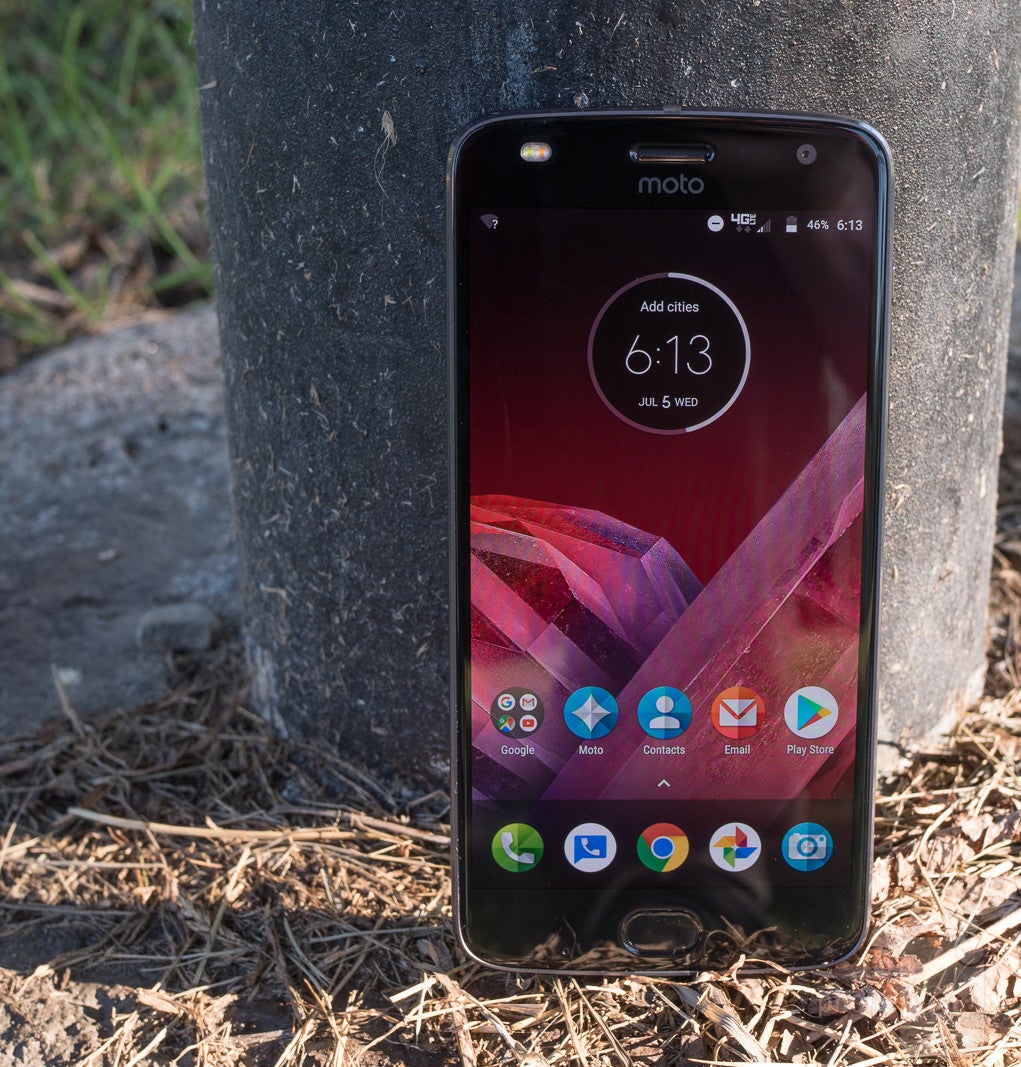 Will this new batch of hardware finally convince the nay-sayers that modular smartphones are here to stay? Or is there little here that's going to sway a critic who wasn't already won over by last year's lineup? Join us as we take a look at the new
Moto Z2 Play
, as well as a trio of new Moto Mods.
In the box:
Moto Z2 Play
Motorola Turbo Charge adapter
USB Type-C to standard-A cable
SIM tool
Safety card
Quick-start guide
Design
Thinner than the original Moto Z Play, but with that same, unavoidable Moto Z look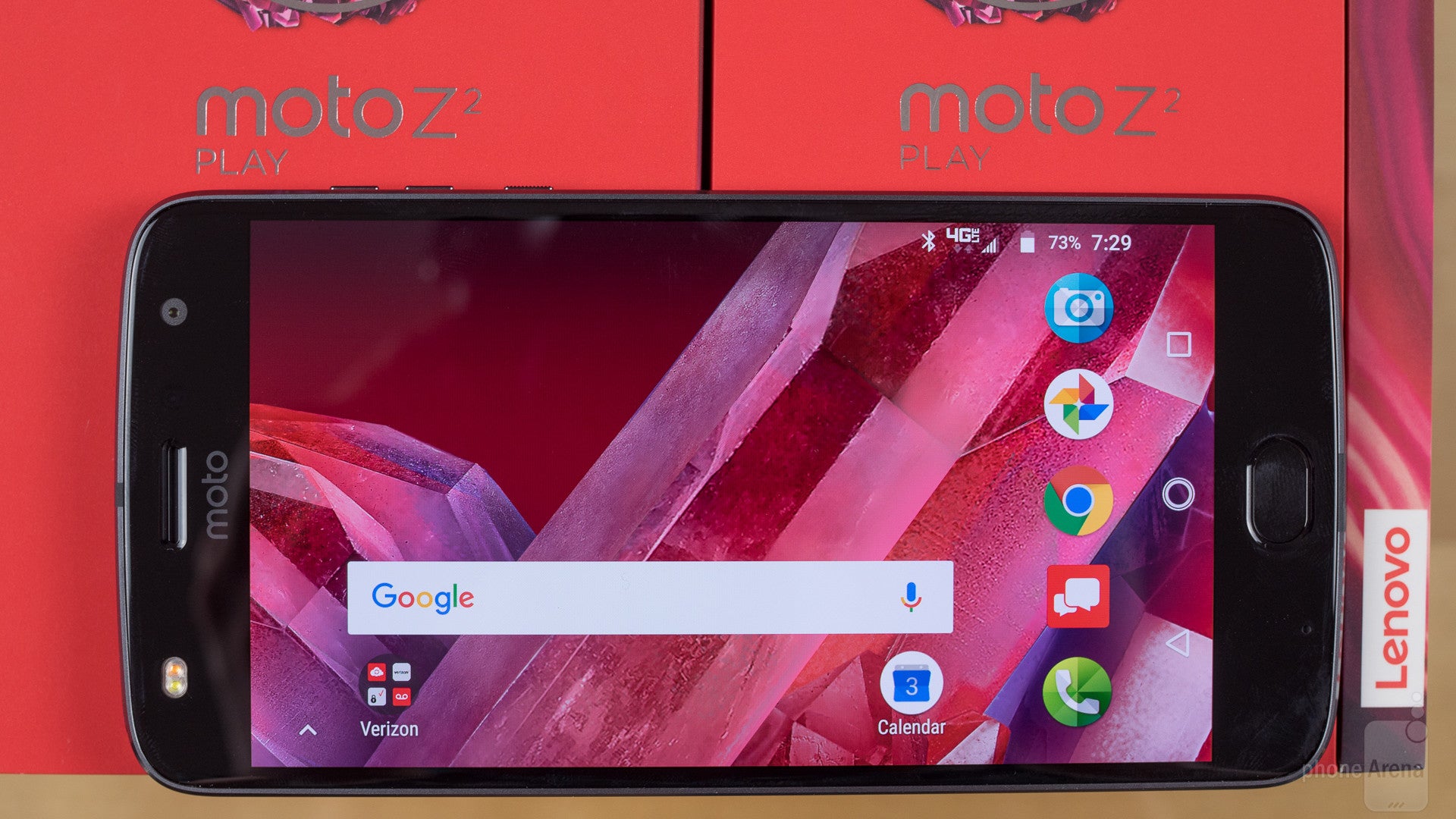 The blessing of support for Moto Mods can also be a bit of a curse: on the one hand, you're giving a phone support for a growing body of add-on hardware, letting users augment the handset with a heavy-duty camera, extra battery capacity, or maybe even a digital projector. But on the other hand, you're locking your phone into being a particular shape and size, with Moto Mods support inherently linked to the physical makeup of a phone.
While that does give Motorola some wiggle room to experiment with handset thickness, other aspects of the phone's design, from that utterly flat back panel to the prominent, centered camera bump, are set in stone.
As a result, the Moto Z2 Play looks and feels a lot like its predecessors, even as it strays a bit from the decisions that went into making the original Moto Z Play. Perhaps most notably there, Motorola's decided to give us a thinner phone this time around, with the Z2 Play's 5.99mm thickness (no Moto Mods attached) coming in below the first gen's 6.99mm. As a consequence, though, battery size also takes a hit – which we'll talk about just a bit later.
Layout-wise, we've got a 5.5-inch screen dominating the phone's face, with a fingerprint scanner below and front-facing camera hardware up top – including a rare dual-LED front-facing flash. The hybrid SIM tray (with support for microSD expansion) lives up top, and along the right side we've got the power button, as well as discrete up-and-down volume controls. Underneath we find the phone's USB Type-C port, and also the analog headphone jack – a feature we got on the first Moto Z Play, but not the other Moto Z phones.
On the back, there's a camera that sure looks a lot like those on earlier Moto Zs, but that's hiding some new hardware within, and down below is the critical Moto Mods interface.
By itself, the Moto Z2 Play is both quite thin and notably lightweight, coming in at just 145g. But neither of those will last for long, as the phone is just begging to have some Moto Mods attached.
Display
Bold colors are great, but come with some big tradeoffs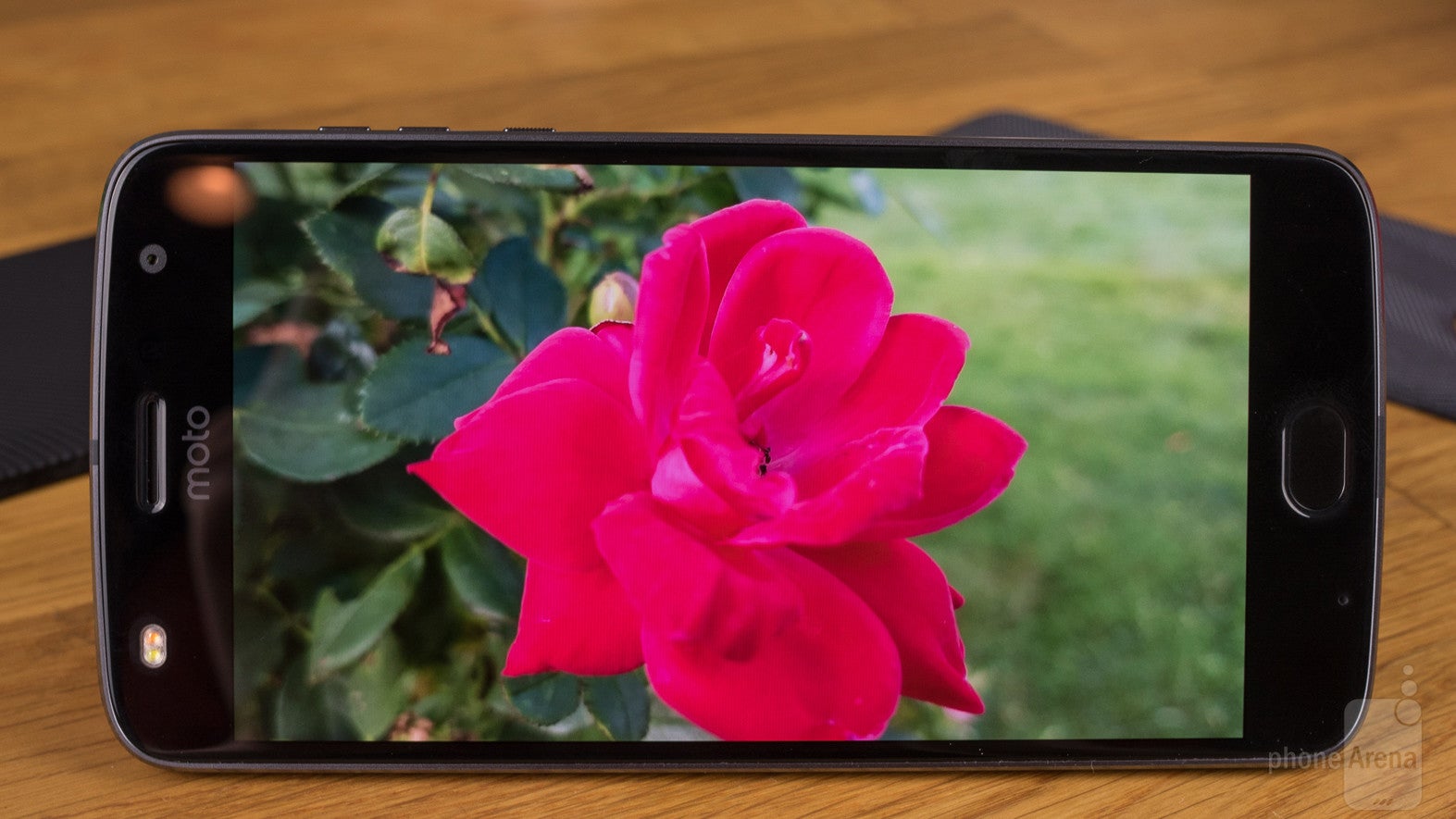 From the moment you first boot up the Moto Z2 Play, the phone looks ready to impress with a dazzling, high-contrast Motorola logo on-screen. It's a great way to grab your attention, and really emphasizes some of the best properties of the phone's 5.5-inch AMOLED display.
The screen's 1080 x 1920 resolution looks decent at this size, but by default the phone's interface doesn't take great advantage of all those available pixels, with text and on-screen elements displayed quite a bit larger than they need to be – and making the screen seem less well-equipped than it really is. Luckily, you can quickly make strides towards fixing that with a few settings tweaks.
But while we were impressed by that early onslaught of classic-AMOLED saturation and bright colors, that honeymoon period didn't last. By default the phone is set to its "vibrant" color mode, but even in "standard," which claims to deliver realistic colors, our tests found the screen doing not such a great a job at accurately depicting colors – and beyond the general intensity issues we see with AMOLEDs, we also found magenta hues in particular to be poorly reproduced, leaning much more towards blue than they should.
Those disappointments continue when it comes to screen brightness, which seems to top out just north of 400 nits. That's significantly less bright than the majority of phones that cross our path, and notably worse than we saw on the much-more-affordable Moto G5 Plus – which hit nearly 600 nits.
In the end, the screen is detailed and colorful, but still comes up short in a few key areas, and even for a $400 phone, we expect a little more.
Display measurements and quality