Moto G8 Plus Review
6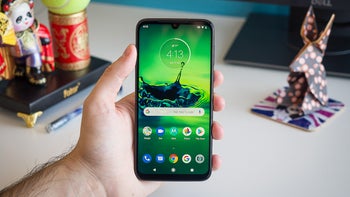 Update

: You can now read our Moto G8, Moto G8 Power, and Moto G8 Lite review!

Motorola is back with another adequately priced mid-range phone, the
Motorola G8 Plus
. While it isn't officially available in the US, it costs around 250 euro in Europe. Does it deliver good value for that kind of money? I tested it for a week to find out.
Design
Starting off with the design, Motorola has not swayed from the tried and proven design formula introduced with the One Vision — a fully plastic body with spell-binding paint job, a rear capacitive fingerprint scanner, and a notched display is what you get. Despite the lack of any "premium" build materials, the device feels great in the hand and is grippy enough. It's a bit on the thicker side, but I actually prefer it that way as it has a satisfying heft to it. We got the Cosmic Blue version, and while it's definitely a fingerprint magnet, it's definitely nice to look at, especially when hit by the sun rays at a certain angle.
Speaking of fingerprints, the Moto G8 Plus has an old-school capacitive fingerprint at the rear which is reliable, fast, and convenient to use. It's not as fancy as those 3D or in-display fingerprint scanners, but it does the job just fine.
On the topic of little hardware extras, the Moto G8 Plus also boasts a 3.5mm audio jack at the top. That's a very logical addition to this mid-range device — most of the potential buyers are unlikely to dish out on Bluetooth earbuds.
Display
I think that the LCD display is the worst aspect of the Moto G8 Plus. It is sufficiently large at 6.3 inches, but overall, it doesn't shine with much. It's bleak, too cold, and exhibits lots of motion blur, which is a common characteristic of run-off-the-mill LCD screens. However, it gets pretty bright and the colors are vivid, which does help alleviate some of the aforementioned drawbacks.
Display measurements and quality
Interface
The Motorola G8 Plus doesn't come with Android 10 out of the box, and we don't know when (or if) an update is coming. The interface is clean Android with a few nifty bells found on previous Motorola phones — Moto Actions, Moto Display, Attentive Display (keeps it on as long as you're looking at it), and many others are part of the software experience. I find them quite useful, but something I don't like are Moto's custom gestures – they utilize a single bottom-positioned pill button that is used to go back, access your recent apps, switch between your last two used apps, and so on. I find this implementation inferior to just about any other gesture-based interface, and its only saving grace is the fact that the pill takes less space on your screen than the default three-button navigation. Hopefully, this will change once Android 10 rolls out.
The capacitive fingerprint scanner at the back of the phone is very fast, and so is the face unlock, though the latter is definitely not as secure as using your index finger to lock the phone down.
Performance
The Moto G8 Plus doesn't come with a flagship-grade chipset, but it never leaves the impression of being underpowered or severely lacking in terms of overall performance. The Snapdragon 665 never felt especially disappointing. It handled apps, games, and my everyday routines just fine, though I admit that as soon as you start pushing the device, it will start showing its weakness. Power-users should stay away from this phone as its overall hardware package will definitely leave them longing for more.
My usual phone usage consists of regular browsing, social media, and music streaming, with mostly no gaming in-between, so the Moto G8 Plus met my expectations, but I admit I knew what I was signing up for from the get-go — I never expected flagship performance in the first place.
The 4GB of RAM are enough, and so is the amount of native storage — 64GB is what you'd get on the basic versions of the flagships out there, not to mention that you can further expand on that with a microSD card.
Camera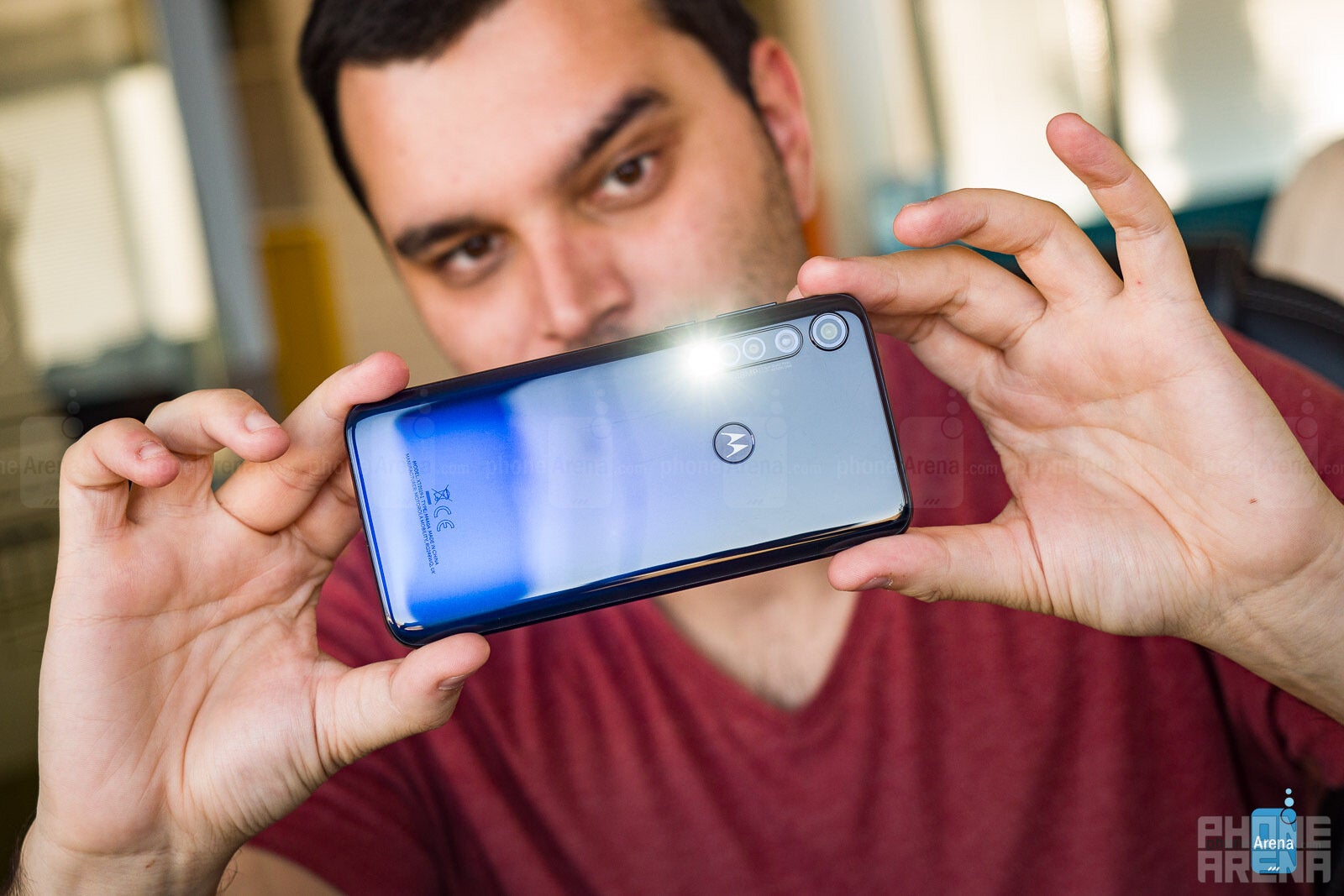 Despite having three camera sensors at the rear, the Moto G8 Plus doesn't allow you to shoot ultra wide-angle or telephoto images. That's a bummer. The main camera has a 48MP sensor with the very large aperture of f/1.7 and quad-pixel technology, while the other two cameras are a 5MP depth sensor and a ultra-wide action video cam with a 117-degree field of view. Cinemagraphs, Slow-Mo videos, Spot Color, and many other different camera modes are available here as well.
Image quality
Images taken with the Moto G8 Plus turn out more than okay considering the price tag that's attached to the trooper. In good lighting, the phone is easily capable of producing great images, with okay dynamics, good colors, and a decent amount of detail, though the overall color reproduction noticeably leans to the colder side.
Portraits turn out okay at best. Subject separation is very good thanks to the dedicated depth-sensing sensor at the rear but nailing the correct exposure is often an issue. This is especially true when you try to shoot a portrait of a person that has mixed lighting on their face. If you choose the lighting correctly, the phone will come forward with better portrait images.
There's a dedicated night mode as well, which produces adequate images when the lights go down. Still, don't expect wonders as it's not as good as what a Samsung or an iPhone can do with their respective night mode offerings, but it isn't bad by any means.
Selfies are great — vibrant, detailed, and lovely in general. If you shoot with the sun in the background, colors turn out colder than usual, which isn't very nice, but otherwise, the selfie camera does a great job.
Video quality
Just like the Moto One Action, the Moto G8 Plus has the ability to shoot landscape videos while you're holding the phone in portrait orientation. You know, just like the stuff we saw on the Moto One Action. This comes in extremely convenient when shooting action clips because you can maintain a much better grip on the phone. The main strength of the 16MP, 117-degree GoPro-like action cam is its superb stabilization. In terms of quality, action videos taken on the Moto G8 Plus are nearly identical to the Moto One Action. You get great colors, detail, and good dynamic range.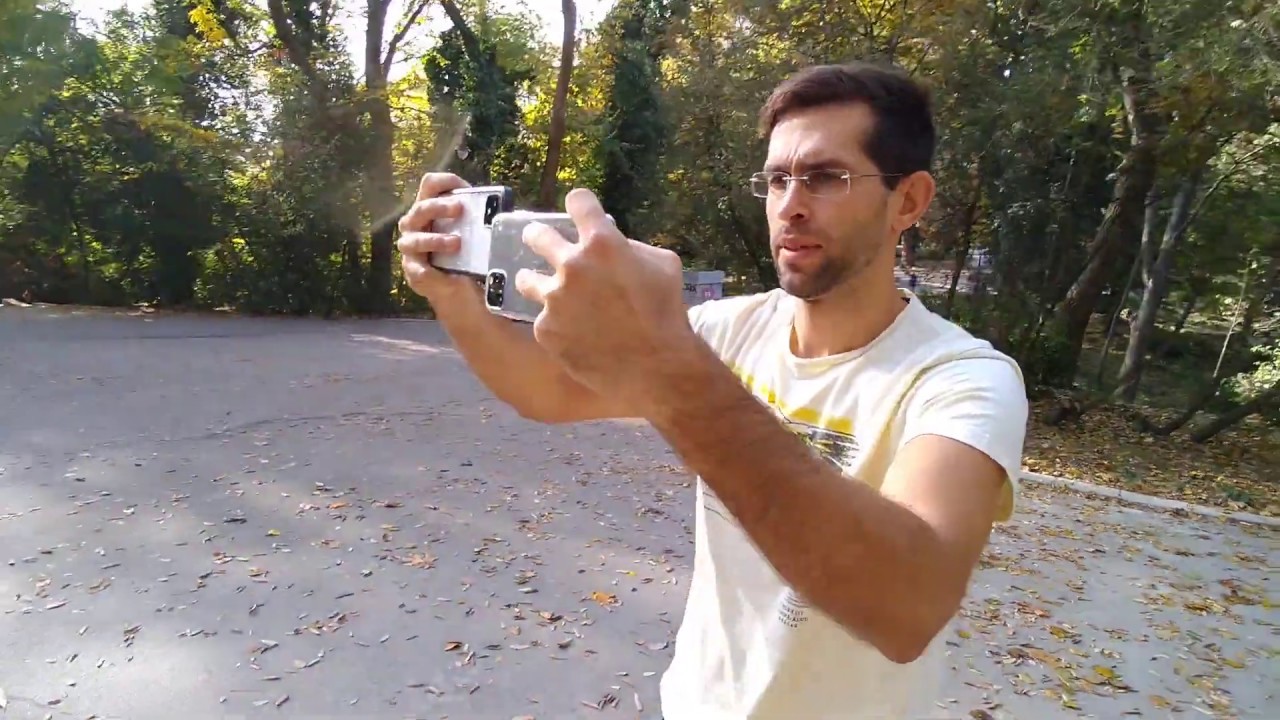 Battery life
Battery life is superb! I've used the phone for nearly two days without having to reach out for a charger, and I'd like to imagine that I would've been able to even squeeze out three days of battery life with even lighter usage. The Moto G8 Plus is an endurance trooper thanks to the efficient chipset and the 4,000mAh battery on deck. Our custom battery tests tell the same story: the phone lasted for 12 hours and 53 minutes in our custom browsing test, 7 hours in our YouTube video test, and 5 hours and 43 minutes in the 3D gaming test. With an average of 9 hours and 9 minutes, the Moto G8 Plus is a solid two-day phone.
In terms of charging, the Moto G8 Plus comes with a quick 3A TurboPower charging brick in the box, which refills the phone for 141 minutes.
Conclusion
The Moto G8 Plus is a very adequately priced and well-endowed mid-range device that will set you back just 249 euro. It's not available in the US yet, but if it ever comes stateside, it probably wouldn't be priced over $250. That's a good price for what you're getting.
However, some drawbacks of the phone need to be highlighted. The biggest issue of all is the camera package — despite sporting four image sensors, the phone can only shoot regular photos. It doesn't let you shoot telephoto or super wide-angle images. The dedicated depth sensor and action camera are very limited in use.
Overall, I'd recommend the Moto G8 Plus to those who are looking for an affordable phone with excellent battery life, a user-friendly design, adequate performance for the price, and a clean Android experience. It could prove to be an excellent device for youths who like vlogging and filming stuff with the Action cam. If you're looking to get a mid-range Motorola phone these days, this is the one you should be looking at.
Update

: You can now read our Moto G8, Moto G8 Power, and Moto G8 Lite review!

Recommended Stories