Meizu M3 Note Review
13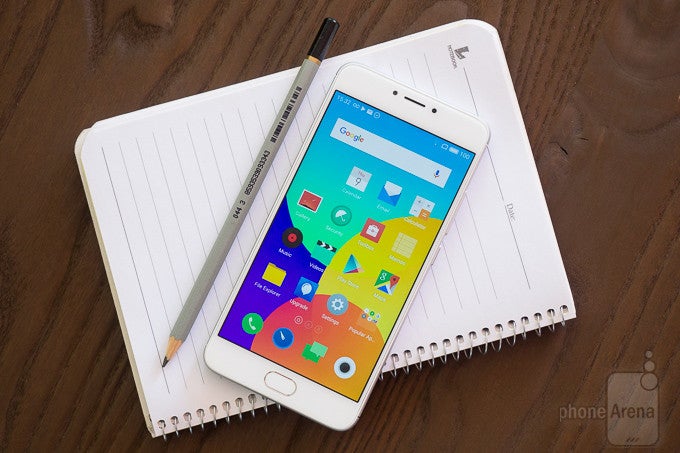 Introduction
Unfamiliar to most of the world, Meizu is prominent in its homeland of China where local users have been welcoming the brand's MX, PRO, and M series of handsets. While the former are meant to be the best smartphones Meizu is capable of building, the M series is where the company experiments with delivering the most value possible at a sub-$199 price.
The M series' third-generation flagship device – the
M3 Note
– goes all out, promising high-end smartphone features like a metal body, a big display, above average performance, a competent camera, and superb battery life. Meizu's undertaking surely has us intrigued with its "too good to be true" character, and by the end of this review, we'll know exactly how much the M3 Note fulfills the brand's ambitions.
Design
A clean-looking and sturdy metal phone with a bit more bulk than what you might expect.
With a 6000 Series aluminum back and a sleek glass-covered front, the Meizu M3 Note is sturdy and good-looking, but also slightly bulky. At 5.75 oz (163 g), it carries a fair bit of heft, and with its 0.32in (8.2mm) thickness, the handset looks unabashedly plump next to the skinny smartphones of today.
Still, the Meizu is comfortable to hold and using it one-handed is a legitimate possibility thanks to its balanced proportions. We also like how the camera on the back is flush with the body, and the antenna lines are incorporated in an aesthetically pleasant way.
The M3 Note features a Home button below the display that doubles as a 'Back' navigation key and fingerprint sensor, a typical move by Meizu. The fingerprint scanner is very fast and accurate, but like the power and volume keys to the right, the Home button feels a bit soft and wobbly.
Display
An adequate screen that has room for improvement.
The Meizu M3 Note features a 5.5-inch, 1080p resolution IPS LCD display that's of decent quality, though the panel comes off as a tad on the dimmer side under bright sunlight, which is one of its main shortcomings. Gamma and color balance are close to where they need to be, but there's a bit of a purple tinge that can be a bit distracting.
Display measurements and quality