LG Optimus G vs Apple iPhone 5
40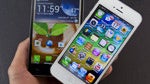 Introduction: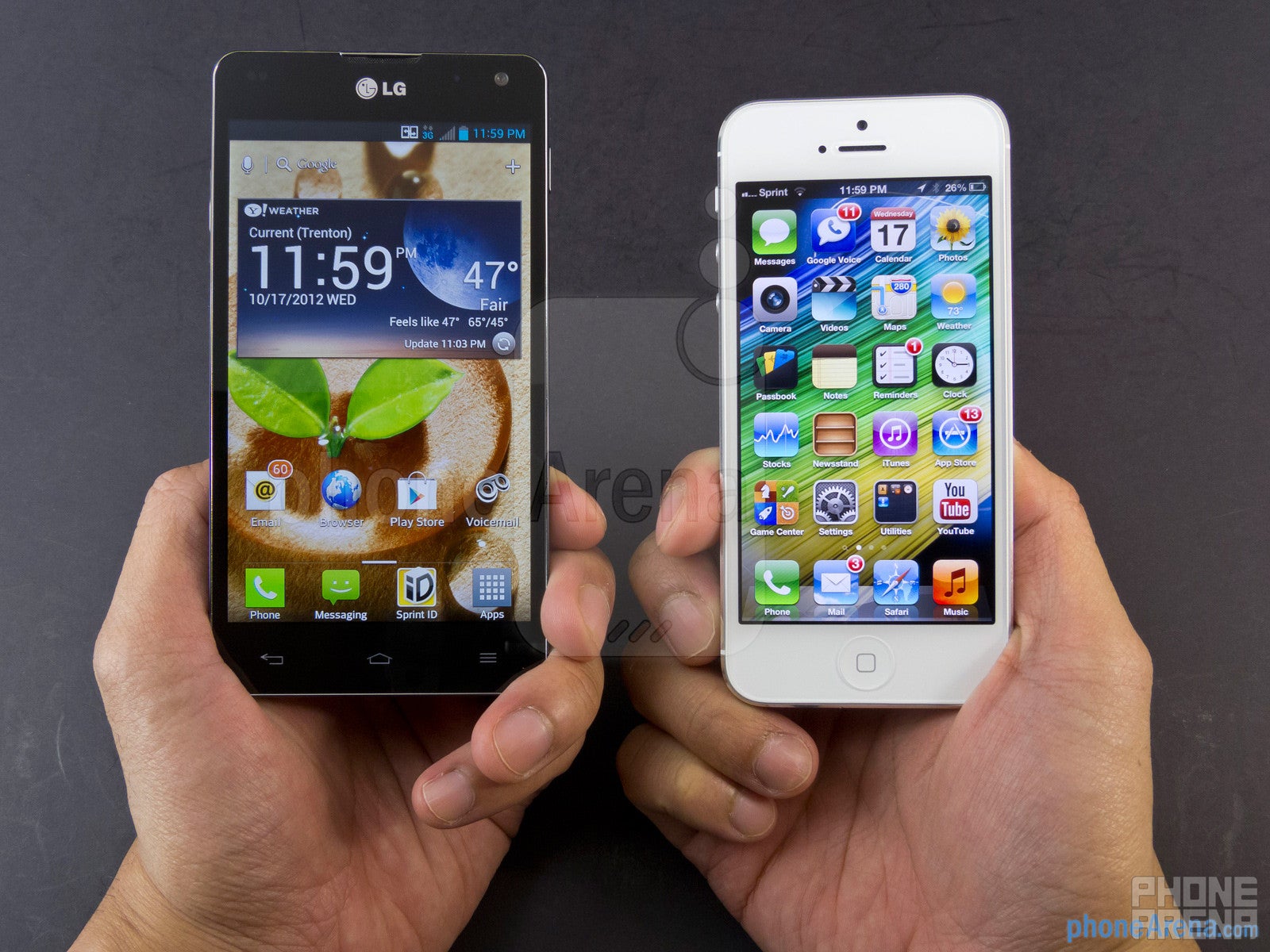 Boom! Just like that folks, LG managed to bring to market a compelling flagship device that has proven itself in being capable of tangling with its highly esteemed rivals. Featuring that oh-so lovable tandem consisting of a quad-core processor and 4G LTE connectivity, the
LG Optimus G
seems poised to try to make the still relatively new
iPhone 5
shudder in its tracks. Therefore, without any further wait, we're pitting these two respectable members of the premier club against one another.
Design:
Thankfully, these two smartphones exhibit all of the qualities of what it means to be a premium device, which is evidenced by their sturdy constructions and choice of utilizing high-quality materials. However, if we'd have to pick, the iPhone 5's design is still the more attractive one between the two. For starters, Apple's pride and joy is not only thinner and lighter, but it's undoubtedly easier to grasp with a single hand as well. Additionally, the iPhone 5 maintains a very clean appearance at all times, which is attributed to its brushed aluminum casing – whereas with the LG Optimus G, its glass surfaces are more prone to smudges and fingerprints. Regardless, the Optimus G has some nice touches as well, like its Crystal Reflection rear pattern that supplements its overall welcoming design.
Not surprisingly, there are no accidental presses with the iPhone 5's dedicated home button, but then again, we can still argue for the same with the Optimus G and its trio of capacitive
buttons
, since they're spaced far from one another.
Touring
the sides
of each device, we like the distinct feel and responsiveness of each handset's power button and volume controls, but the iPhone 5's set are a bit more pronounced. Meanwhile, some of the other commonalities that they share include their 3.5mm headset jacks, microphones, and noise-cancellation mics. Of course, the iPhone 5 resorts to employing Apple's proprietary Lightning docking port for its data/charging connection – while the Optimus G uses the more favorable microUSB port.
On the front, the Optimus G and iPhone 5 are sporting
front-facing camera
sizes of 1.3-megapixel and 1.2-megapixel respectively. Indeed, it's not much of a difference there, but
in the rear
, there's a big one as the Optimus G is packing an above average 13-mgeapixel camera (8-megapixel one for AT&T), which seems beefier than the 8-megapixel iSight camera on the iPhone 5. Well, both also feature LED flashes and 1080p video recording.
Display:
Hands-down folks, these are two of the best displays on the market right now, as they totally win in departments such as detail, color reproduction, and outdoor visibility. On one hand, the
LG Optimus G
is sporting the significantly larger
4.7-inch WXGA (768 x 1280) HD IPS Plus display
, which dwarfs the
iPhone 5's modest 4-inch 640 x 1136 Retina Display
, but when it comes down to it, they're both equally detailed in making out the finest of things. Sure, the iPhone 5 might have the slight edge with its pixel density of 326 ppi, but heck, there's no downplaying the lovely 320 ppi that LG's beauty is sporting. And unlike AMOLED screens, they produce very accurate looking colors. Beyond that, they're both more than visible in outdoor conditions, thanks to their superb viewing angles, but we do notice the iPhone 5's display being the brighter one.
LG Optimus G 360-degrees View:
Apple iPhone 5 360-degrees View:
Recommended Stories