LG Optimus G Preview
66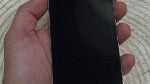 Note: This preview is based on our experience with the Korean version of the LG Optimus G. However, it is expected to be almost identical to the international version of the handset.


Introduction
Ever since we've had LTE and quad-core processors, we've dreamt of one thing – to have both of these amazing features in a single device! Thanks to LG and their latest flagship smartphone, the Optimus G, this is now no longer a dream, but reality. The LG Optimus G will be the first handset to take advantage of the super-powerful Qualcomm Snapdragon S4 Pro chipset, which makes having all of this technology in a single device possible.
As a matter of fact, the Optimus G (in case you're wondering, the "G" doesn't stand for anything specific) has been announced since a couple of weeks now, but today LG held an official introduction in South Korea, so we actually got a chance to play with it on the company's own turf. And boy is this thing fast! The Optimus G might as well be the fastest phone we've used to date.
But we have a lot more to tell you about it. Read on to learn all the details surrounding this fresh and promising smartphone!
Design
It's easy to recognize the characteristic L-style design language in the LG Optimus G. Ever since the L phones and the Prada 3.0 came around, the manufacturer has been using this specific styling for its higher-tier devices, and we have to admit that we kind of like it. The mostly rectangular shape of the Optimus G, together with the overall simplistic nature of its exterior all lead to a classy and eye-catching appearance that's not that easy to find in the Android world.
Although "simplistic" is the name of the game for the Optimus G, that doesn't mean that LG hasn't paid attention to the subtle details. Pretty much all the elements like the keys and the camera lens have been decorated with a stylish chrome-like trim, while a couple of screws at the bottom add a little sense of sophistication.
Probably the most intriguing part of the LG Optimus G's design, though, is its non-removable back cover. With the G, LG has tried to escape from its usual plastic designs, and has instead relied on something a little bit more premium – glass. We say "a little bit", because the exact implementation in this case isn't anything mind-blowing, but it's still much-appreciated. What's equally interesting about it is the specific finish, or pattern, that LG has used. The company is calling it Crystal Reflection, and has even patented it. The idea behind it is that it gives an interesting and different look to the back of your phone, depending on the angle at which light falls on it. In our opinion, the specific look of Crystal Reflection certainly isn't for everyone. It does make the phone appear somewhat fresh and eye-catching, but it isn't something we'd really care for.
Overall, LG has designed the Optimus G very well. Even though it sports a very large 4.7" display, it sits relatively comfortably in the hand, thanks to LG trying to shrink the bezel as much as possible. And the company's designers have really done a good job, seeing that they've managed to make it slightly shorter, narrower and even thinner than the HTC One X and Samsung Galaxy S III.
Display
The Optimus G features a gorgeous 4.7" display with an ultra-high resolution of 768x1280 pixels. All of this makes for a beautiful pixel density of 318 ppi, which is slightly higher than that of its rivals.
As we said, the screen is gorgeous. It uses the in-cell touch technology (also present in the iPhone 5), which allows for even more saturated IPS-LCD display. We really like these colors, because they are very vivid and lively, but also quite natural. Color temperature seems to come extremely close to the real deal, but it should be noted that the display obviously isn't the brightest one around. Not that it lacks in brightness, but it's not dazzling either.
The viewing angles of the screen are also quite impressive. What we didn't like about it, however, is that it seems to lack any sort of fingerprint-resistant coating. Once we started using it, it was immediately covered in nasty fingerprints, kind of marring the device's pristine look. It's worth noting that we've been using a pre-production unit for this preview, so with a little bit of luck, things might stand differently in the final unit.
When it comes to toughness, though, LG has made sure to include Corning's Gorilla Glass 2 for extra sturdiness and scratch-resistance.
Recommended Stories