Kyocera Hydro Edge Review
1

Introduction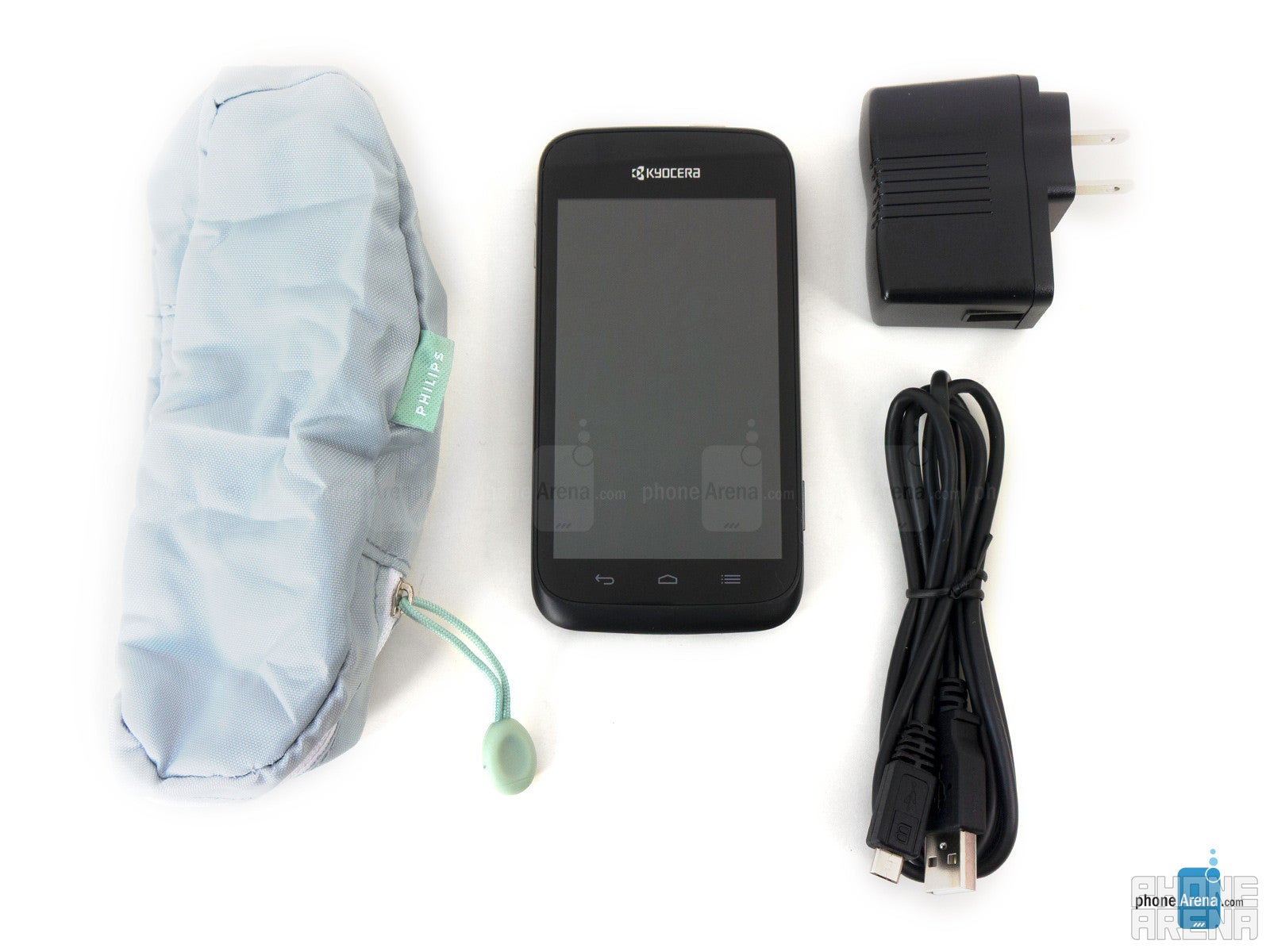 Way back earlier in the year during CES 2013, we had our first glimpse of the
Kyocera Hydro Edge
encased in ice – showing off its semi-rugged aspect. Fast forward to the present, the handset in question is now readily available for purchase through Sprint and Boost Mobile, sporting very easy prices of free on-contract and $119.99 prepaid respectively. Being IP57 certified, it means that the smartphone is both dustproof and water resistant, but then again, we know of several other models that feature the same thing. So let's dive in and find out how it fairs.
The package contains:
microUSB cable
Wall Charger
Travel case
Design
Unlike the majority of ruggedized smartphones out there, the Kyocera Hydro Edge is a bit more reserved with its design – opting for that middle ground with its semi-rugged looks. With its two-toned finish, a sturdy metallic light grey frame and rubberized dark grey back plating, it's no doubt a minimalist look, but we do appreciate that it's fairly compact and lightweight. Certainly, it's nice that the handset will survive while it's being used outside in the rain, or if it's completely dunked under fresh water. However, it's not entirely rugged with its construction – so don't think this is something that will survive severe drops.
Catching our eyes right away, it's worth pointing out that this lacks a traditional earpiece above its display. Rather, it employs this Smart Sonic Receiver tissue conduction technology that relies on vibrations to transmit sound – so it'll even work if there's a barrier between the phone and your ear (like headphones or ear muffs). At the same time, the lack of an earpiece better aids the handset when it's dunked under water. Oh yeah, there isn't a front-facing camera either with it. Below the display, however, we're greeted with the usual trio of capacitive Android buttons.
Around its trim, we spot its volume key, shutter button, power button, microUSB port, and 3.5mm headset jack. With the latter two, it's rather strange to see them exposed to the elements (water in this case), which kind of makes us skeptical about its longevity. In the back of the phone, we have a 5-megapixel auto-focus camera that features an LED flash and 720p video recording. Perched nearby is the handset's speaker grill and directional microphone. And finally, there's a latch on the back plating that keeps its innards sealed so that it's water tight. Removing it provides us access to its 1600 mAh battery and microSD card slot.
Display
Yikes! There's nothing pretty with the display on the Kyocera Hydro Edge, mainly because it's a poor quality one. Staring straight at its 4-inch 480 x 800 (WVGA) IPS LCD impact resistant touchscreen, our eyes instantly notice its poor viewing angles and washed out color tones, which doesn't help its cause with outdoor visibility. Furthermore, it's lacking in the detail department as well – requiring plenty of pinch zooming in the browser to make things out. Even though it's mentioned as being impact resistant, the surface has a distinct plastic feel to it, making it hard to wipe away smudges and fingerprints.
Kyocera Hydro EDGE 360-Degrees View
Recommended Stories