Jabra CRUISER2 Review
2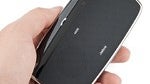 Introduction:
Being on the phone while driving can be as bad as being drunk on the road, and although there are numerous solutions that help us to simultaneously talk and drive safely, it seems unpleasant accidents are not quite a thing of the past yet. Could it be that those solutions simply don't work, or are not designed with easy of use in mind, thus consumers are not finding them really helpful? To tell you the truth, we seriously doubt it. However, we wanted to take a look at one such offering, a Bluetooth speakerphone – the
Jabra CRUISER2
– and see how it performs. Being one of the latest gadgets of its kind, let's see if does well in allowing us to use our both hands to drive.
Design:
The Jabra CRUISER2 is by no means spectacular in its
appearance
. It's pretty simple, all black, and embodies an overall safe approach. We presume it will suit most vehicles thanks to its conservative and standard looks.
Build quality
isn't great – the device is evidently plastic and cheaply made. Certainly, you won't get the feeling that you want it by just looking at it. Should you not experience a dire need of such a handsfree, you'll hardly ever think of the CRUISER2.
The device is mainly controlled by four
keys
on its front – call, volume + and -, as well as mute. All of them feature a nice clicky feel and are easy to press, with the slight exception of the mute button.
Being a no-installation Bluetooth speakerphone, the Jabra CRUISER2 attaches firmly to your sun visor and stays there securely. However, its weight may make some sun visors lower a bit, but in the general case, it's not problematic.