Huawei Watch GT2 Review
3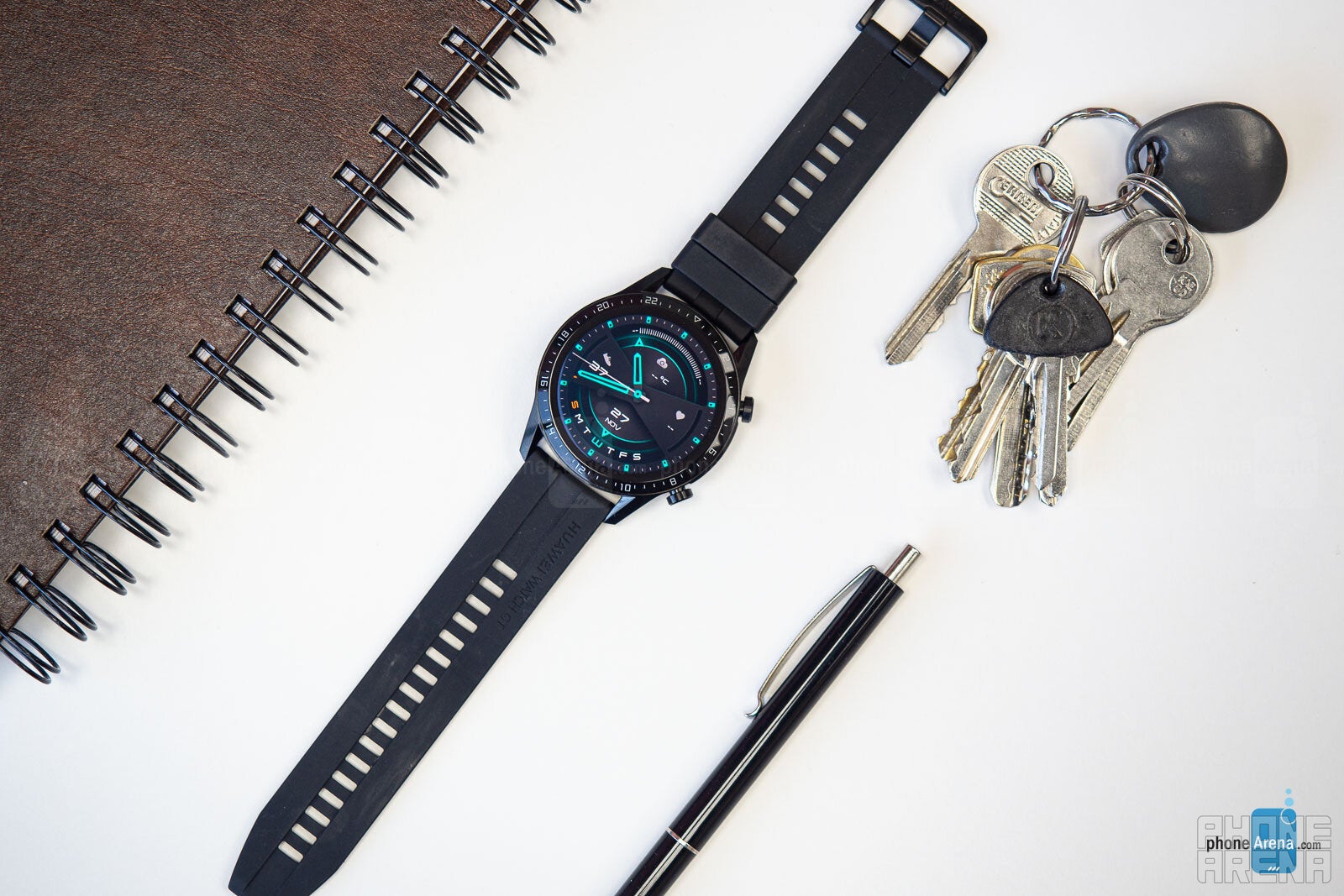 The Android side of the smartwatch market is quite a mess at the moment. Samsung has created a range of Tizen-powered wearables that cram in as many features as possible but fail to provide a totally seamless experience. Fitbit, on the other hand, has focused on health and fitness but dropped the ball in other areas. And then there's the lineup of Wear OS products which, in general, aren't the best.

This, along with the poor battery life which is usually associated with wearables, is why Huawei took a slightly different approach to the smartwatch segment last year. As it turns out, the formula was surprisingly popular among consumers, and now Huawei is back with a second-generation model – the Huawei Watch GT 2 – which builds upon the original's foundations.


Design

These days, many smartwatches try to stand out from the crowd of traditional wristwatches. Some achieve this by using rectangular displays and others rely on thin bezels coupled with unique watch faces, but Huawei's Watch GT 2 does neither.


The 46mm version I've been using over the past ten days is best suited to larger wrists. It features an incredibly sharp 1.39-inch circular AMOLED display that's quite bright but could still perform better in direct sunlight. A thick bezel that's engraved with the hours of the day completes the front setup.





Huawei has also included a nice metal on the device which houses two buttons on the right side. These are both nice and clicky but, for some reason, can be rotated. This gives the impression that doing so will activate some sort of feature when, in fact, it doesn't. As for functionality, the top button opens the main menu while the bottom one defaults to workout mode, although you can reconfigure this in the settings to whatever you like if you're not a fitness fanatic.


Lastly, the bottom portion of the smartwatch is covered with a cheap-feeling plastic panel that incorporates a heart rate monitor, a speaker, and a small microphone. Also, depending on the version you purchase, it'll ship with either a silicon, metallic, or leather strap. These can be easily changed later via a simple pin system.


If you're not a fan of the traditional watch look or simply looking for something smaller, Huawei has you covered with the 42mm version. It ditches the thick bezel and shrinks the display down to 1.2-inches. To make it feel even better, Huawei has also made this version about 1mm thicker and adopted 3D curved glass on the front.



Interface and watch faces

Despite its smartwatch-like looks, the Watch GT 2 is really a fitness and health tracker at heart. The wearable runs Huawei's proprietary operating system – Lite OS – which minimizes the impact on battery but also limits the number of features that are available.


The user interface, which isn't paired with a dedicated app store, is extremely easy to navigate but also laggy sometimes because of the weak processor that backs everything up. The one thing I found consistently slow and stuttery during testing was the back action, which involves swiping from the left.





Huawei's smartwatch defaults to the clock face when the screen is switched on, although a simple swipe to the side will bring up a variety of cards which display useful information such as your heart rate, the weather, and personal fitness goals. From the watch face, users can also swipe up to access messages and swipe down to view the Quick Settings menu which displays the date, battery percentage, and some useful settings.


If you're not enjoying the default clock face, it can easily be changed by long-pressing, swiping through the options, and tapping the one you want. The Watch GT 2 comes pre-installed with a variety of non-customizable watch faces and a few others can be downloaded via the Huawei Health app. Unfortunately, although there are 25 options available, they're all quite similar and there's no support for third-party faces.


Fitness tracking and other functionalities

Most of the wearable's features are hidden under the main menu, which is accessed by clicking the top button. Users have the option to track sleep, check notifications, consult their call log, and view contacts. Speaking of calls, sound quality was surprisingly good. The speaker is decently loud and the microphone is clear enough, allowing you to easily chat to somebody while carrying out your daily tasks.


Some of the more intriguing options include some short breathing exercises that try to lower your heart rate and a stress test. The latter has to be enabled from inside the Huawei Health app and first needs to be calibrated by answering some short questions on your phone. But once that's done, it's an automatic process.


Other features include the ability to add alarms, use a timer, turn the watch into a flashlight, or use it as a compass. Another neat feature is Find My Phone, which I was forced to use this week. Your smartphone starts ringing immediately and begins to should 'I'm Here!' Unfortunately, if your call volume is turned down, it's quite hard to hear.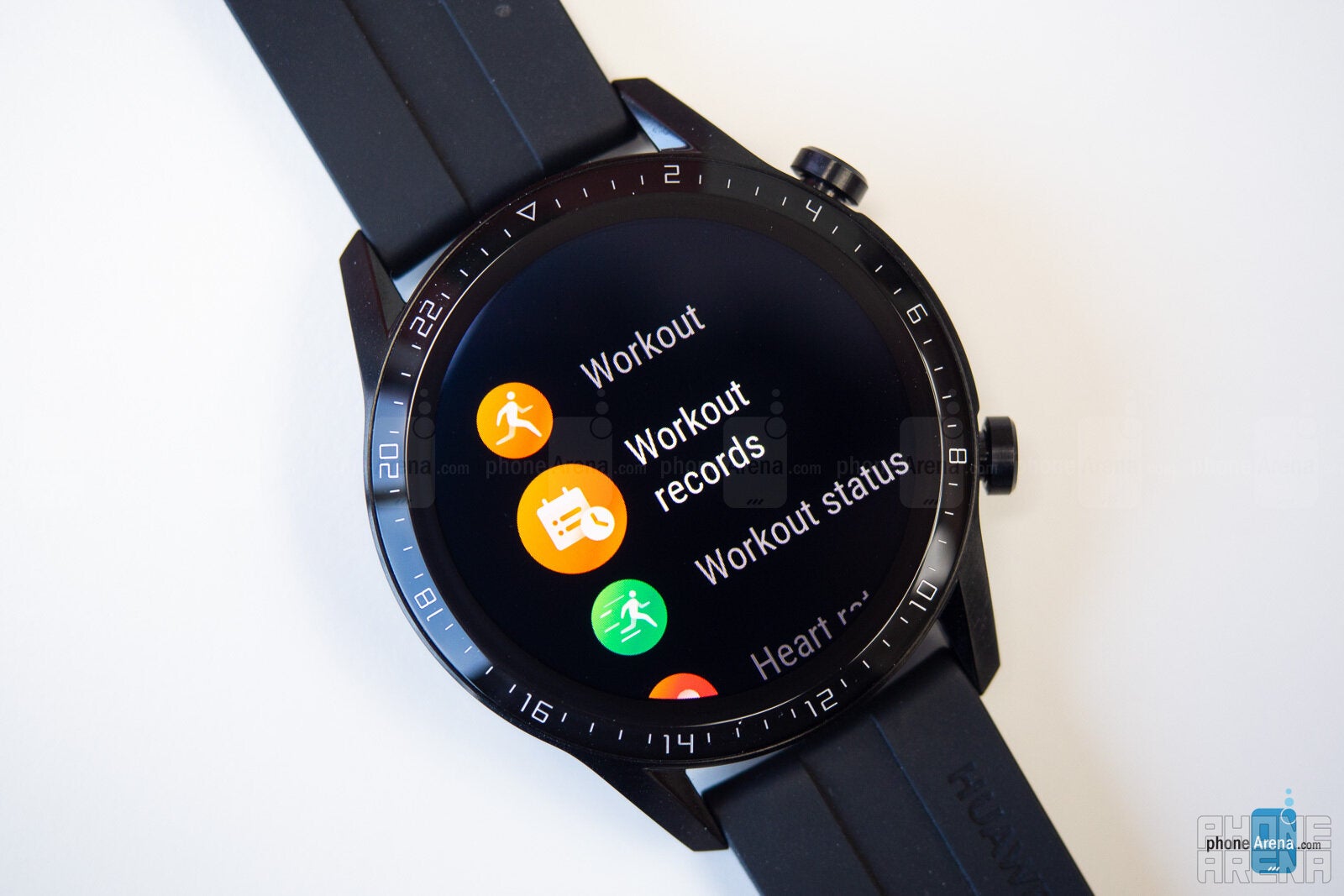 Completing the list of Watch GT 2 functionalities is a workout mode that's accessed via the bottom button. It supports a number of GPS-backed physical activities including 13 built-in running courses, several walking modes, cycling, hiking, rowing, triathlon, and swimming, for which it's certified to 5ATM.

During testing, Huawei's wearable seemed to track everything more or less accurately. Once you've finished, everything from the duration and calories burned to average heart rate, intensity, and recovery time can be viewed. All of the gathered information can be checked out in more detail via Huawei Health but the best part is perhaps the ability to share everything with other apps including MyFitnessPal and Google Fit.


Battery life and charging

Like its predecessor, battery life is where the Huawei Watch GT 2 truly excels. Huawei claims it can last up to 2 weeks on a single charge thanks to its power-saving algorithms and custom Kirin A1 wearables chip. Eight days after I last charged it, my watch still has 30%. However, these numbers do come at a cost.


If you want to avoid charging your wearable every day, Huawei says you shouldn't rely on GPS-backed activities for more than 90 minutes each week. Calling and music playback, on the other hand, shouldn't exceed 30 minutes.


In addition to this, make sure continuous heart rate monitoring is set to Smart Mode is activated. Also, the Automatic Stress Test feature must be deactivated. I made the mistake of turning the stress test feature on as soon as I received the watch and my battery barely lasted a full day as a result.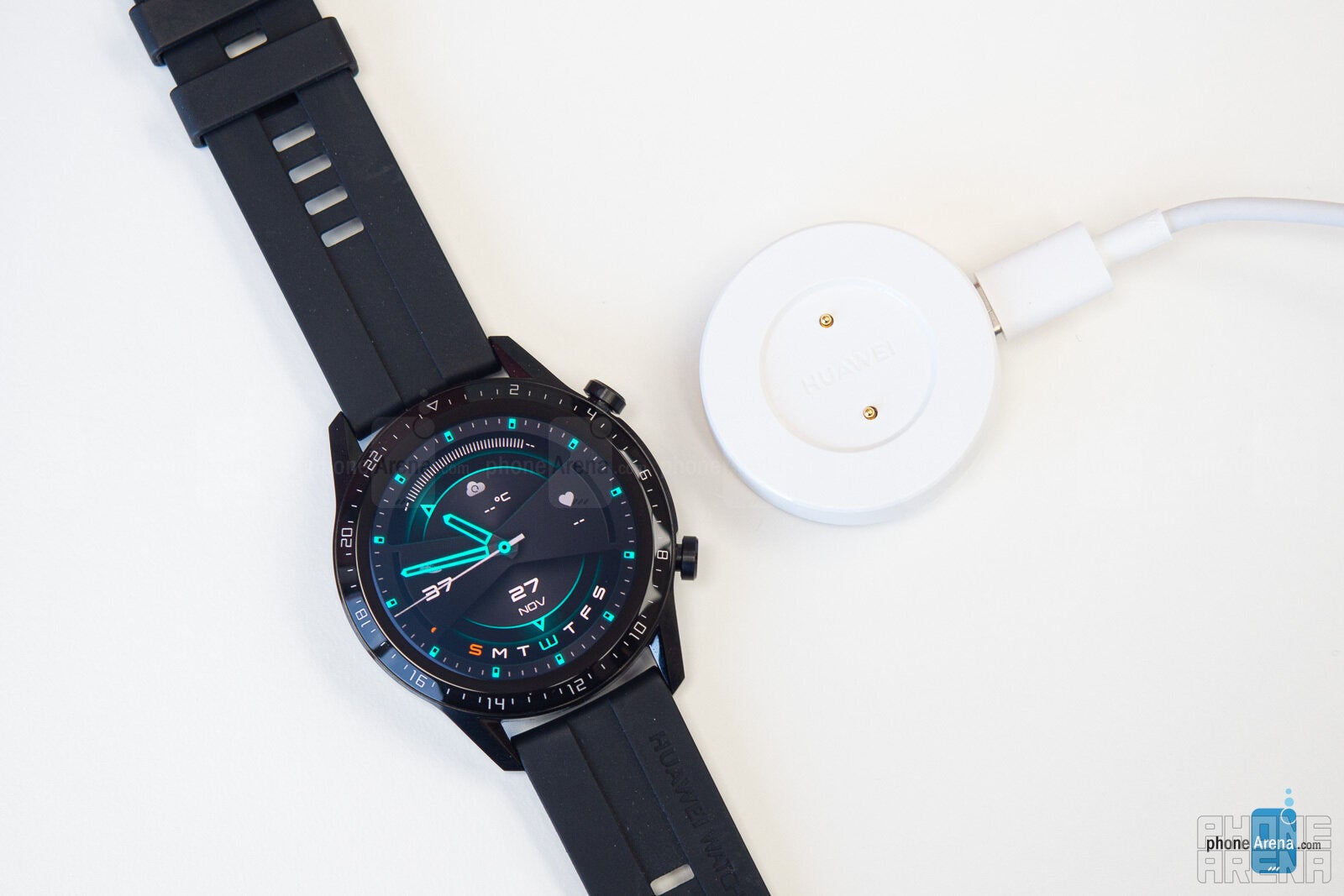 For those of you planning to buy the Watch GT 2 for the fitness features, Huawei says the battery can last up to 30 hours if continuously exercising with the GPS enabled.

To charge it, all you need to do is place it on top of the magnetic charger that's included in the box. The latter features a USB-C port and can be plugged into your standard phone charger. This isn't an awkward process but it can be annoying because a brick isn't shipped inside the box, meaning those of you without a spare one will have to keep plugging and unplugging it.

It'd be much easier if the smartwatch supported wireless charging, but Huawei has skipped on the feature despite its focus on support with other devices such as the FreeBuds 3.


Conclusion

The Huawei Watch GT 2 successfully avoids competing with the Apple Watch Series 5 and Samsung Galaxy Watch Active 2 by instead carving out its own segment and selling for a noticeably lower price – €239 in Europe.


Unfortunately, at this price point, the smartwatch becomes a direct rival to 2017's Apple Watch Series 3. The latter costs around €10 less depending on the country and offers a much more advanced operating system coupled with most of the same fitness and health features. Therefore, that leaves us with two scenarios when it comes to recommending the Huawei Watch GT 2.


Firstly, if you're an Android user on the lookout for a device that's capable of tracking your workouts but also a bit smarter than a regular fitness tracker, this could be a good purchase.
Secondly, if you're an iOS user looking for a smartwatch but hate the poor battery life of the Apple Watch, the Huawei Watch GT 2 will solve that problem for you.



Recommended Stories