Honor Watch GS Pro review
1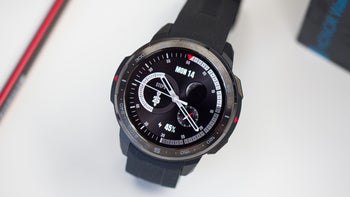 We've had our fair share of premium smartwach releases this year. Samsung released its new
Galaxy Watch 3
, Apple the
Apple Watch Series 6
and Huawei the
Huawei Watch GT 2 Pro
. And now Honor has a "Pro" watch in the scene as well, in the form of Honor Watch GS Pro.
Honor, as you may or may not know, is a subbrand of Huawei, so we more or less know what to expect. Still, it's a separate product that deserves its own review. And here it is!
Jump to section
Design and style
The first thing that you notice when you take the Watch GS Pro out of the box is that it is massive. Apart from the big display, it has a significant bezel (purely cosmetic) and a few additional elements that give it a rugged and adventurous look. While the design is not too out there and you can still wear it with almost any outfit, it's obvious that Honor is catering to the extreme sports fanatics with the styling of this watch.
Don't get me wrong, the ruggedness is not just in the looks. The watch is very solidly built and it has apparently passed 14 military tests for durability. If you're looking to summit a mountain, that's a watch that will easily take the punishment.
The band is a hefty one as well and has plenty of tightly-spaced holes that ensure you'll get a comfortable fit. Despite its bulky body, I got used to having it on my wrist and even sleeping with it wasn't a problem.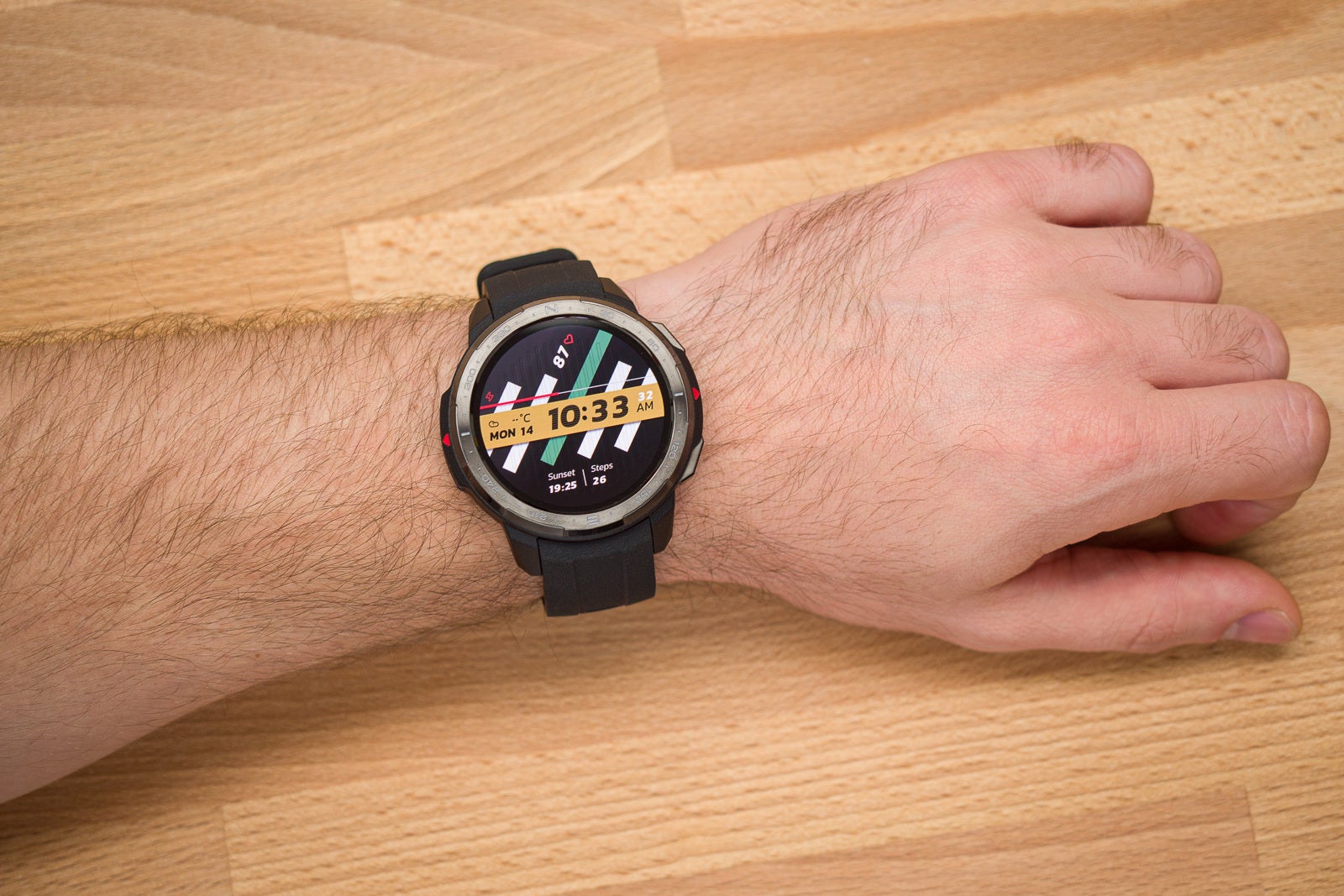 Display and watch faces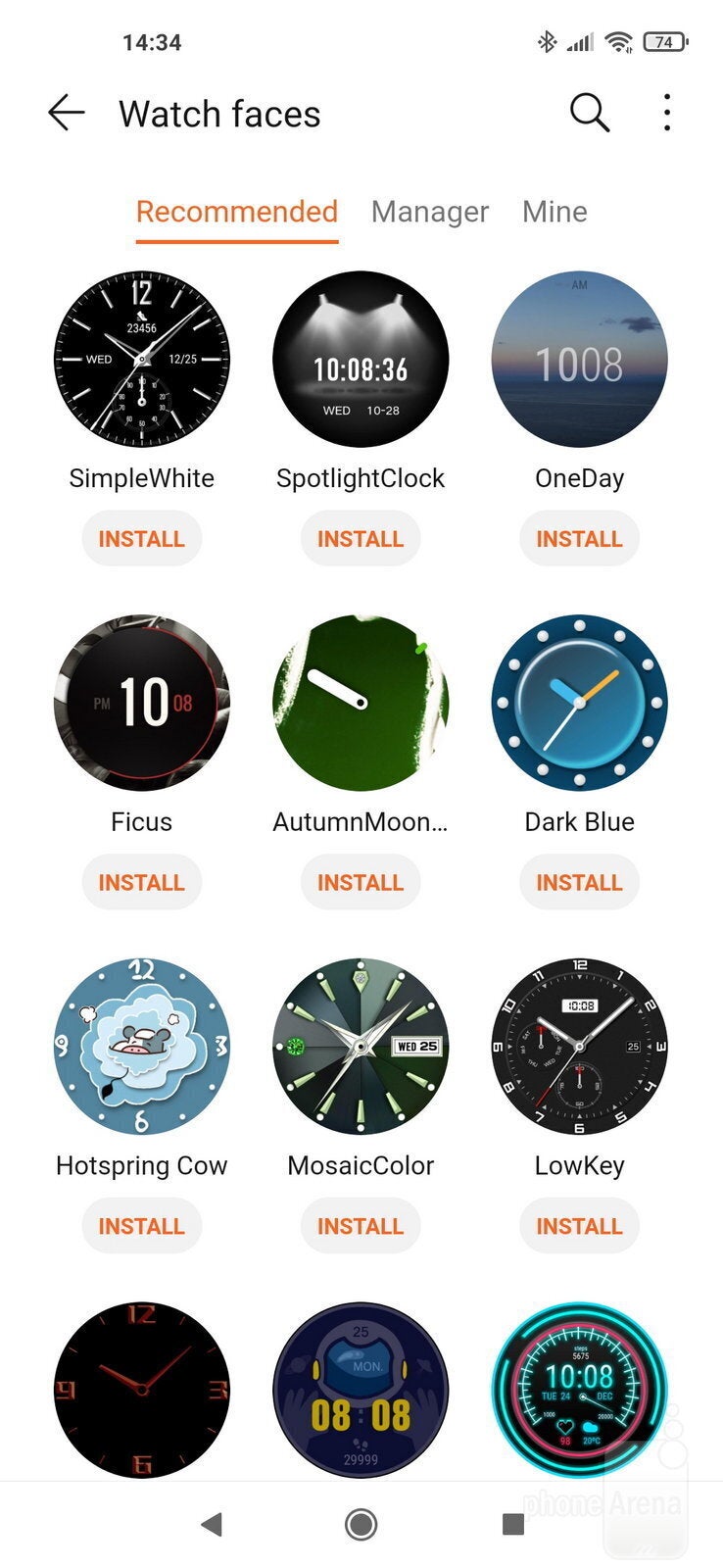 The display is a 1.39-inch OLED one with a resolution of 454 x 454 pixels. Which is a lot! For comparison, the Galaxy Watch 3's display resolution is 360 x 360. The high resolution makes the watch faces look more detailed and sharp even if they're "busy" with complications or images.
Speaking of watch faces, you have a good selection of preinstalled ones and tens if not hundreds more in the app. The third-party ones can be quite pretty as well, I used one of them most of the time. I have two issues with the watch in that regard, however.
First, with the always-on display feature, you can use just a small number of preinstalled watch faces and they're all quite boring and include no additional information like steps, calories or heart rate.
Second, if you have always-on turned on, when you look at the watch it doesn't automatically switch to the "full-fledged" watch face you've selected. You can't even tap on it to do that, instead, you have to push the physical button. Quite annoying.
Software, health and performance
I already mentioned the app. The Honor Watch GS Pro connects to Huawei Health, which of course requires registration. For some, that in itself might be a deal-breaker. The app itself is not great, it seems too bland and is not very intuitive. Some features and settings are in places you don't expect them to be.
Overall, it does its job, tracks your stats and shows you graphs. I liked the sleep-tracking portion the most, it gives you a detailed breakdown of your sleep and advice on how you can improve the different aspects.
Of board the watch, the menus are pretty straightforward and navigation is easy using swipes, taps and the two buttons. The watch does all the usual tracking of vitals and exercise options are plentiful. It even has the now-trendy blood-oxygen saturation measuring.
What this watch does bad, however, is notifications. They show up and they stay there for a very long time and sometimes you receive the same one several times, which combined with a vibration for each quickly gets frustrating. Then, there's no way to send a reply from the watch, no preset OK/Thanks/I'll text you later, for example, and now way to write or at least record a reply. You can take calls on the watch and its mic and speaker work quite well.
Battery life
Battery life on the Honor Watch GS Pro is exceptional. Honor rates it at 14 days of heavy use but it will vary wildly depending on exactly how you use it. I got 5 days of use, here's why.
I mentioned before always-on display options are boring. But the watch has an option to keep the display on for a set amount of time. I chose 20 minutes. After I picked a watch face I liked, I'd just toggle on the 20-minute timer as often as I remembered to. This drained the battery much faster since the watch face had almost no fully-black pixels, unlike the default always-on ones.
The trade-off was worth it for me and even so, I had no anxiety when it comes to battery life.
Price and availability
The Honor Watch GS Pro sells for the equivalent of $320. That phrasing should make it clear that it's not sold in the US for the time being. You can get in at most retailers in Europe, however.
I find the price reasonable considering the qualities of this watch, especially if the notification issues are fixed with an update. Its target audience isn't as wide as that of watches like the Honor Magic Wach 2 (which you can get in the States) or the Galaxy Watch 3, but for those will make full use of its size and durability, it's a match made in heaven.