HTC Vivid Review
40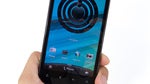 Introduction:
Let's not forget to give credit where credit is due, but after a long year of seeing plenty of top-notch smartphones, we've probably forgotten about the
HTC Inspire 4G
for AT&T. Well, we really can't forget about it, because it brought HSPA+ connectivity to the masses for AT&T – priced competitively at $99.99 on-contract. Seeing that AT&T is on the verge of kicking things up with their 4G LTE network, it's naturally fitting for them to bring a device that showcases their network's potential. Seriously making it affordable on any budget, the $199.99 on-contract
HTC Vivid
seems remarkably priced to offer plenty of value for the dollar – while introducing us to the capability of AT&T's next-generation data network.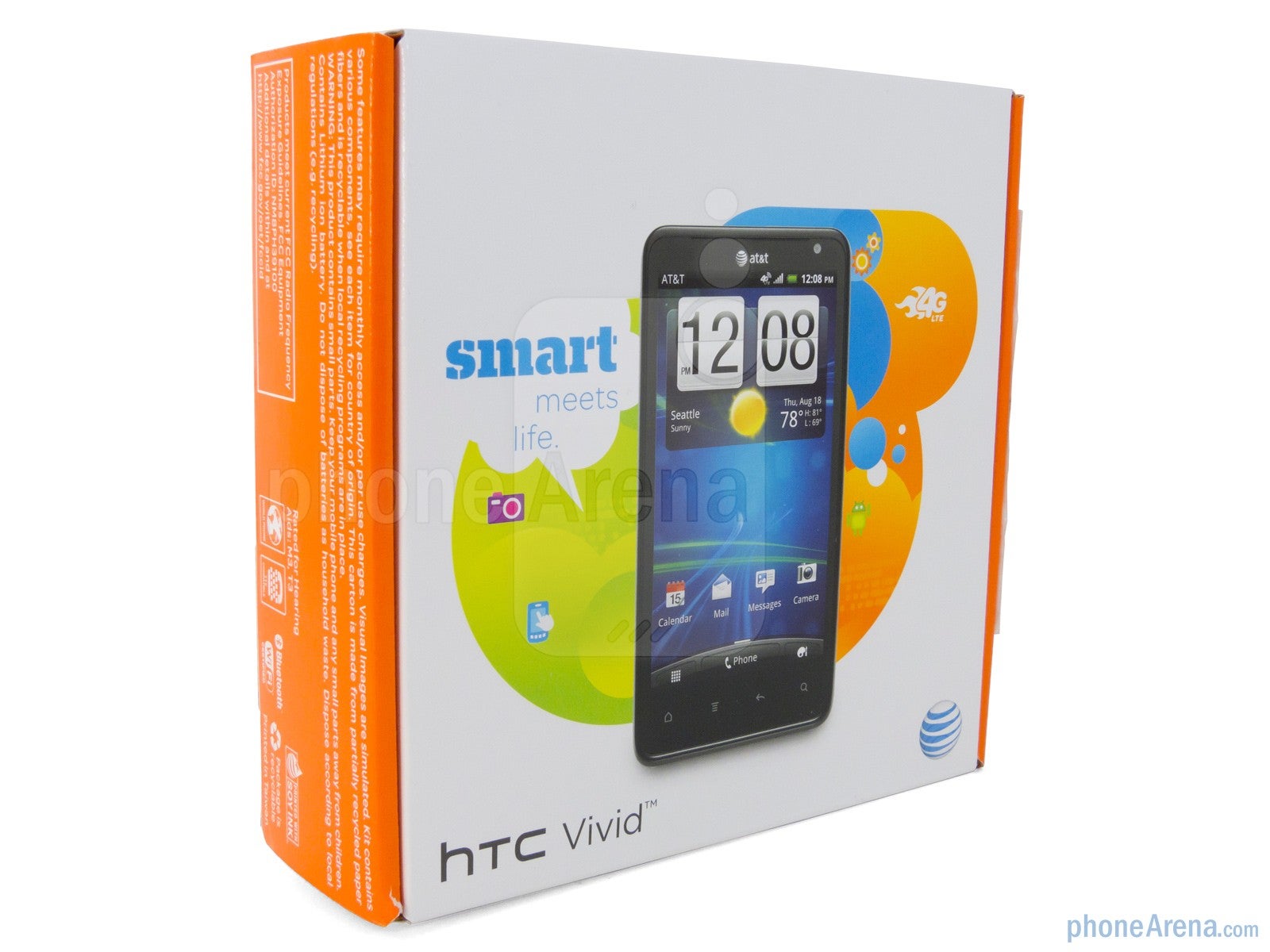 The package contains:
HTC Vivid
microUSB cable
Wall Charger
Quick Start Guide
Design:
Right off the bat, we're quickly reminded of the
HTC EVO 4G
because the Vivid sports some of the characteristic design traits found with the beloved smartphone. Specifically, it features a plastic exterior, beveled border that tapers towards the back, and a very similar overall size. Despite the plastic exterior, it still packs a noticeable amount of weight when it's held in hand – though, it's evenly distributed. Fortunately though, its body is reinforced with some strength thanks to the stainless steel back cover. Overall, it doesn't come off as something remarkably fresh in appearance, but instead, it takes the safe approach of improving an already established design.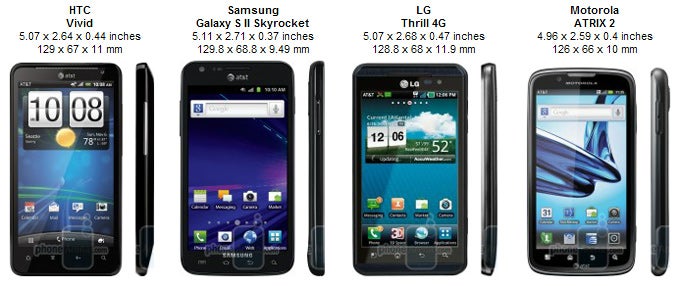 You can compare the HTC Vivid with many other phones using our
Size Visualization Tool
.
For something packing a
4.5 inch qHD S-LCD display
, it's nice to see that it maintains a manageable size – that's because the bezels surrounding the display are kept to a minimum. Thanks to its qHD (540 x 960) resolution, resulting in 245 ppi, the detail is quite good, although not HD. Meanwhile, the S-LCD panel manages to produce some very deep and punchy color tones, which something we typically find with this type of display technology. However, we find its viewing angles to be less than desirable seeing that it washes out the display – plus, it doesn't help that its brightness output is rather weak. In fact, it's very prevalent when we're trying to see the display outdoors in the presence of the sun.
With some spacing between the bottom edge and the
Android capacitive buttons
, there are rarely moments when we find ourselves accidentally pressing them. On the opposite side, there's a narrow slit for the handset's earpiece – with the
front facing 1.3-megapixel camera
nearby.
Taking a peek on the
left edge
of the phone, the only thing we find there is the microUSB port, which also doubles as the MHL port to provide a mirrored experience on an HDMI screen. Furthering its close ties to the HTC EVO 4G, it sports the same exact volume rocker, 3.5mm headset jack, and dedicated power button. Even though the dedicated power button and volume rocker offer tactile responses when pressed, they're very difficult to make out with our finger because they're extremely flat and flush to the surface.
The Vivid packs a sizable 8-megapixel auto-focus camera with dual LED flash , which features backside illumination and a wide-angle F2.2 lens. Also, the speakerphone grill is barely seen and sticking out behind the stainless steel back cover. Sliding it off doesn't require that much force, but once it's off, we're given access to the SIM card slot, 1,620 mAh battery, and unoccupied microSD slot.
HTC Vivid 360-degree View: