Bragi Dash Pro wireless earphones Review
8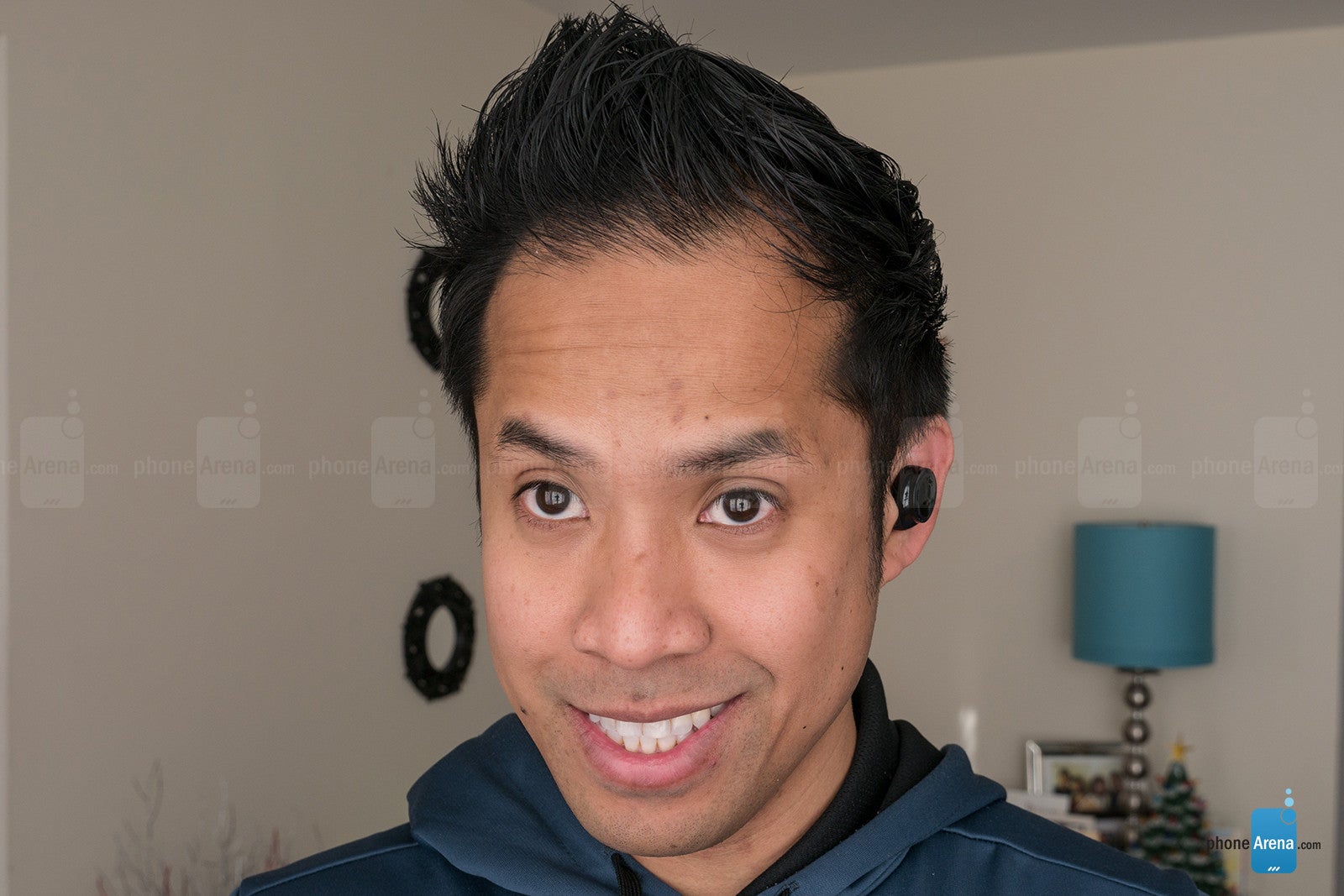 Helping to establish this newfound market for truly wireless headphones, Munich-based company Bragi was one of the pioneers to enter it back in late 2015 with its crowdfunded set, simply named "The Dash." Since then, we've seen several companies inundate the space with their own offerings and moving the segment to all sorts of directions. Some of these shifts were good, some bad, but the evolution has been evident since the first batch of wireless headphones came out. Two years later, we're testing out Bragi's latest product, the Dash Pro, which is an ambitious effort to deliver the most intelligent and advanced pair of truly wireless headphones. Can they meet the high expectations that they set?
Design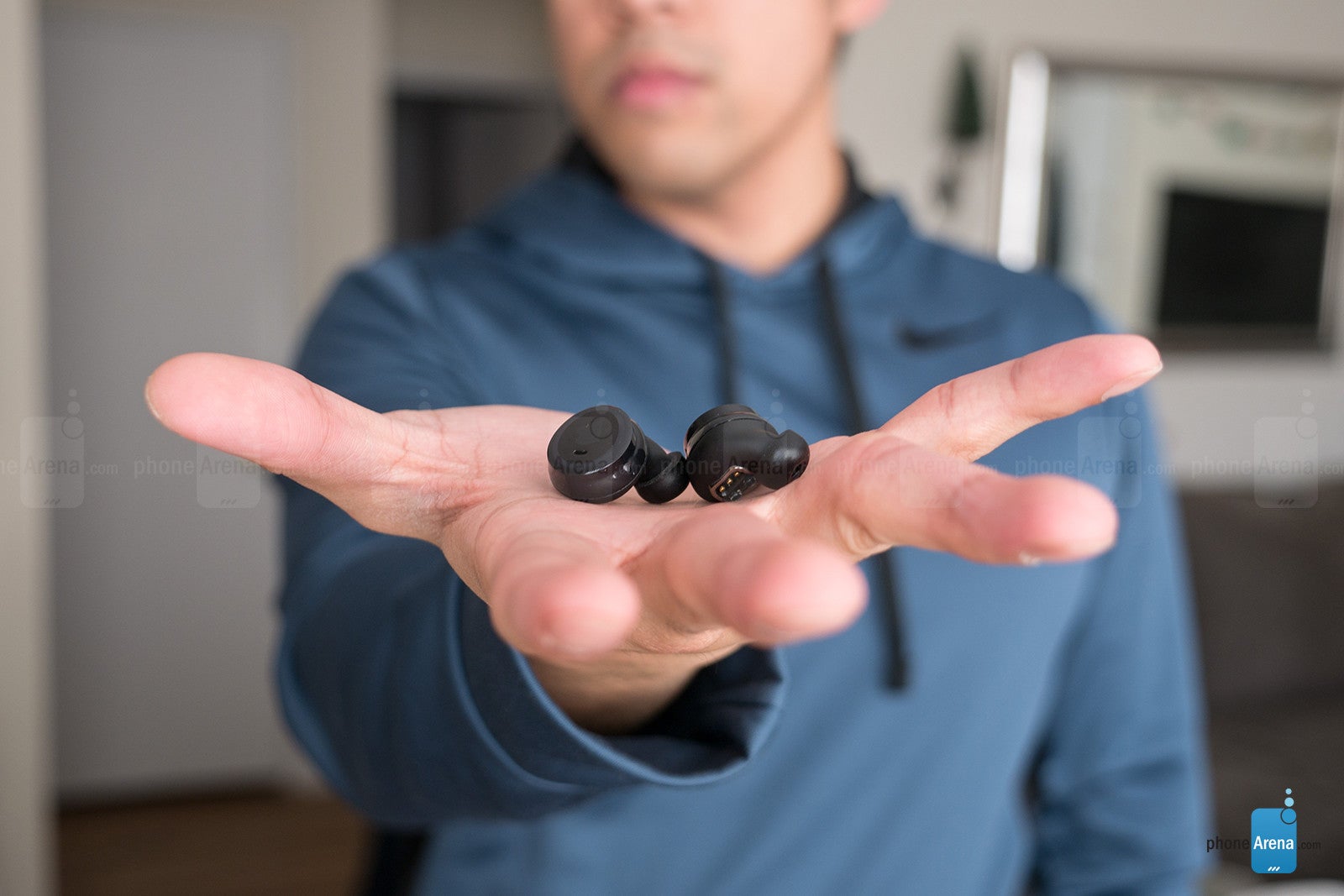 Seeing the Dash Pro for the first time, we couldn't help but think that their design is as conventional as it gets – albeit, you could argue that Bragi was first to employ this particular design language with the original Dash. Leveraging glossy plastic and this soft touch material with its construction, it doesn't particularly come off as premium as you'd expect for a pair costing over $300. At the very least, though, the headphones feel solidly constructed despite their generic looks.
Similar to other headphones we've checked out, like the
B&O Beoplay E8
and the
Soul ST-XS
, the Dash Pro are designed with a narrow end that goes in the ear, while the vast majority of the housing rests gently on the outside of the ear. Are they as discrete-looking as some other options we've seen? Not really, but at least they don't appear to be obtrusive. Utilizing this particular design, Bragi's earphones are best suited for those who intend on using them for casual music listening.
Marketed as an active-style pair of truly wireless headphones, one that features an IPX7 rating, the Bragi Dash Pro are waterproof in 1 meter of water for up to 30 minutes. However, the fit of the earbuds doesn't necessarily make them ideal for exercises that involve active movement, such as running on the treadmill. That's because much like the other earbuds that implement similar designs, they become loose over time due to moisture. The included silicone FitSleeves encase the earbuds in a rubbery cover, providing addition support in the ear, but the drawback in using them is that its audio performance becomes thin and light.
For all the money being spent on the Bragi Dash Pro, we were hoping for something a bit more functional with the battery charging case. Quite frankly, it's rather clunky looking, requiring us to slide off the metal housing to reveal the compartment. Worst yet, the magnetic connection here doesn't always guarantee a secure lock, so there have been several times when we took the earphones out expecting full charges, but we found one earbud charged and the other not.
Software and Functionality
In order to take complete advantage of all its features, you'll want to download the Bragi app for iOS or Android. We used the latter, since we paired them to an LG V30. Out of the box, the earbuds automatically place themselves into pairing mode, so getting them connected was a piece of cake.
As for the app, not only does it provide us with tutorials and media playback controls, such as volume adjustment and activating its various audio transparency modes, but it also acts as a fitness app of sorts. Combining all the various sensors in the earbuds, workout data is retrieved and recorded. Compared to other full-featured fitness apps, Bragi's interpretation is rather elementary in our opinion – providing the bare essentials such as average heart rate, steps taken, and cadence when cycling. Despite that, you could say that the ambitious approach in delivering an all-encompassing experience with the Dash Pro is definitely appreciable.
Seriously though, we have to agree that the Dash Pro is one of the most advanced and intelligent true wireless headphones we've checked out thus far. Its arsenal also consists of these audio transparency modes that allows ambient background sound to enter the earbuds and are then amplified to give us that Superman-like hearing. On top of that, there's an assortment of touch, head, and movement-based gestures that really diversify its functionality. We'll expand more upon these in the controls portion of this review.
Finally, there's also this real-time translation feature using the third-party app, iTranslate. This, essentially, allows a person to speak to a phone running the app which then makes the translation and sends the audio dictation to the earbuds. Technically speaking, this isn't an exclusive feature to the Bragi Dash Pro, but it's nonetheless pretty neat that someone can speak in a foreign language and you can comprehend what they're saying thanks to the translation. And it works rather well, too!
Connectivity
The Bragi Dash Pro leverages Bluetooth 4.0 with its connectivity. In general, the set manages to stay connected to our smartphone, but we did still experience some dropped/spotty connections. Thankfully, the issue is not frequent to the point of being annoying, but for the price you're paying, we would expect nothing short of perfection.
Testing them out in open spaces, we managed to get as far as 25 feet before intermittent connectivity became pervasive. Indoors, it performs in the same capacity as others we've tried out. The true test of its connectivity, of course, relates to how well it manages latency. Fortunately enough, we're happy to report that there are no issues whatsoever with watching video, as the audio and video are in-sync to one another.
Controls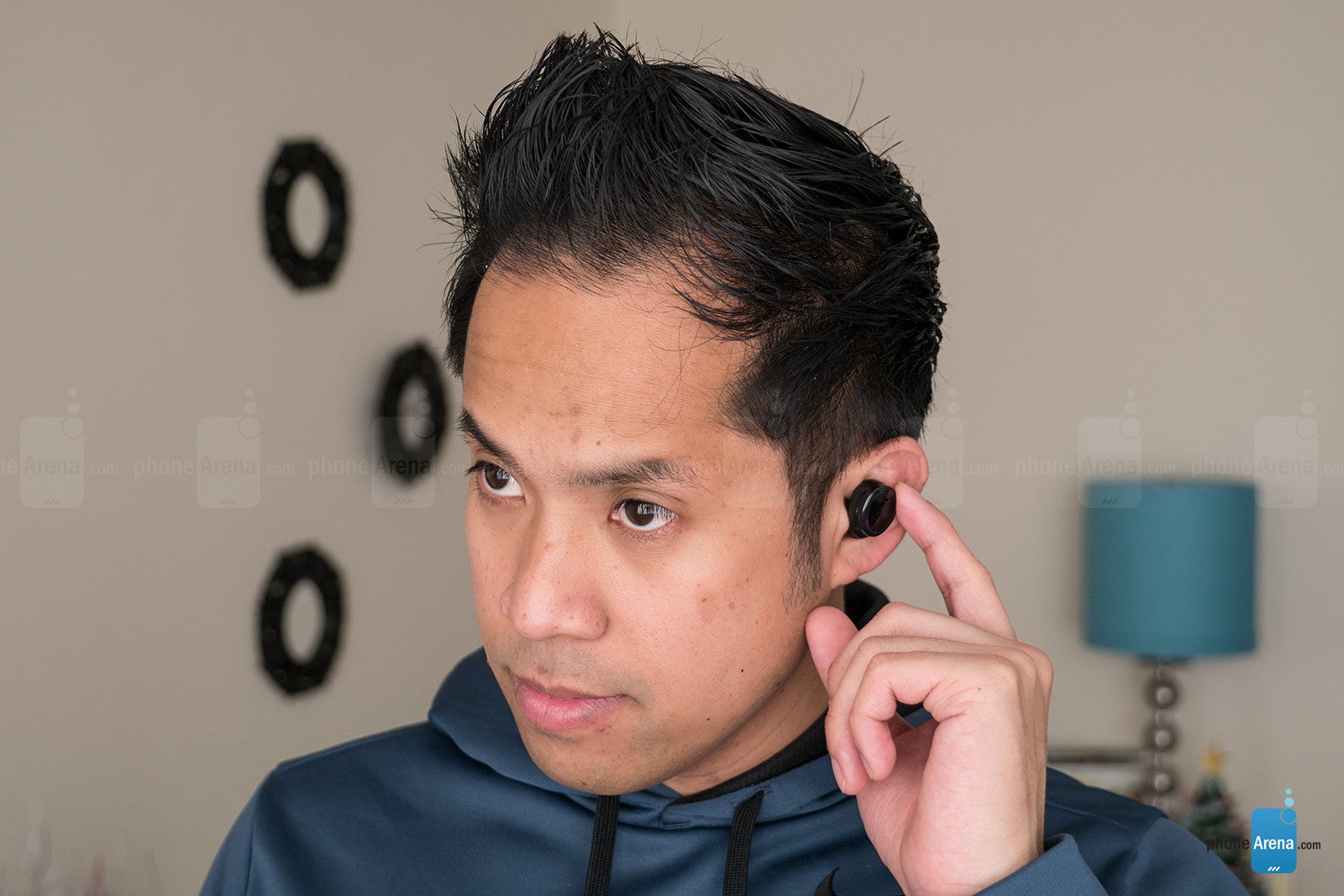 Donning touch sensitive surfaces on each earbud, they employ a variety of touch gestures, taps, and long presses to execute a multitude of functions and controls – far more than anything we've seen in the space, which is impressive on its own! From pause/play to volume adjustment and even cycling through the various transparency modes, the Bragi Dash Pro offers considerably more controls at our disposal.
Adding to the touch gestures, the earbuds also offer support for head gestures, such as skipping a song with a head shake or accepting a call by nodding your head. It's even smart enough to recognize when you tap your right cheek, which activates Amazon Alexa. Seriously, there's no other truly wireless headphones set that offers more controls than this!
Sound Quality
For the cost of the Bragi Dash Pro, it really would've been satisfying for it to provide custom equalizer settings. Instead, its signature sound dramatically differs between using the foam-like FitTips Pro versus the activity-centric silicone FitSleeves. As we mentioned earlier, the latter tends to produce thin and light audio. It could be due to how the audio is bounced off the thin silicone material, but we just were disappointed by the weakness of its audio performance.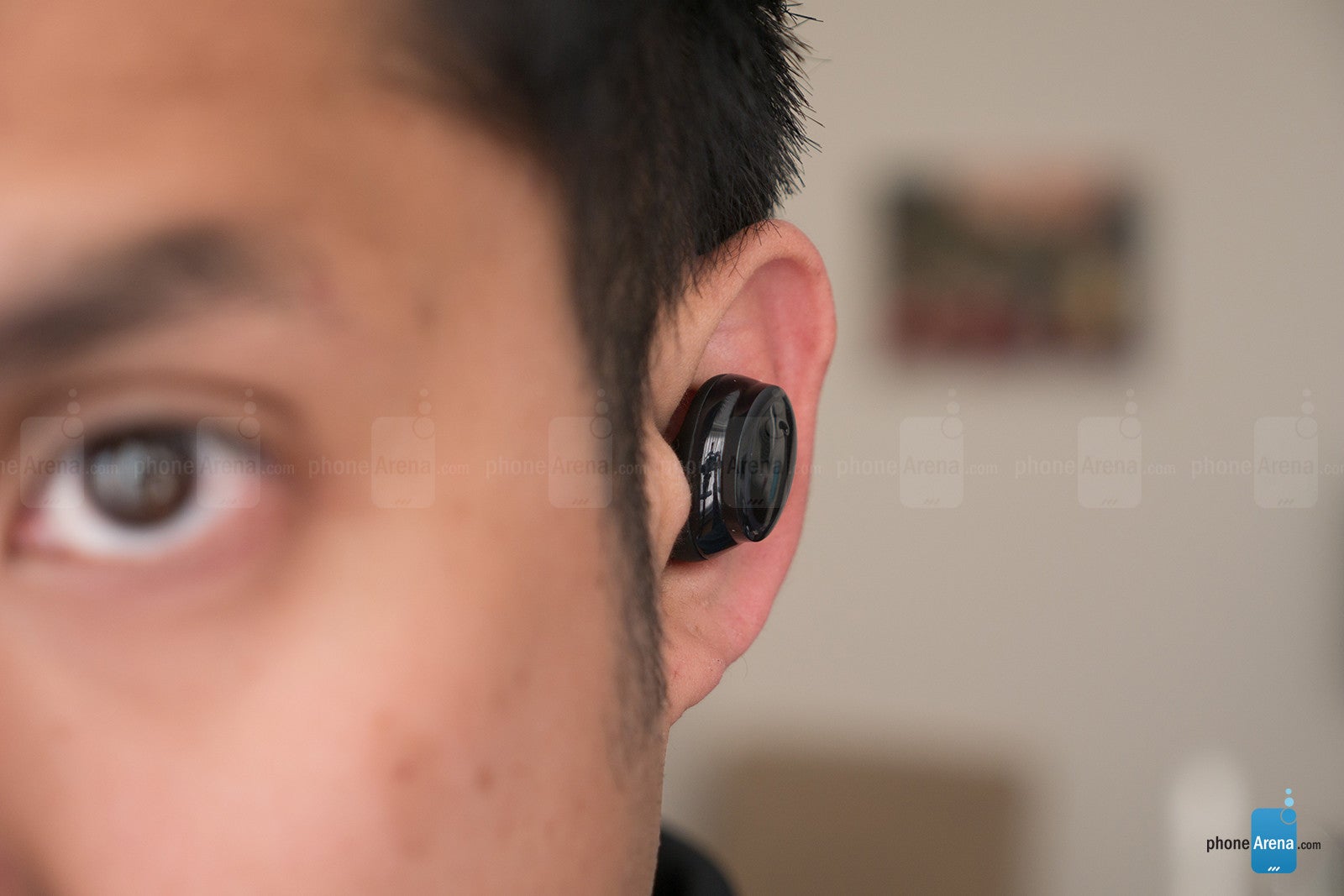 Conversely, though, the FitTips Pro are vastly more satisfying thanks to how it delivers depth and clarity. Audio in the lower range clearly benefits the most, as the rumble of the lows absolutely reverberates with authority. The mids do nicely as well to balance things out, but the highs seem to be overpowered by everything. In reality, the Dash Pro doesn't have any sort of active noise-cancellation feature, but the FitTips Pro are phenomenal in how they suppress noise when worn – it's close to having true noise cancelling! All in all, we're content with the overall package when using these particular ear tips.
Battery Life
On paper, the Bragi Dash Pro is rated to deliver up to 5 hours of continuous playtime per charge. In our actual, real-word experience, it generally tapped out a little before 3.5 hours, which is a far cry from its intended rating. Our result, however, is achieved by streaming music from our mobile device to the earbuds. It's unknown if its rating is for music saved internally on the earbuds' 4GB of storage, rather than Bluetooth streaming.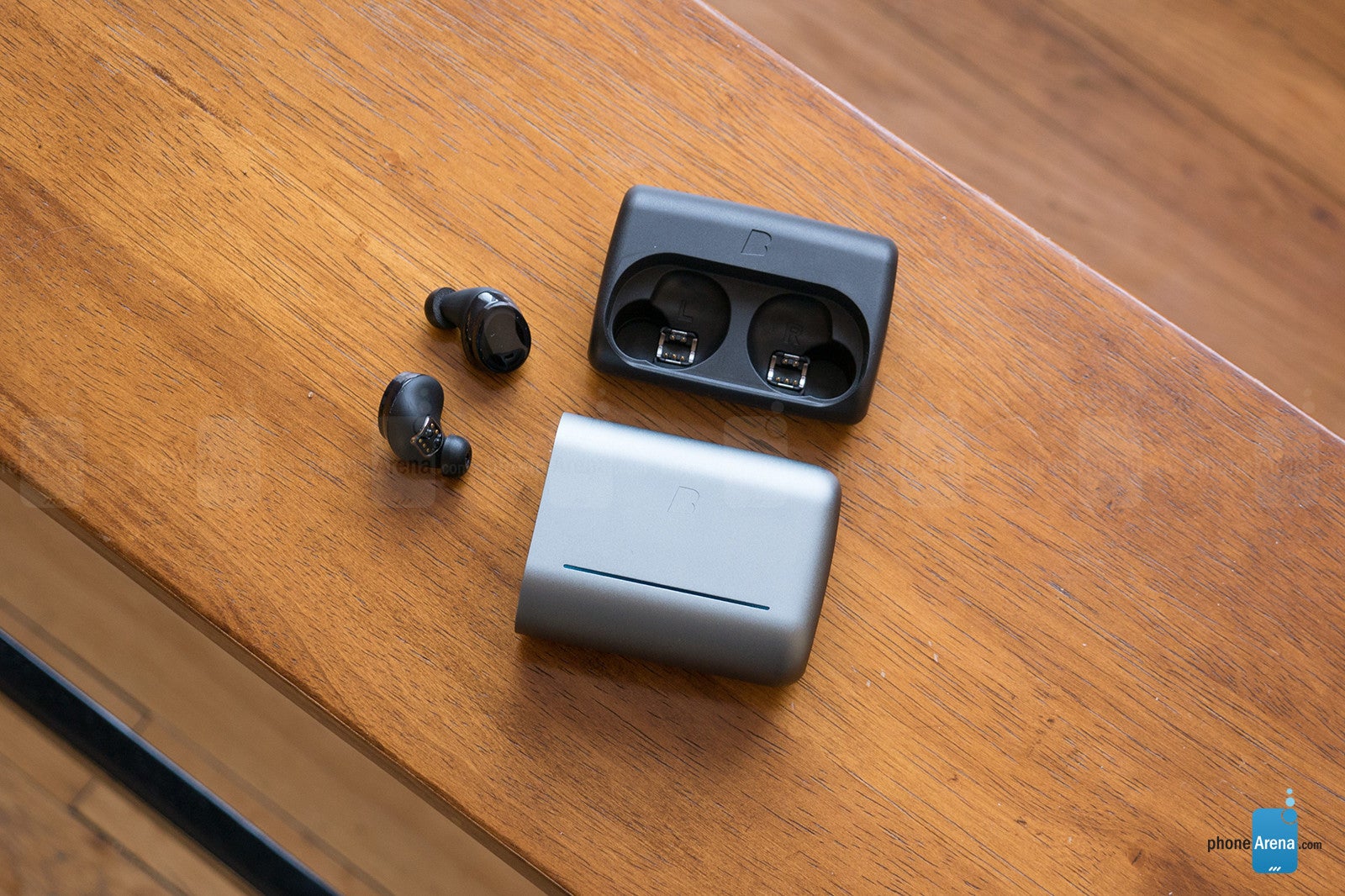 The battery charging case
Supplementing its battery life is its battery charging case, which packs a 2200 mAh battery of its own. It's rated to deliver an additional 5 full charges. Even though we're pleased by the prospect, we're still a little bit underwhelmed because we were expecting more – such as the option to charge other devices through a full-sized USB port. Taking into consideration the hefty cost of the Bragi Dash Pro, you would expect something more out of the case.
Conclusion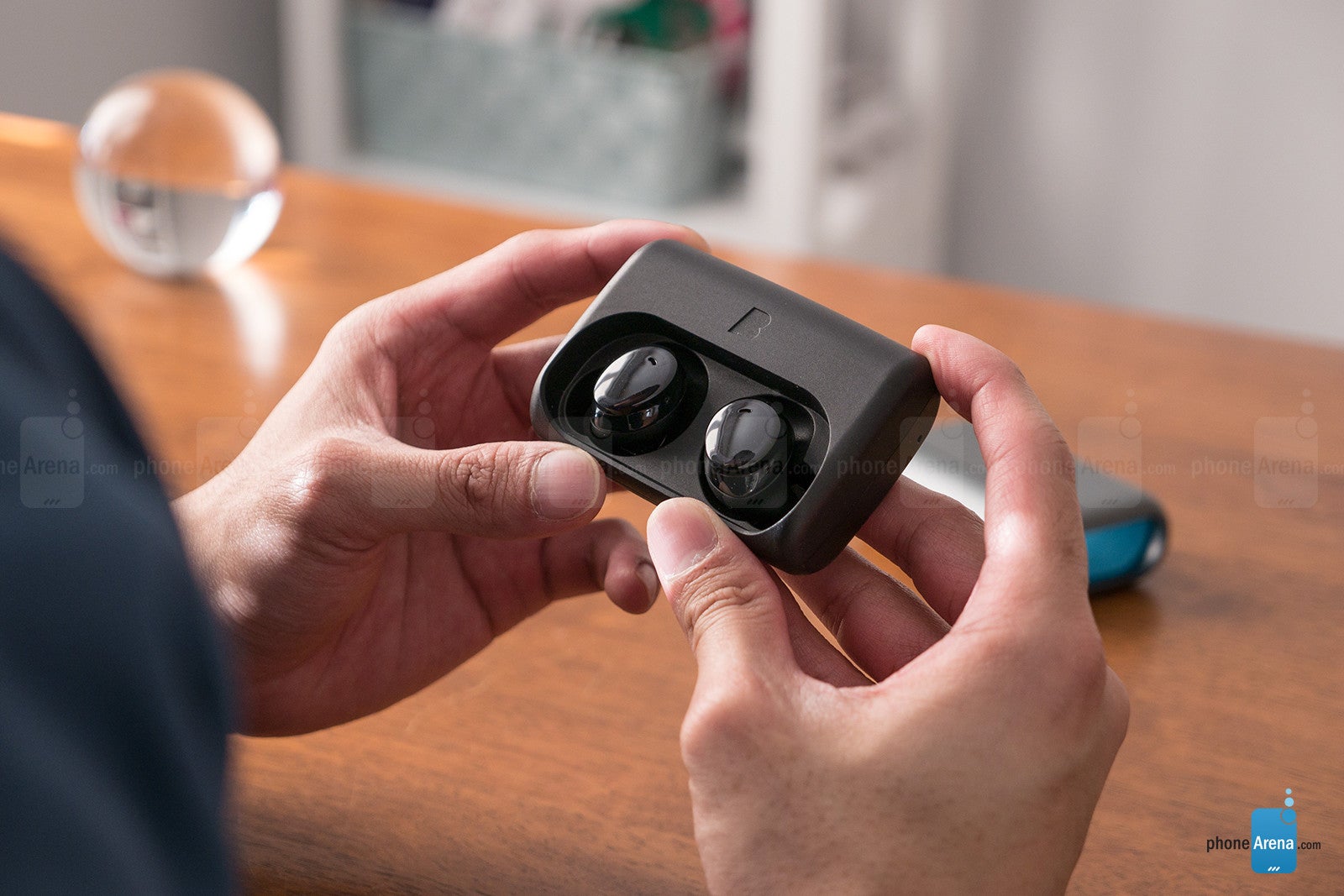 Hands down, the Bragi Dash Pro is the most feature-rich pair of true wireless headphones we've have checked out so far. Naturally, that's a tall order considering the heated competition in the space that's been going around. The biggest hurdle for the Bragi Dash Pro doesn't necessarily come from its performance, but rather, the hefty price point that's attached to it!
At a staggering $330, it's substantially more expensive than the mainstream options in the space – like the
Apple AirPods
,
Jaybird Run
, and
Sony's WF-1000X
. To be fair, though, it's accompanied with a robust set of features that really attempts to envelop a wide range of users. From exercising fanatics to casual listeners, the Bragi Dash Pro clearly has the balance to appease both parties, but it all comes at a price! While it's not THE perfect pair, it's undeniably one of the most advanced we've come across!