Argard M10 Review
1

Introduction:
Before, Bluetooth handsfrees were a luxury, nowadays they are a necessity. On the market, there are a lot of such products to choose from, different in shape and functionality. The Thai company Argard offers a quite small, light, and interesting solution - the M10. It will suit everybody and its unique design and small size make it very attractive. It fits in the ultra-small class, competing with Invisio G5 by Nextlink, H5 by Motorola and others.
In the box you will find:
ARGARD M10 Headset
Charging cradle 6V
AC Adaptor 6V 250 mAh
3 sizes of Earpieces
Design and Comfort:
At first sight, you can see that the design is very different from most of the other headsets. М10 looks like a piece of equipment from a futuristic war movie, mostly because of its strange shape and dark grey color. Its small dimensions of 0.90 x 0.87 x 1.24 inches (23 mm x 22 mm x 31.5 mm) and weighing at only 0.18 oz (5 grams) make it one of the smallest and lightest Bluetooth handsfrees in the world.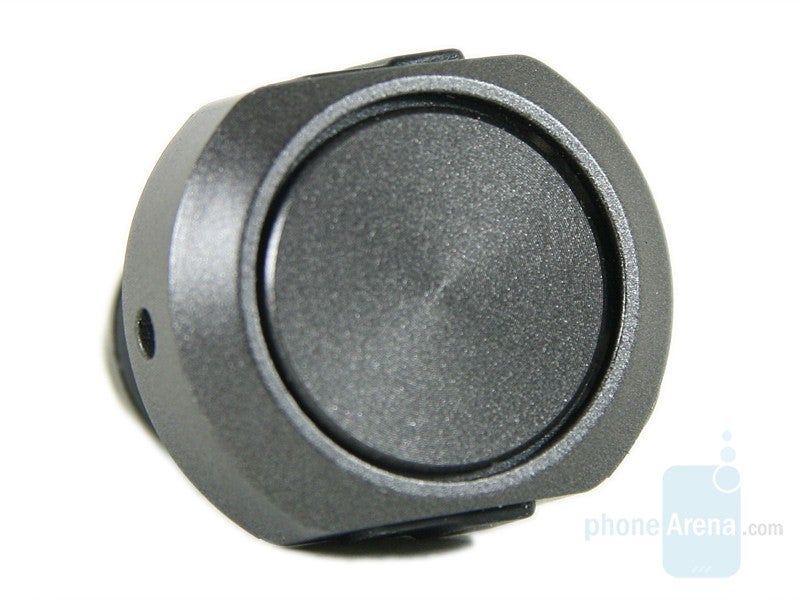 Call button
The big
Multifunctional
(Call) button is located on its front, and when M10 is in your ear, you will have to hold it by the rubber-coated sides before accepting or rejecting a call. That is because the device enters the cochlear channel and there is no earhook to support it. If you press the main button without supporting it, the Argard will go deep into your ear, leaving you with a quite unpleasant feeling.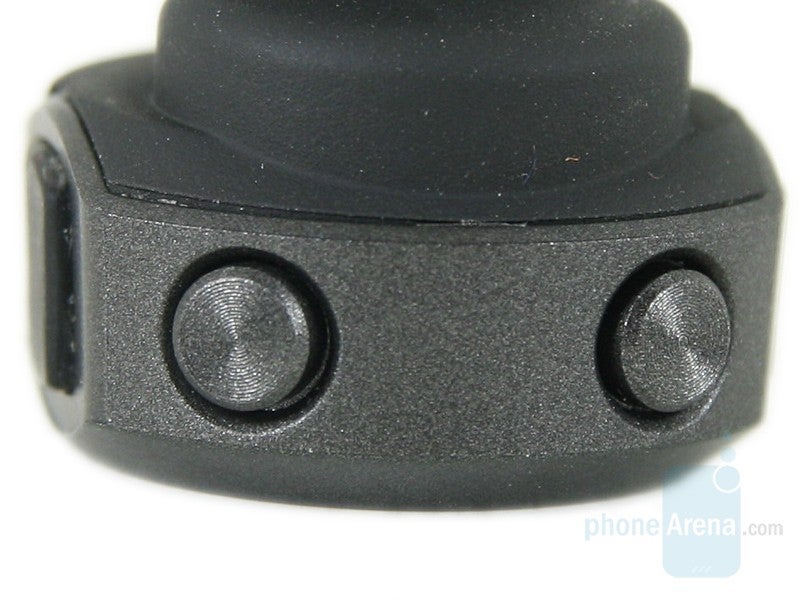 Volume keys
The
volume keys
are on the top side of the device and they are small and hard to press. Underneath is the microphone whole, which actually is pretty big, for a better speech reception.
The
indicator light
is a circle, surrounding the call button and it doesn't catch the eye like in some other handsfrees.
The
back part
of the M10 looks like an engine crankshaft. This strange shape keeps the device stable in your ear with minimal chance for it to fall down. There are 3 different sized earpieces in the box for the best noise isolation possible. We used every one of them and at all times we felt like the ear had gone deaf.
Despite the fact that it only weighs 5 grams, Argard is not very comfortable if worn continuously for more than 1.5 hours. The reason for that is probably the mode, in which it attaches to the ear.