Apple iPhone 5 vs Nokia Lumia 900
63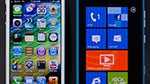 Introduction: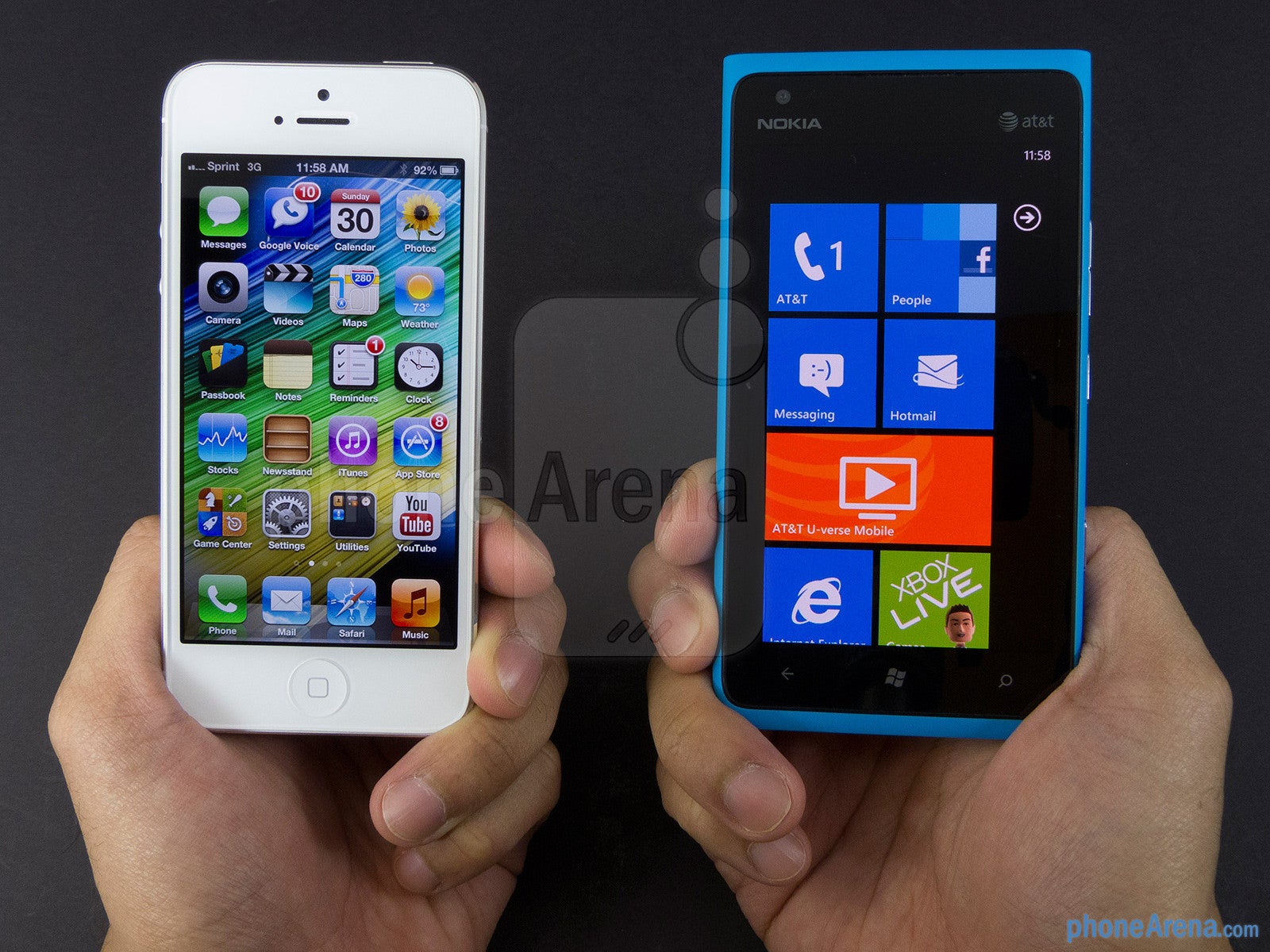 After having taken some of the formidable competitors in the Android sphere and pitted them against the new kid on the block, the
iPhone 5
, it seems right to now focus our attention on another rival mobile platform – Windows Mobile. Generally speaking, Windows Phones are undoubtedly rare commodities right now, so as we look around the camp, the
Nokia Lumia 900
would seem like the fitting candidate to face the iPhone 5 next. Certainly, its age might prove to be a factor, but nevertheless, it's still packing a wallop to stand tall amongst the crowd.
Design:
When looks can have such a profound effect on people, it's comforting to know that these two boast designs that are soundly iconic, and at the same time, meticulously thought out from top to bottom. On one hand, the Nokia Lumia 900 has this stylized edge that accentuates every hard straight line it's boasting – while its variety of color options complements its stature. Oppositely, the iPhone 5 is without question, the more premium looking and feeling smartphone between the two, as its brushed aluminum casing combined with its svelte looks, enables it to exude a polished figure in all angles. When it comes to sturdiness, they're both solidly constructed to withstand most things, but there's something about the unibody polycarbonate body of the Lumia 900, that makes us believe it'll handle a drop better than its rival will.
As usual, accidental presses are almost non-existent with the iPhone 5's recessed and tactile home button, but equally as so, we don't experience many accidents pressing on the Lumia 900's trio of capacitive Windows buttons.
Along the trim of both devices
, we presented with common items such as their 3.5mm headset jacks, power buttons, volume controls, microphones, and speakers. However, the Nokia Lumia 900 packs a standard microUSB port for charging/data connectivity and a dedicated shutter key – while the iPhone 5 carries along a mute switch and Apple's new proprietary Lightning dock port. Worth mentioning, there's no memory expandability with either device, or access to their batteries.
Well known for their
cameras
, these two chic looking handsets bring along 8-megapixel rear auto-focus camera with LED flashes – though, the iPhone 5 features an F2.4 lens, while there's an F2.2 lens on the Lumia 900. Additionally, it's a front-facing 1.2-megapixel front-facing camera on Apple's beauty, while a slightly higher 1.3-megapixel one is on Nokia's offering.
Display:
There's no arguing about this one folks, but the
iPhone 5
is undoubtedly packing along the more attractive display between the two. Sure, it's three-tenths of an inch smaller than its rival, but its
4-inch Retina Display with a resolution of 640 x 1136
is considerably more detailed looking up close and personal. As for the
Lumia 900's 4.3-inch WVGA (480 x 800) ClearBlack AMOLED display
, we like it for its saturated color production – albeit, it's nowhere close to being as accurate as the iPhone 5. And lastly, the IPS-LCD display of the iPhone 5 is more visible under the gaze of the sun.
Apple iPhone 5 360-degrees View:
Nokia Lumia 900 360-degrees View:
Recommended Stories