Acer Iconia A3 Review
2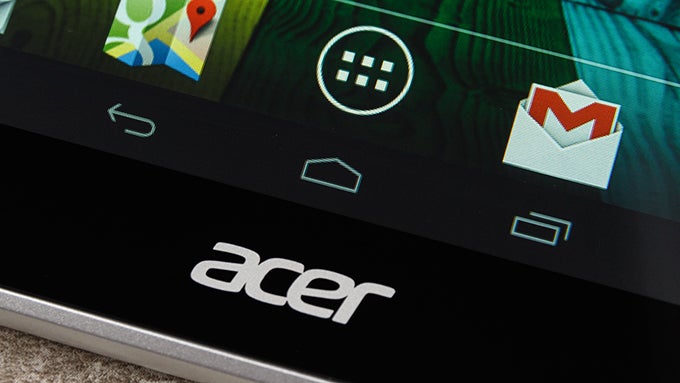 Introduction
Want a cheap Android 10-incher?
Acer Iconia Tab A3
is one of the most affordable such slates with a launch price tag hovering around the EUR 250 mark. For this money you are of course getting a very low pixel density display, a ho-hum MediaTek processor, and just a gig of RAM, but all the other prerequisites of a decent tablet are present.
The Iconia A3 sports microSD card slot for memory expansion, a microHDMI port for hooking it up to your TV, stereo speakers, and a 5 MP rear cam that does 1080p video. Can these be enough to overpower the unimpressive horse power and screen resolution? Read on to find out...
Design
Acer Iconia Tab A3 is a pretty fine looking tablet. It doesn't stand out with premium chassis materials, just matte white plastic. It feels soft to the touch, however, while the rounded corners and tapered back make the tablet comfortable to hold. Acer's slate is on the thick side for today's standards, at 0.4" (10.2mm), while with 20oz (560g) of weight it is about as heavy as your average 10-incher in that department.
The silver trim around the sides imitates brushed metal, but is made out of plastic. Most ports, buttons and slots are on the left, with only the volume rocker and one of the stereo speakers situated on the right. That volume rocker and the power/lock key are pretty well situated, easy to feel and press, and offer good tactile feedback. The microUSB port on the left serves for file syncing and transfer, and also as a charging port with the supplied wall charger and microUSB cable.
Overall, no qualms about the Acer Iconia A3 design at that price, save for the fact that the microSD card slot on the left isn't covered with any protection, which can lead to dust and dirt jamming the thin opening, and its spring loading mechanism.
Display
The deepest compromise Acer had to do to keep the Iconia A3 price low is the screen resolution. At 10.1 inches the 1280x800 pixels return 149ppi pixel density, so if you are looking at the tablet from normal viewing distance you are able to tell individual dots. The pixel density is not nearly enough for smooth text and icon edges, which appear jagged and pixelated. If you aren't spoiled by the high-res phone screens of late, and this is your first tablet, the resolution might be enough for your modest needs, but not if you are a more discerning user. The resolution is only fine for watching HD movies, but in browsing, reading and even general app usage, the lack of screen detail is very visible.
The display colors seem a bit pale, as the tablet could use some saturation bump. Black levels are deep enough for an LCD screen, appearing only slightly greyish when the backlight shows through on a dark background. That same backlighting seems to be of average strength since the tablet is nothing to write home about in terms of peak brightness levels. Outdoors, the average brightness, coupled with high screen reflectivity present visibility issues. Since we have an IPS screen technology, at least the viewing angles are pretty good.
Display measurements and quality
Recommended Stories