A-Audio Icon Wireless Headphones Review
5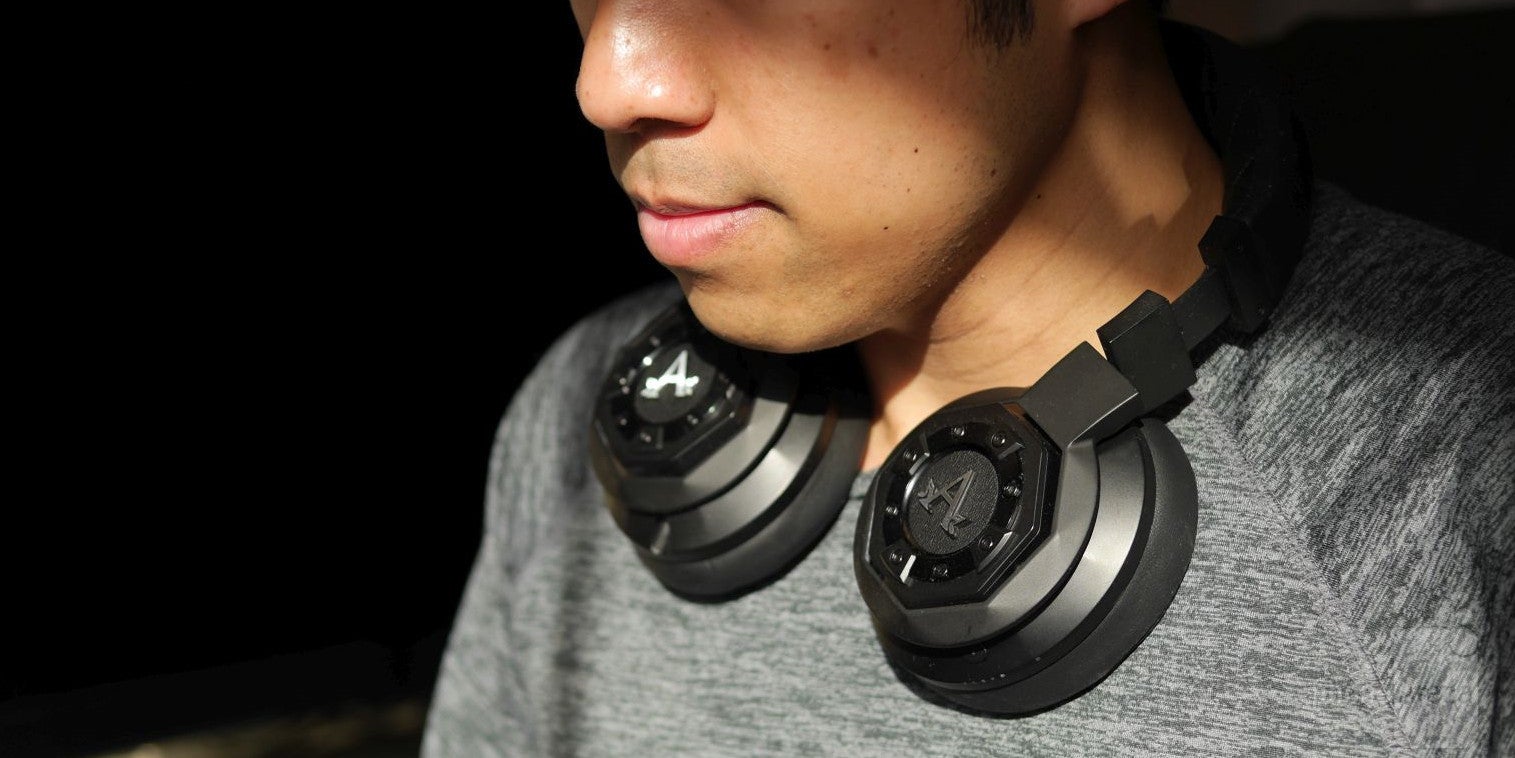 If Beats Audio is considered mainstream at this point, and Bose still regarded as the premium maker in the space, then it seems as though A-Audio is looking to find itself somewhere in between. Have you ever heard of A-Audio before? We certainly never heard of them before either, but it looks as though they're trying to break onto the scene with its line of premium-made audio products. One of them in particular, the
A-Audio Icon Wireless
, catches our attention for its hard to believe cost of $379. Naturally, there are plenty of premium priced Bluetooth headphones around, but can this one somehow prove it's worth every single penny for hardcore audiophiles to accept?
We'll get in right into it folks, the design of the A-Audio Icon Wireless is rather
odd
and
strange
at first sight. Normally, we would envision premium priced headphones to sport industrial, minimalist designs – similar to what we find in the portfolio of audio companies like Bose and V-Moda. Going with an avant-garde style, there's something mechanical about it – with a hint of sophistication. It's most evident when looking at the steel octagonal bezels that are slapped onto each ear cup. Accentuating the style are the various bolted screws around each ear cup that help to add to its mechanical-like styling.
Even though its design can be regarded as cold-looking, it's at least pretty comfortable around the head because it features supple leather around the headband to provide cushion and support. On top of that, the entire thing has a tight fit, so it's something that stays still even with heavy movement. Rounding things out, the Icon Wireless also features a collapsible design to occupy very little space if it's placed in a bag or something – plus, the ear cups are placed on a swivel joint so that they can rest comfortably while it's around our neck.
The left ear cup is home to the dedicated power button, which powers on the unit when it's held down. Pressing it once, though, will light up the corresponding LEDs to indicate its battery level. While music is playing, a double press of the button will cycle through its 3-Stage Listening Technology modes – they consist of Base Enhancer, Active Noise Cancellation, and wired audio. Conversely, the right ear cup accommodates its multi-function button, which act as the pause/play/pickup/end functions. Flanking it top and bottom are the dedicated volume keys to adjust its output.
So, what's the quality like with this Bluetooth enabled set? Well, if you have a thing for the lows, you'll especially love the pounding tones the A-Audio Icon Wireless is able to muster up. Surely, bass tones are profound on all volume levels, as the headphones pop with power – showing very little strain even at the loudest setting. Indeed, the lows are represented greatly with this, but it tends to subdue the high frequency tones. As for its noise-cancellation feature, we'll say that it's good, but not great. When it's enabled, we can tell that background noise is suppressed, but its presence can still linger on lower volumes.
Anything over $300 for a pair of headphones will warrant deep scrutiny to uncover its worth. Quite frankly, the $379 sticker price attached to the A-Audio Icon Wireless is a tough sell – more so considering other comparable priced headphones offer a deeper set of features. Plus, we're not necessarily won over by its particular styling. Nevertheless, if you're a fan of bass heavy headphones, you won't be disappointed by this.
Recommended Stories