Samsung Level Over Review
11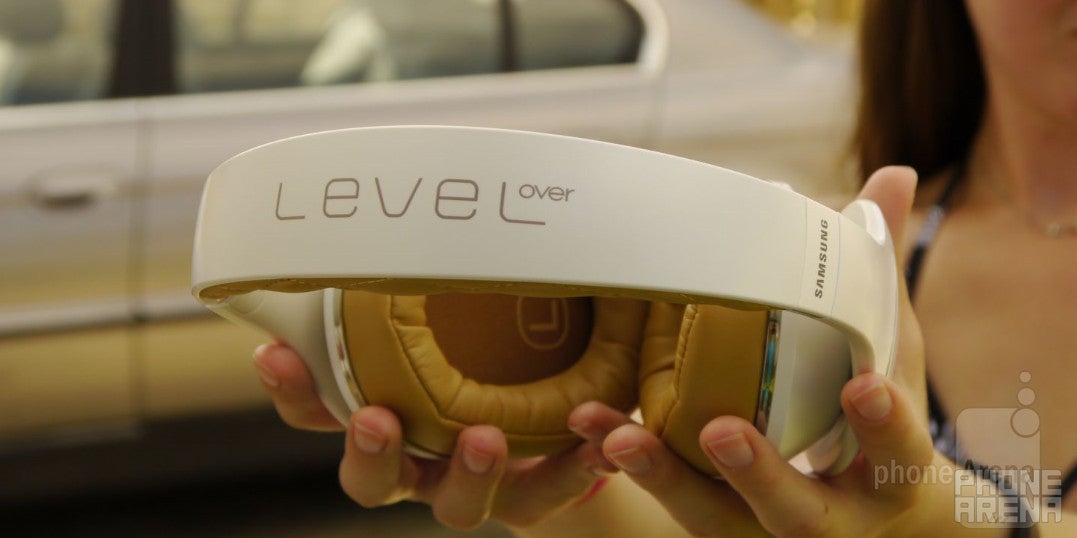 Introduction
Okay, so we've covered nearly the entire scope of Samsung's high-end Level series of mobile audio accessories. The consensus thus far has been largely positive, as these products deliver outstanding audio quality – something that of course, is necessary in winning audiophiles. Saving its best offering for last, the Samsung Level Over is one of those over-the-ear sets that's aiming to capitalize on the recent trend of serious, head pounding headphones that many people are seen using in this day and age. Blending style and deep functionality, can this compare to some of more prevalent over-the-ear styles out there?
The package contains:
User guide
Carrying case
Detachable audio cable with remote
microUSB cable
Airplane adapter
Design
Although the plastic construction doesn't quite embody a premium finish, there's a subtle stylish appeal to its design that we appreciate.
Since we've reviewed the Samsung Level On, there's no shocking us that the Level Over employs the same exact design language of its sibling – though, it's on a bigger scale, of course. There are several headphones that stand out for their stunning industrial designs, like the V-Moda XS for example, but the Samsung Level Over doesn't have one that's just as profound. In fact, its mostly plastic construction reminds us of the aesthetics we normally find with Beats Audio's line of headphone. However, unlike them, there aren't as many color options, seeing that the Level Over is offered in white and black – and that's all.
Due to its choice of plastic, which has a matte finish, it makes the headphones feel lightweight – albeit, a bit hollow at the same time. As with the Level On, the Level Over's design is broken up by the chrome accents and ultra-soft polyurethane cushioning around its frame, giving it a subtle fashion appeal. Unfortunately, it doesn't collapse around the hinges to make it easier for travel, so it's something that occupies more space. Despite that, we absolutely love the snug and comfortable feel of the Level Over! Even after using it for a long time, the padding around the ear cups and headband help to reduce fatigue and strain.
On the left ear cup, there's a microUSB port used to charge its internal battery – while the right one has a physical power switch, LED notification light, 3.5mm jack, and a button to activate Bluetooth/active noise cancellation. It's a bit tough to see, but there are a total of 4 microphones on the unit (one on the left ear cup, three with the right). Using the included audio cable with in-line controls, we're not too thrilled to know that it's wrapped in plastic – much more when it's not the tangle-free variety.
Depending on the phone, the three buttons on the in-line control perform different functions. Connecting it to a Samsung Galaxy S5, we can raise/lower the volume using the top and bottom buttons – while the middle multi-function one is used to pause/play with a press, launch S-Voice with a long press, and forward a track with a double press. In contrast, using an HTC One M8 on the other hand, the top and bottom buttons perform forward/reverse function, as the middle one executes pause/play with a tap, or launch Google Now with a long press.
Interestingly enough, the side of the right ear cup features "Smart Control Technology", allowing us to adjust volume, move between tracks, and pause/play – all done by various finger gestures and taps. However, it's only enabled through its Bluetooth connection. Solidifying its high-end nature, the Samsung Level Over also has an NFC chip embedded into the side of the left ear cup, which streamlines the initial setup process.
Recommended Stories