Phiaton Chord MS 530 Review
1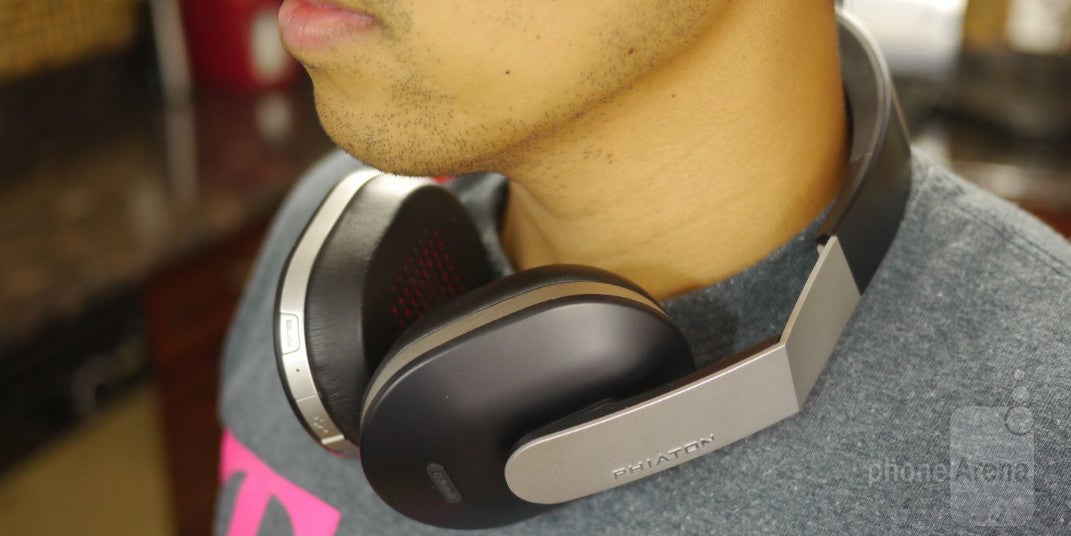 Introduction
Although we're well acquainted with Phiaton, a company that produces premium audio products, many people are probably still in the dark wondering what they're all about. Indeed, they're not about making inexpensive or entry-level stuff, but rather, they're bringing to market high-end gear meant to compete against the elites in the space. Sporting a retail price point of $350, the Phiaton Chord MS 530 might seem too exorbitant for the average consumer to consider, however, they'll want to rethink things over knowing that it features drool worthy things like active noise cancellation, multipoint connection, Bluetooth 4.0 connectivity with aptX technology, and 40mm titanium drivers.
The package contains:
Carrying case
inflight adapter
3.5mm audio cable
microUSB cable
Quick start guide
Owners guide
Design
Sporting one sweet and solid industrial design, it has the looks to kill.
Having checked out the Phiaton Bridge MS 500 previously, it doesn't surprise us that the Chord MS 530 shares a very similar design language – more so with the color scheme than anything else. Visually, the industrial design is something we think of as charming, despite that it has this far-off resemblance to Beats Audio's line of headphones. Unlike them, however, is that Phiaton's offering feels more sturdy, which is primarily attributed to the silver colored metallic frame of the headphones.
In balancing out its industrial design, Phiaton has sufficiently added a soft touch matte headband that's complemented by red-lined accents on the inside of the band. On one hand, we appreciate that the Chord MS 530 features a collapsible design, making it fold into a compact size for easier travel. However, it just seems rather awkward that the ear cups adjust lengthwise not from where the hinge folds along the headband, but at a lower position from that. Thankfully, the ear cups articulate just enough to cover our ears properly.
As for its comfort, the ear cups offer a fair amount of padding – just enough to cushion its sometimes constricting feeling. Sadly, though, we can't say the same thing about the headband, seeing that it doesn't receive as nearly as much padding. Frankly, the overall design has an appealing clean and uniform look, but we don't have the same feeling after looking at each ear cup closely.
Instead, each one is littered with an array of ports and buttons that do nothing but to give it an almost antiquated look. Nowadays, many high-end over-the-ear headphones feature touch controls, but the Phiaton Chord MS 530 resorts to using the old-fashioned physical ones. With the left, there's a physical noise-cancellation switch and a 3.5mm port that's hidden behind a flap. Meanwhile, the right one packs a multi-function call button, microUSB port, 2 microphones, power button, and a toggle that performs pause/play, volume up/down, and track forward/reverse functions.
Recommended Stories