"Stories" time for YouTube ends June 26th; platform tells creators to use Posts and Shorts
1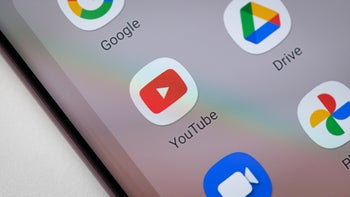 YouTube announced today on a support page
that it is shutting down YouTube Stories next month. On the YouTube Help page, a community manager named Meaghan wrote, "Today, there are many ways to create on YouTube – from Community posts to Shorts to long-form and Live. To prioritize these key features, Stories are going away. Starting on 6/26/2023 the option to create a new YouTube Story will no longer be available. Stories that are already live on that date will expire 7 days after they were originally shared."
YouTube recommends that creators move over to YouTube Community posts and YouTube Shorts. The former is recommended for those who want to start conversations, share "lightweight" updates, or promote their YouTube content to their audience. YouTube notes that creators have found that between Community posts and Stories, posts get more comments and likes compared to Stories.
And there's more. YouTube says, "We've recently expanded access to Community posts to millions of creators and have brought some of the popular aspects of Stories into Community posts such as rich editing tools, and the ability for posts to expire after 24 hours. Creators can strengthen connections with their audiences through new engagement features including polls, quizzes, and filters, and stickers."
YouTube says that YouTube Shorts is the way to go if your goal is to create short video content or gain a new audience. Once again, just as it did when it compared Community posts and Stories, YouTube compared Shorts and Stories and noted that among creators who use both, Shorts get many more subscribers than Stories.
So what YouTube is saying here is that getting rid of Stories is not a big deal since creators will be better off using Community Posts and YouTube Shorts anyway. According to YouTube, "Getting started is easy. You can try out our lightweight mobile video tools directly in the shorts camera, such as adding text and filters, or try remixing your favorite content across YouTube. We're continuing to bring more engaging features to the Shorts experience, most recently launching the ability to reply to comments with Shorts."