Google's popular YouTube Kids app is getting a 'Preschool' filter and web version
2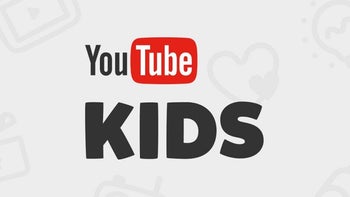 Back when Google unveiled the
YouTube Kids app
for Android and iOS devices in 2015, its goal was pretty simple and so was the execution of the product itself. Roughly four and a half years later, the children-friendly, parentally controlled video platform naturally looks far more mature and versatile, meeting the specific needs of more age groups and user categories than ever.
After
expanding its functionality
to distinguish between "older" and "younger" users last year,
YouTube Kids is now getting a third option
to ensure even younger children can be kept protected from content deemed unsuitable for their age. We're talking preschoolers aged 4 and under here, which will be served with videos that "promote creativity, playfulness, learning, & exploration" if their parents so choose.
Of course, just like before, you'll still also be able to
select an "approved content only" option
under which the search feature will be blocked and your child will merely get access to videos, channels, and collections hand-picked and green-lighted by yourself. Speaking of, you should continue to keep in mind that not all YouTube Kids content is manually reviewed and carefully grouped in the right age category, so if you end up activating the "preschool", "younger", or "older" setting, you'll definitely need to keep an eye out for inappropriate videos and immediately report them as such.
In other news, you might be happy to hear that after crossing 100 million installs through the
Play Store
alone, YouTube Kids will finally become available on the web as well. The app's browser version is gearing up for an official launch "later this week", although no further details are available at the moment.