webOS 1.4 to get released today by Sprint, Pre update carries support for Flash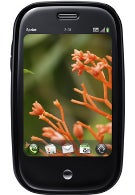 Sprint's web site confirmed that webOS 1.4 would be available today for the Palm Pre and Pixi. The upgrade fixes a sizable number of bugs, but for Pre owners, the most exciting thing the upgrade brings is support for the Flash 10 Adobe plug-in. The plug-in will be available shortly from the Palm App Catalogue. The Pixi is not getting support for Adobe's software. Both phones will get some problems taken care of. The upgrade fixes a time zone bug, repairs problems with the browser's formatting, repairs a problem with the EV icon not appearing when it should, and makes sure that when Digitally Roaming, the Sprint name is not on the display. Upgrades include enhancements to e-mail, messaging, the calendar and Notifications, adds video capture capability and improves phone performance.
Hold on a moment, folks. Sprint has apparently yanked the posts dealing with the webOS 1.4 upgrade. Engadget was able to get the changelog from an internal Sprint document that you can read by visiting the source link. The upgrade was to begin this evening and later tonight, we should know if the upgrade still has the green light, or if the removal of the page is a signal that all is not well for Sprint's Pre and Pixi customers.
Palm Pre Specifications
|
Review
Palm Pixi Specifications
|
Review
source:
Engadget