Vivo teases fastest-ever charging technology, able to fully charge a 4,000mAh battery in 13 minutes
14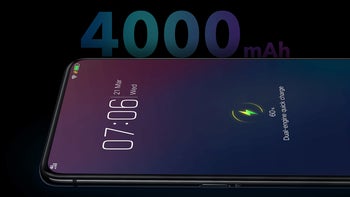 The fast-charging race is further amping up with another company teasing an even quicker solution.
Teasing
being the key word here, as the technology is not yet available on any device.
Vivo today gave us a glimpse of its new 120W Super FlashCharge, which is claimed to be able to fully charge a 4,000mAh battery—that is, from 0% to 100%—in just 13 minutes. You read that right – 4,000mAh, 0 to 100, in 13 minutes.
A teaser for Vivo's Super FlashCharge was posted earlier today on Chinese blogging site Weibo, showcasing a phone being charged from 10% to 14% in about 16 seconds. This is very, very impressive, indeed, although it's far from a full charge cycle. Seems like we'll have to wait some more until we see this technology in a mass-produced phone, as is the case with super-fast charging solutions by other companies.
Teaser video posted by Vivo, showcasing its new 120W fast-charging technology. The phone in the video is being charged from 10 to 14 percent in the span of around 16 seconds.
Earlier this year, Xiaomi revealed its monstrous
100W charging tech
that's supposed to be able to top off a 4,000mAh battery in 17 minutes, with OPPO, OnePlus, and Huawei being some of the other major players that are continuously working on super-fast charging solutions.
One of the biggest challenges with this level of fast-charging, is to not overload the battery. Although USB Type-C already supports 100W of power draw, pumping this much power into a small battery all at once can be dangerous. That's why some phones are getting their batteries split into separate cells, which can be charged quicker and without generating nearly as much heat.
We have no official confirmation on how Vivo's Super FlashCharge works, but it likely uses a bi-cell setup to achieve the 13-minute charge cycle in laboratory conditions.